If you have checked the websites of popular (and, some not-so-popular) software, you would have seen the discount available for students. Usually, developers give unique consideration to aspiring students, government servants and non-profit organizations and all. From the students' perspective, however, this feature helps them to have complete software at an extremely affordable rate — often, more than 50% off! The discount is seen in antivirus products also. In this article, we will talk about the possibility of having Bitdefender Student Discount if any.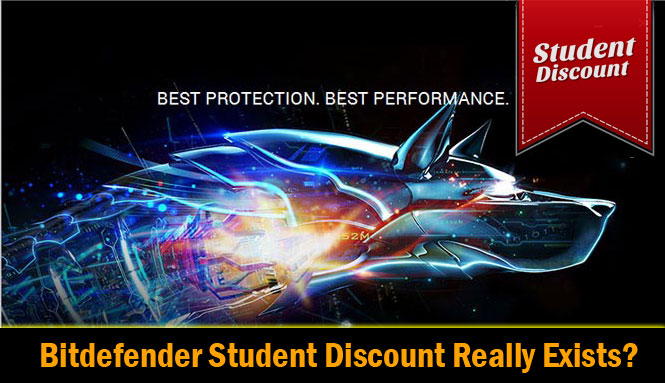 In case if you didn't know, Bitdefender is currently one of the best antivirus suites available in industry. The products are made to provide comprehensive protection for your Windows PCs, not to mention the digital web life. Right after you have done the installation, Bitdefender takes care of your PC — thanks to its Machine Learning techniques. Also, the web-based features such as anti-spam and social network protection are worth what you pay. Last but not least, Bitdefender antivirus does not slow down your system. Now, to the Student Discount, folks!
Is there Bitdefender Student Discount?
The answer is NO! Unlike most of software developers, Bitdefender does not have a special discount package offered for students, non-profit organizations or government servants. It's quite unusual to find this, but it's a fact. But, don't worry — Bitdefender has better discount options for everybody.
For your information, Bitdefender has some cool discount options available for its customers. Quite surprisingly, it is possible to have a discount of more than 50%! (Most of the time 70% ) That is, you don't have to pay even half the actual amount for such an impressive antivirus solution. By the way, if you are wise enough to make use of some cool Bitdefender coupons or a few promotional deals, you are going to have the product delivered to you with 35% or 70% discounts.
For instance, if we take consider the case of Bitdefender Total Security 2016, you can get $70 discount. That is 50% discount on the product and you can get it for just $44.97. Isn't that great if you can have a 3PC-1Year license for just $44.97 and protect your devices?
Get Bitdefender for 50% OFF Deals NOW!
The Best Choice for Students
Picking the right antivirus suite for your purpose is an important thing. If you tell us to recommend, we think it's best to go with Bitdefender Total Security 2016. As we mentioned earlier, you can have Bitdefender Total Security 2016 for just $44.97. For this, you don't need any kind of student discount coupon or proofs. On the other hand, you just need to use our discount coupon and purchase it. You can check the full feature list of all variants including Bitdefender Antivirus Plus and Bitdefender Internet Security.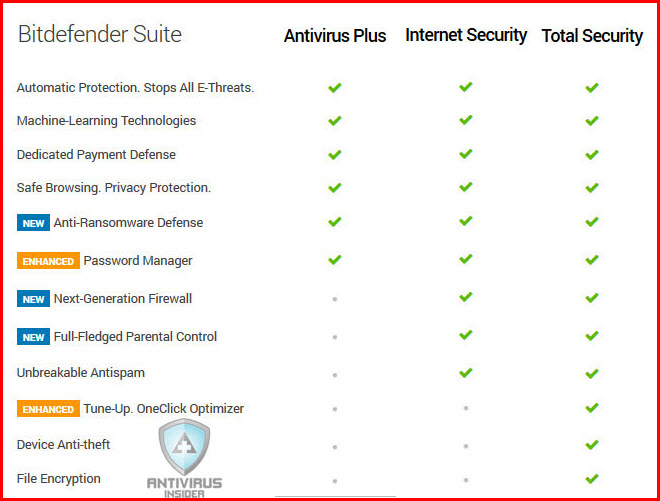 Through this method, you are getting a discount of $70, which is 50% of actual amount you need to pay. So, given its all-round protection and feature-richness, you should better go with this advanced version. Suppose you three friends are purchasing this 3PC-1Year license for just $45. Then, you'd have to pay only $15 for one device — with the full protection available.
What's Special about Bitdefender Total Security?
Bitdefender Total Security 2016 is actually the most advanced version of Bitdefender's home security range. In this, you get stunning features to protect your Windows PC from various threats, such as viruses, a set of malware, web-based threats like phishing and spam etc. It also packs cunning features like Bitdefender's own Photon Technology and Autopilot. In addition to the best-in-class protection, you get file encryption and parental control options. These, when combined, can give the optimal security for your PC.
Check: Bitdefender Antivirus Plus Vs Internet Security Vs Total Security
If you forgot what we said, the above mentioned license of Bitdefender Total Security 2016 can protect three devices for one year. That is, a single license can be used for installing the tool in 3 Windows PCs. So, considering its price of $29, this is a steal deal for sure.
There are coupons for Bitdefender Family pack and Bitdefender Mobile Security alone too. As you may know that Bitdefender family pack supports unlimited devices for your family.
Summing Up
Concluding, there is no student discount coupon you'd get with Bitdefender products. Despite that, you can have an awesome discount by using an effective Bitdefender coupon or pricing. So, for the college/school student in you, it's possible to get the most advanced antivirus suites for an amazingly lower price. In the example, we got Bitdefender Total Security 2016 for just $45! Last but not least, the license is quite affordable — thanks to its three-device mode.