Bitdefender is considered as the best security tool to detect and disinfect any kind of viruses and malwares that can harm to your system. It is considered as one of the best antivirus programs which can manage almost everything. Getting this program online and installing it on your system is pretty simple. But when it comes to offline installers, especially for 2016, you might not find sufficient resources to download it on your PC or laptop. Let's find Bitdefender 2016 offline installer.
Tutorial for Bitdefender Offline Installer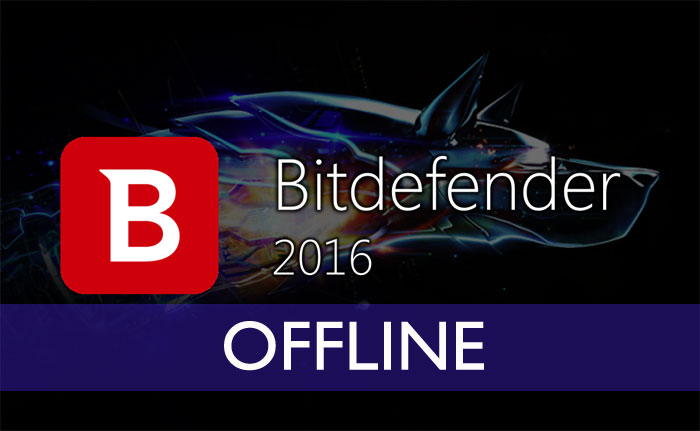 So today in this post, I am going to show you the best method to install Bitdefender offline. So here you go!
Install Bitdefender 2016 Offline
Without any much to do, let's start our guide on how to install Bitdefender 2016 on your system. Basically you can do it in the two very simple steps without any complications. Don't get confused. It is very simple. I am going to show step by step with images.
Step 1: Download Offline Setup.
First, you have to download offline setup of the program from official website- links are below. Here are the links for 32bit and 64bit. (Check How Do I Know if I'm Running 32-bit or 64-bit Windows? – It will get open in new tab)
Download size is around 300+ mb.
Note: Don't try to install this setup directly. If you try, you will get this error: You must first install Bitdefender Agent to be able to install Bitdefender 2016.

You have to follow next steps to be able to install it offline without internet.
Step 2: Download Bitdefender Agent for complete offline installation
Now you have to download the Bitdefender Agent. Don't worry about the version of your key, i.e. if you have Bitdefender Internet Security 2016 key, it will automatically install that version only. You have two options. First is simple. I uploaded the agent file for you.
From here: Download Bitdefender Agent Link 1 |or| Link 2 ==> Zip file's password: antivirusinsider
Other option (If you haven't downloaded and extracted above zip) is to create an account on Bitdefender Central and download that agent.
Navigate to http://central.bitdefender.com, and if you don't have an account then sign up and get your account created.
On the left side of your screen, you can see "My devices", just click on it.
Now in my devices panel you will see Install Bitdefender, select that option.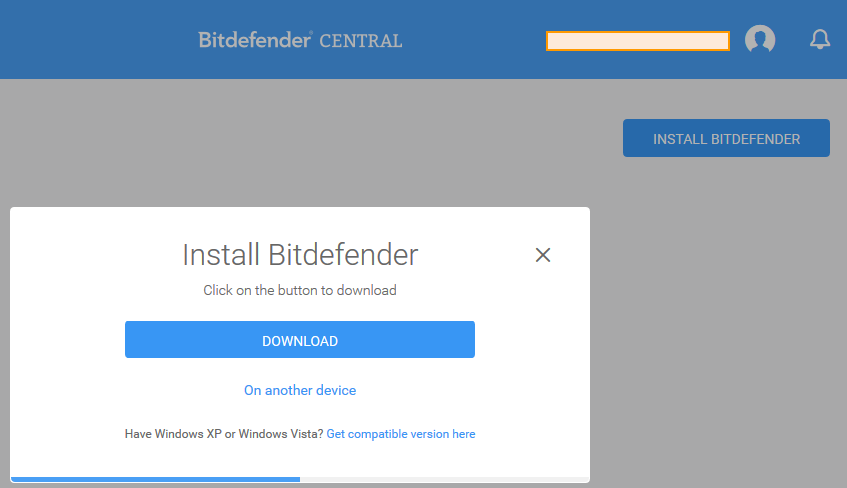 Now click on the download button in order to download the Bitdefender installation agent.
Please note that above Bitdefender method is a second way to get Bitdefender Agent. You don't need to follow it since I already uploaded the Agent above.
So after the above two steps you will have two files. 1) Offline setup 2) Bitdefender Agent. You can now install Bitdefender without any internet. So if you want to install it on another PC then please take these two files with you and then copy them to your destination PC.

Step 3: Install Bitdefender Agent
Make sure you have not already installed any version of Bitdefender Program. If you have then remove it first. Check here tutorial about how to remove any version of Bitdefender products from your computer.
Double click on Bitdefender Agent file. (~10MB file) No need of internet in this step.
You will get screen like Downloading package or may be a direct error window. In both the cases you just have to close it.
Downloading package window: Simply close this window

After closing above window or in some cases direct you will get this error window: Don't worry this is correct.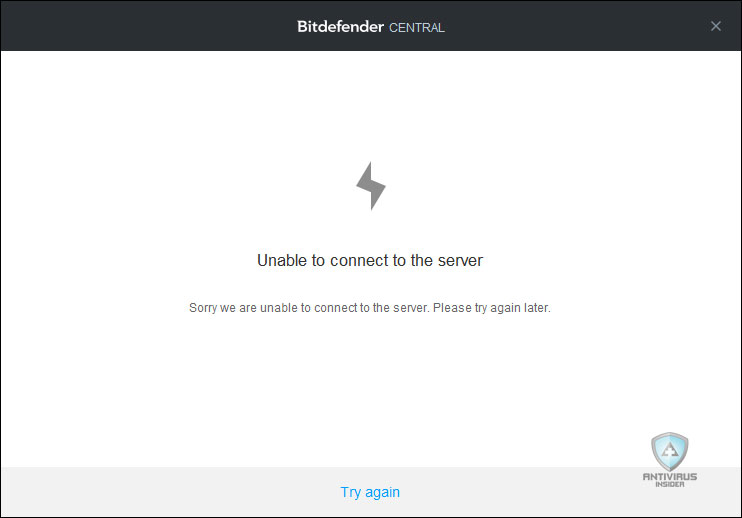 Make sure you have installed the Agent once (optional): Just check under Programs list in Control Panel >> Uninstall Programs in Windows.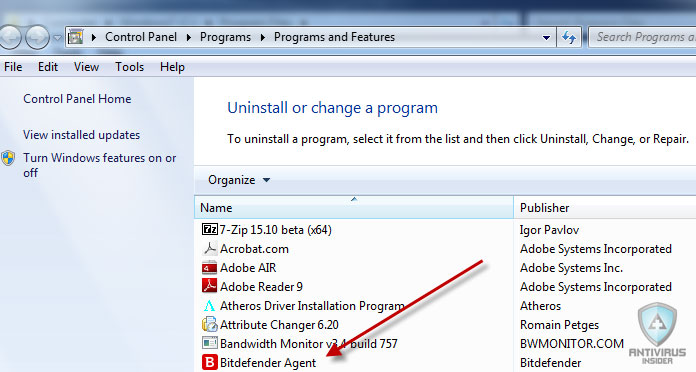 Or Go to C:\Program Files and check there a folder named Bitdefender Agent exist or not. If yes then you have successfully installed Bitdefender Agent.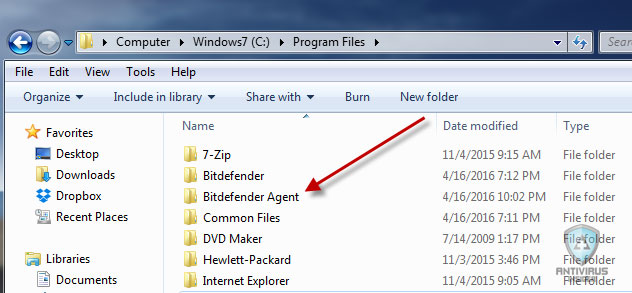 Now you are just one step away from installing it offline. 🙂
Step 4: Final. Install the offline setup.
Now just click on the main offline setup that you downloaded in Step 1.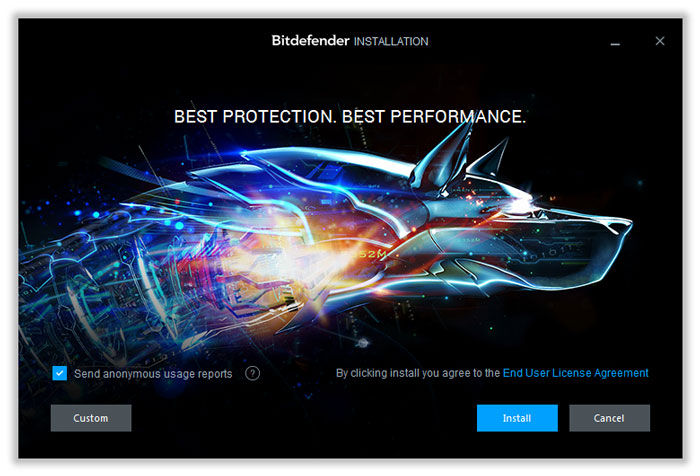 You will get screen of progress like this.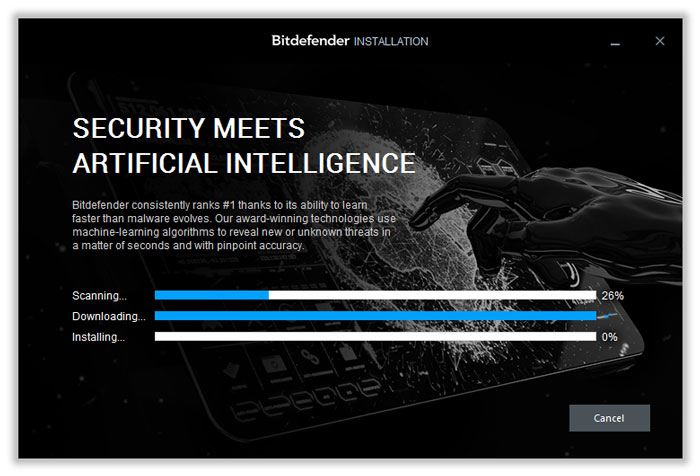 Once the installation finished, you will get a screen like this.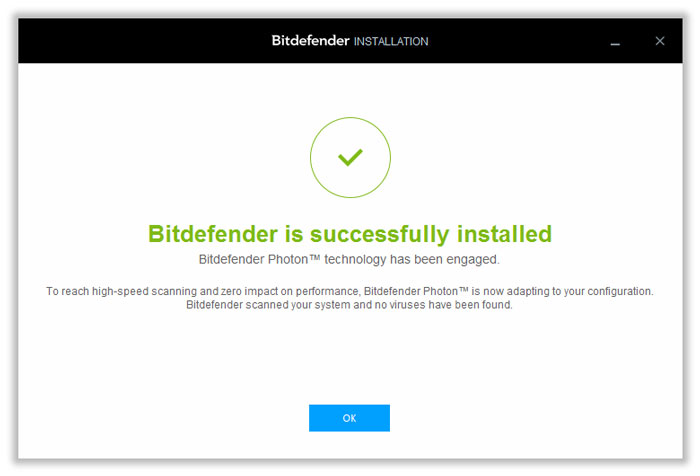 You have successfully installed Bitdefender. 🙂
Now it will ask to create Bitdefender account (Simple as creating email account) Then it will ask to enter your key. (Note that small internet connectivity is required to activate your key in this step. If your computer doesn't have internet at all you can temporary connect with using your cellphone)
Once you entered the key, your installation will get completed with your desired version (Antivirus/Internet Security or Total Security Depending on you Key) You can purchase Bitdefender from here with huge discount coupon.
Now restart your system and you are ready to use.
Well, isn't this pretty simple? I hope that you will not face any kind of issues once you follow the above given process. Just make sure that, if you are using laptop, the battery is fully charged because the installation might consume more battery than regular usage. If you face any kind of issues, you can uninstall Bitdefender and can repeat the above process again.
Please Note:
We are neither sure how long these files will be available on their server, so download the files as soon as possible. If there are any updates on the official website, we will include the working links in this post. Besides PC & laptop, you can install Bitdefender on your android devices as well.
Final Verdict
Bitdefender being one of the reliable antivirus programs, it is something which your system needs to get malwares and viruses automatically cleaned. Don't forget to check our Bitdefender coupons code. So what are you waiting for? Get your Bitdefender 2016 offline version today!