It's a fact that we're living in a Smartphone-driven world! From calling to texting and from creating docs to engaging in meetings, we use Smartphones, and the devices are becoming faster and smarter day by day. In that sense, being a significant part of our everyday life, we think it's essential to protect your Smartphone from various threats they may come across. It was after the tremendous growth of Android that we saw a lot of digital threats to Smartphones that are running on the Open Source-powered platform. Thus, from a user point of view, it's worthwhile to add a layer of extra protection on top what Android offers.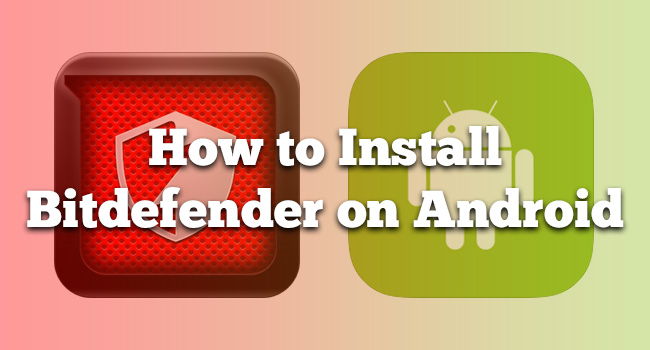 Among the many antivirus solutions for Android, Bitdefender Antivirus for Android is the best you get! We say so not only because of the performance it offers, but also because we consider what other users are saying about it. By the way, do you know how to install Bitdefender on Android? If you don't, never worry. In this post, we have the best way to do the process, with fewer efforts. Before we move onto the tutorial, we think we should have a brief overview of Bitdefender for Android, whose paid and free versions are available.
Bitdefender for Android — what is it?
Bitdefender for Android is a fully-fledged protection solution for your Android Smartphone, especially if you are one of those active internet users out there. You have two options to go for: you can either choose Bitdefender Antivirus Free or go with Bitdefender Mobile Security. The difference is that, in the second variant, you are going to get extra features such as privacy advisor and all.
In the first app, however, your features are limited to real-time scanning and some others such as Autopilot. That having said Bitdefender Free Antivirus may be sufficient for some users. If you'd like to go with Mobile Security, however, you get options such as Anti-theft protection, Android Wear integration, an app locking system and Privacy Advisor. In short, it's a fully-fledged security suite for Android.
Now, we will move onto the Installation part.
How to Install Bitdefender on Android?
Note: You have two options to install Bitdefender in your Smartphone or tablet PC. However, it depends on how you are trying to purchase the solution — from Official Site or Not.
Method #1 — Official Site
This method can be used when you purchase Bitdefender Mobile Security from the official site of Bitdefender. Once you have finished the purchase, you will have the credentials to log into the dashboard of Bitdefender.
In the dashboard, you will be able to find the link to download Bitdefender Mobile Security for your Android device. You have to pay just $14.95 when you purchase Mobile Security from the official store. You can trust the electronic delivery system, and everything will be set in a few minutes, at maximum.
Method #2 — Google Play Store
Well, this is the simpler method if you prefer going with Google. You can download and install Bitdefender Mobile Security from Google Play Store, using this Link.
After that, you will be able to use the In-App Purchase feature to get the premium version of the same. To do that, it is necessary to have Google Wallet payment options while the other method doesn't need such one.
In any case, you're going to get the same protection and features. By the way, if you just need a free antivirus option, you can opt the Bitdefender Antivirus Free, available in Play Store.
Before We Conclude
Now that you know how to install Bitdefender on Android, you have the option to go with the free version of Bitdefender for Android. However, we think an amount of $14.95 is not that high when we take into account the protection offered.