With the increasing use of computers and the internet in this world, there are new ways of threats are opening. The main threat for computer and internet users is of viruses, malware, and spyware. These three threats are really dangerous for your computer. They can steal important data and can destroy your PC once entered. There are many people who think that there is no need of Antivirus software programs. But the reality is that every PC needs internet security antivirus software program to protect it from any external threat. Even if you use your PC very carefully or visit only trusted sites on the internet, it is really important to have any popular antivirus software installed. That's why, we have collected the information about the best internet security antivirus software programs, which will help you to protect your PC and your sensitive data from all types of external threats. Listed below are 3 best Internet Security Antivirus.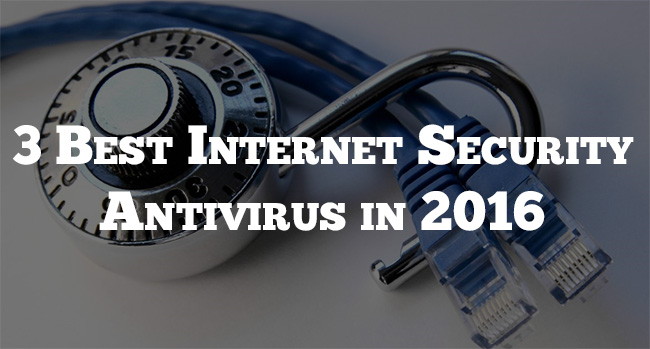 1. Bitdefender Internet Security
The Bitdefender Internet security is an award winning software. It is known for its One-click security feature. Once installed, it will start protecting your PC from known threats. Another great feature of this internet security software is it doesn't eat too much PC resources. It doesn't make your PC slow while scanning it in the background. The active threat control feature of this software keeps a wide eye on currently active programs and blocks any program which can be a threat.
2. Kaspersky Internet Security
This is the first and best internet security antivirus which is considered as the powerful antivirus. The Kaspersky security antivirus comes with the best options to protect your PC and important data from internet threats. It comes with a powerful anti-malware cleaner to keep them away from your precious data. The unique feature of Kaspersky Internet Security is that it keeps track of every site you visit for virus and malware. It is very useful if you want to do banking transactions.
3. Norton Internet Security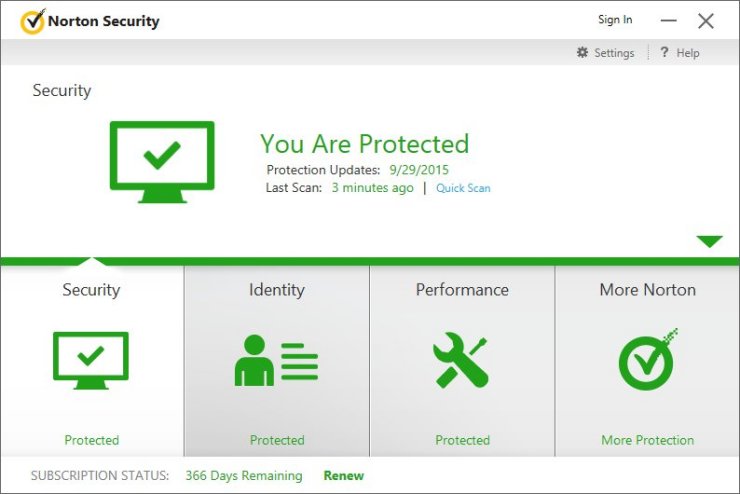 Norton is one of the top brands in antivirus market. They are known for their top notch security services. The Norton Internet Security is a powerful internet security software, which comes with powerful features to protect your system from internet threats. The Firewall feature in this awesome internet security software, you're protected from any external threat trying to enter in your system. Also, this software can fight with many known threats, such as Malware, Spyware, and Trojans.
Verdict
The internet is the best place for learning and connecting with friends. But also, it is full of threats to innocent internet users.  That's why, it is highly recommended to use internet security antivirus software on your PC. This will help you to keep your data safe from virus, malware and spyware. If you invest your precious time of the day on the internet doing your work, then it is highly recommended to use any of the above-mentioned internet security software programs and keep your PC safe from harmful threats.