Kaspersky and Avast are two names we cannot ignore as long as we are in the digital security industry. Both the companies have established an unparalleled track-record of protection for a variety of devices, including Windows PC, Mac and Smartphone platforms like Android and iOS. So, after all these years of inception, we end up in confusion when it's about selecting one from Kaspersky vs Avast duo.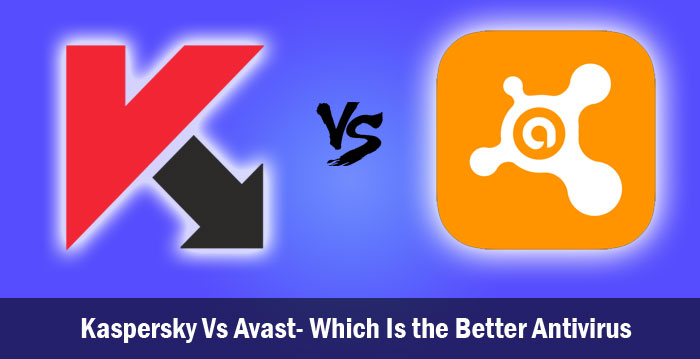 In this article, however, we will go deep into each of the competitors and see which is the better antivirus for your protection. We can start with a brief-enough introduction to both Avast and Kaspersky.
Kaspersky and Avast – Basics to Know
Kaspersky Lab is a cybersecurity developer, which is headquartered in Moscow, Russia. It has been providing security products for platforms like Windows, Android and Mac, along with enterprise solutions. It started the journey back in 1997 and was one of the pioneers of modern antivirus software. Even now, Kaspersky Lab is considered an authentic source in the world of malware and digital security. In this review, we will be having a look at the range of products Kaspersky Lab offers for PCs running on Windows PCs. As of 2016, its security software is being used by more than 400 million customers across the globe.
Avast hails from Czech Republic and gained attention through its free-to-use antivirus programs. There was a time when most computers were equipped with the Avast Free Antivirus packages. In the past years, the same company has grown to become the best in industry. It started the journey 28 years back, in 1988 and has been active in the industry since. Just like Kaspersky, Avast is also developing and distributing security-oriented software for Windows, macOS and iOS devices. These work apart from the enterprise section of the firm. We hope this information is enough to start with.
Plans and Pricing
To get an idea about products, we will have a look on the plans and pricing of products from both companies.
Kaspersky
Kaspersky is offering three major security packages for home users. These are apart from free antivirus tools, by the way. You can find upto 50% discount on Kaspersky with our coupon codes.
Kaspersky Anti-Virus is the basic line of premium security for Windows PC. You get the performance of Kaspersky algorithms and quick scanning speeds. One-Year one-PC license of the same is available for $39.95.
Kaspersky Internet Security is priced at $59.95, but offers a lot of features. The best part is that you can have the same protection in Mac and Android with the single subscription. In all devices, you can have protection from internet-based threats.
Kaspersky Total Security is the third choice from Kaspersky Labs, which is also multi-platform. You'd have the same protection for Mac, iPhone and Android along with Windows PC. It's priced at $79.95 but there are multi-device plans you can have ahead.
Check Kaspersky Discount Deals
Avast
Avast too has three security package to offer, starting from the basic premium antivirus suite. Like Kaspersky we also have discount coupons for Avast and you can find it below.
Avast Pro Antivirus is priced at $39.99, offering the basic line of protection. It gives the standard level of protection from offline threats and sandboxing features.
Avast Internet Security is, as you can guess, the dedicated package for internet-based threats. From Email Spam to DNS Hijacking, almost all threats can be avoided using this lightweight package. You'll have to pay $49.99 to have it for your Windows PC.
Avast Premier is the highest-quality package with a lot more features. You can have protection from both online and offline threats, for just $69.99 per year. Additional features include Data Shredder, Software Updater and Avast Account.
We think that sums up your doubts regarding the pricing and plans in Kaspersky vs Avast.
Protection and Performance
Let's have a look on the aspects of protection and performance in both Kaspersky and Avast. We've used the statistics from AV-TEST, for devices running Windows 10.
Kaspersky Internet Security is 100% effective when it comes to dealing with zero-day malware threats. That means the virus definitions of Kaspersky are up to date and you won't be affected by any of the recently-released malware. The same 100% coverage is there when we consider the case of prevalent threats. This is good to go, we suppose. According to the tests, Kaspersky does not slow down your devices, either. We had the same speed while opening performance-hungry apps and other features. In short, you won't know the impacts of Kaspersky installation while using the PC.
Things are worse if we take the case of Avast antivirus. While considering the case of zero-day and prevalent threats, Avast Antivirus has a detection rate around 99% only. It means that some viruses have a chance to get into your computer. This happens even when you have the latest definitions with you. In addition, there are some negative impacts on performance as well. We faced some serious lag while launching websites on Chrome and opening heavy-duty apps like Illustrator. This isn't something we had expected from Avast.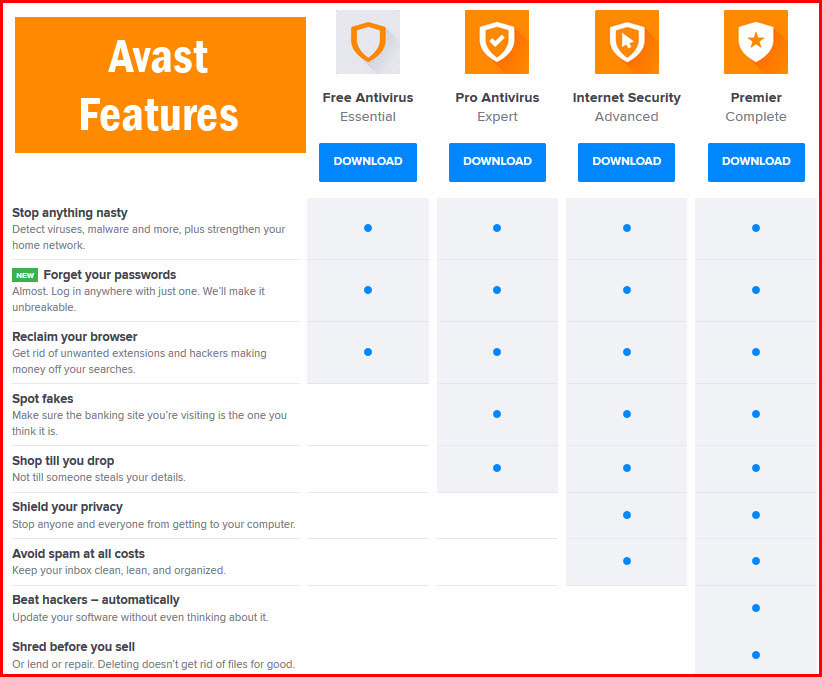 The User Interface
Kaspersky has perhaps the best User Interface we have seen in the world of antivirus software. You will not have any trouble in finding the right features in the right time. The same easiness is there when you want to navigate to one section from another. In short, we will give a 5-star rating for the usability scores of every product in Kaspersky — be it Anti-Virus, Internet Security or Total Security.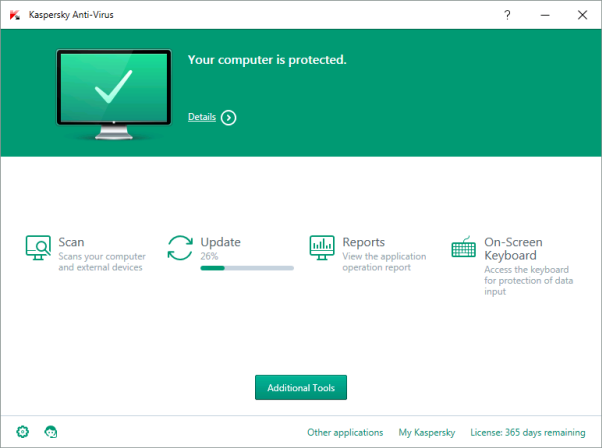 Avast too does not have many glitches in the User Interface. However, you may miss the smoother feel that you would get in Kaspersky. At times, we had issues with navigation and the UI elements aren't so intuitive, either. At the end of the day, we will think twice whether to give Avast UI a five-star rating.
The Final Words on Avast Vs Kaspersky
Now that we have compared the major aspects of both Kaspersky and Avast, let's take some decisions and cross-check them.
It's a fact that Avast is much affordable than Kaspersky product in the first look. You can easily spot difference of around $10 between same-level products. However, it should be noted that Kaspersky products are multi-device and can be used in platforms like Windows, Mac, Android and iOS. This is a huge advantage when you need the same experience of protection for all your family. Along with the reasonable pricing, Kaspersky has a bunch of extra features to offer. For instance, Kaspersky does not slow down your computer; nor did we face any issue with malware-detection features. At the end of the day, in the Avast Vs Kaspersky comparison, the best UI happens to be of Kaspersky.
Considering all these points, we would love to recommend Kaspersky over Avast to our readers. While using the product, we had a truly genuine protection experience, thanks to the intuitive UI and arrangements. We hope that's all good to go.