Bitdefender is one of the best security software developers in the world! Industry of digital security has no doubt on that matter. A company based in Romania, Bitdefender develops and distributes several security products for a quite diverse sector of needs. Its range includes home, business and enterprise. For each sector, it has dedicated packages too.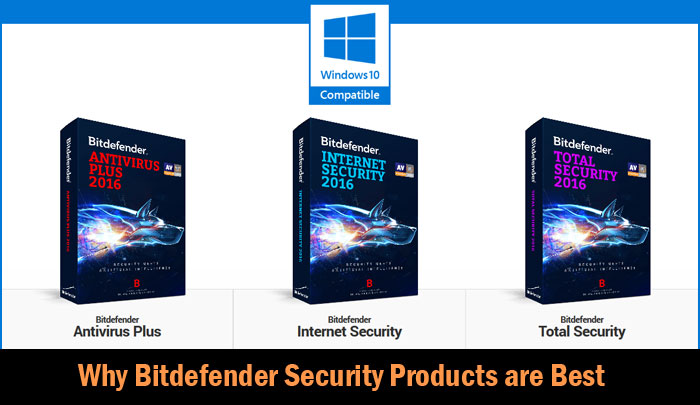 If we consider the case of home security, we can find Bitdefender Total Security, Bitdefender Antivirus Plus, Internet Security etc. Nevertheless, there are some factors that make these security products effective. In this article, we have covered some reasons why Bitdefender security products are best for your computer! In case if you are double-minded about choosing Bitdefender, this post will definitely help you.
Why Bitdefender Security Products are Best?
Let's check the reasons.
You can either ask existing Bitdefender users or rely upon speed tests. Either ways, you will find Bitdefender security products to be quite faster. Obviously, this is opposed to the case of most of security software in the industry. In this case of Bitdefender, system resource consumption is exceptionally low.
Therefore, other software and services will be able to work smoothly. Altogether, even when Bitdefender antivirus is effectively protecting your computer, your PC/Mac will be in its maximum speed and capabilities. So, we think this is a big reason for selecting Bitdefender.
You may find reasonable pricing in other security products. However, in Bitdefender, you can have the cheapest rate for security products, especially when compared to the features. In addition to the naturally lower pricing, the firm is running a lot of promotions and discount options. For instance, we can take the case of Bitdefender coupons, which can be used for having discount. With the right coupons in use, you can have discounts up to 75% or 80%. In short, it is possible to have fully-fledged protection without having to pay not even the half of actual amount. Let it be Total Security or Internet Security, you will find corresponding discount codes. So, we were saying, Bitdefender is one of the cheapest security providers too.
Outstanding Technology to Back
Instead of relying on traditional technology, Bitdefender develops its own concepts into real features. For instance, we can take the case of Bitdefender Photon, which we had covered earlier. This feature learns the behavior of your PC and gives corresponding suggestions realtime, for better performance and security. Similarly, they have brought a few machine learning techniques into the scene. That way, Bitdefender security products are able to understand the devices first. Only then the security-based decisions will be taken. As a result, you get to have top-notch protection, with no compromise made on performance or resources.
Yet another reason for Bitdefender's prominence is its coverage of digital web life! Instead of limiting to offline life of the individual, Bitdefender has some web-based protection features too. For instance, with all the packages, you get social networking protection that helps you from SNS threats. Similarly, there is an enhanced anti-spam feature and a dedicated firewall to help your device from evil hands and eavesdropping. Also, on select devices and versions, you get anti-theft feature that allows you to track your stolen/lost device. In other words, when you go for one security product from Bitdefender, you are protecting offline and online spheres of your digital life.
Different Needs, Different Packages
As we said, Bitdefender has different kinds of software for different needs. What's more, it gives freedom of choice in terms of selection. For instance, in the case of home security, there are three versions available — Antivirus Plus Vs Internet Security Vs Total Security.
Depending on the number of devices you'd like to protect, you can go for Family Pack of Bitdefender too. In the same way, you happen to have Bitdefender Box and Bitdefender Multi-device for the extended protection of your device from various threats.
It does not matter the package you choose to go with! You are going to have an extremely impressive UI to manage the protection sector of your computer. When compared to the other antivirus suites out there, Bitdefender is quite simple to use.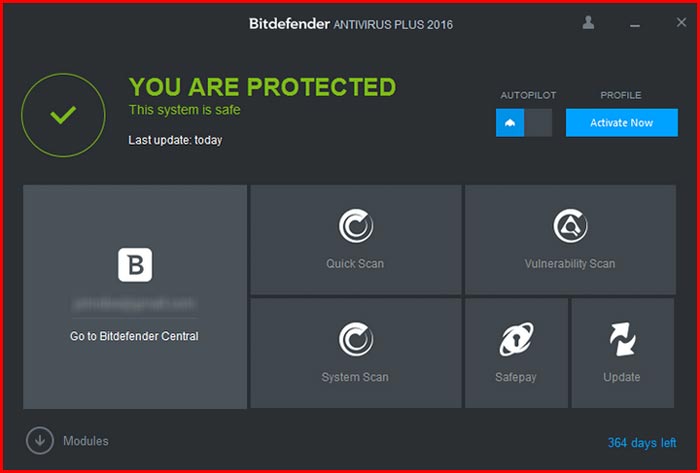 Regardless the experience, anyone can get into the protection. All the Bitdefender features have been arranged in an easily-accessible manner. And, with the help of features such as Bitdefender Autopilot, you can leave the decision-making part to the software itself. According to the current condition and configuration of your device, corresponding security actions will be executed by Bitdefender products.
The Miscellaneous Features
Apart from the BIG features, there are seemingly-small but really-useful features that make Bitdefender the best. For instance, if we take the case of support, a premium range of support options are available from Bitdefender. If you want, an expert from Bitdefender will help you with the installation as well even with option of an offline installation. Bitdefender Safepay and Clueful are just a few features of the big list.
Also check various Bundled home security products from Vivint and check vivint pricing for more details.
Summing Up
While summing up, it's clear that Bitdefender security products deserve the place as best security solutions for PCs & other devices of yours. Despite the richness of features, Bitdefender products are pretty affordable and convincing. Moreover, you can choose from the huge list. Don't you think all these are enough?