We follow a bunch of steps to ensure safety of our device. It's a fact that we always give importance to the digital data we have stored, such as documents, photographs and whatnot. Obviously, the best method to get optimal digital security has been to install an effective antivirus security solution like Bitdefender. However, despite the integral security in terms of digital stuff, we see the rising number of device thefts and other stealing. But, do you know the fact that an effective anti-virus can help you get back your stolen system?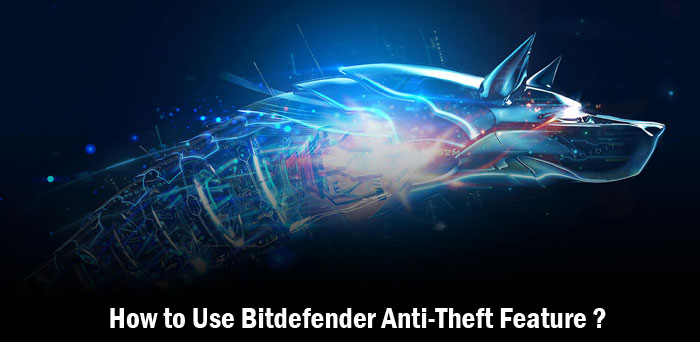 Yeah, if you're using Bitdefender Security for your PCs and other devices, you have an option to do that. Commonly known as Anti-Theft, this feature has been available in Android and iOS for a while. Nevertheless, with the help of Bitdefender Security, you can bring this power of anti-theft and device locating into your Macintosh or Windows devices.
Read More:
In this article, we'll tell you how to use Bitdefender Anti-Theft feature to Locate a Stolen System. In fact, apart from locating device, it is possible to do some other things too, such as device locking and data wiping. In short, this feature will be your lifesaver when someone has stolen your laptop or Mac. That is, even if you cannot regain access to the device, your data won't be misused by those evil minds. So, shall we jump into the tutorial?
Before We Begin
Note: To locate your device and access it remotely, we are using a service named Bitdefender Central. It's a platform from Bitdefender that allows users to remotely control their protected devices. Bitdefender Central has advanced options such as parental control, subscription management, etc. Today, however, we will be using it for locating a stolen device. That is, you should have enabled Bitdefender Central in the stolen device beforehand if you want to track it.
Step 1:
As you can guess, you have to log into the Bitdefender Central account. To do that, you can go to central.bitdefender.com and provide the credentials. In seconds, you will be in the dashboard, where you have access to different areas. Once you are in the Bitdefender Central dashboard, you have to click on the 'My Devices' link shown in sidebar of page.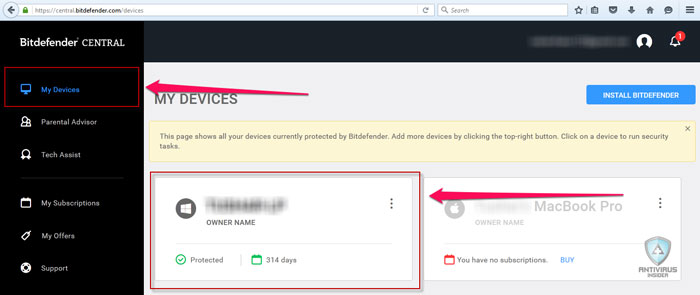 Now, you can see the list of devices that you have associated with the Bitdefender Central account. From the list, choose the one you would like to locate.
Step 2:
Now, you should be in the device-specific Dashboard. In the dashboard, you can find different information such as your subscription details and Protection status.

As you can see, there are multiple tabs on the right-top portion of the Device Dashboard. From the available options, click on 'Anti-Theft'.
Step 3:
In seconds, you will be in the Anti-Theft page of Bitdefender Central. In the page, you can see a fully-fledged map that will show the location of the device. If you want to try locating it now, you can click the 'Locate' button. Depending upon the options of connectivity, you can see the current location on the corresponding space. It needs to be noted that the feature works only if the device is connected to Internet.

By now, you should be able to locate the stolen device. In addition to location, there are a few other options available.
Lock Device
Yes, in order to protect your data from unauthorized access, you can lock your device. To do that, you have to click on the 'Lock' button you see on the Anti-Theft page. Instantly, you can see a pop-up window in the page.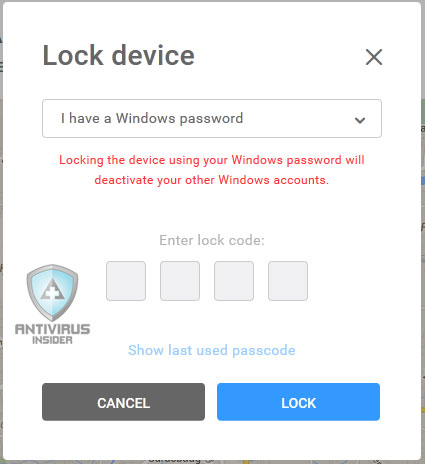 As you can see, there are two options available for Device Locking. If you have set up a Windows Password, you can use it for protection. On the other hand, if you are looking for an extra layer of protection, you can set up an additional passcode for the device. This lock will be enabled with the help of Bitdefender Security product you have installed. So, this will work as an extra option even when a hacker bypasses Windows password.
Wipe Device
This is a kind of final option of security. If you are not able to regain access to the PC by any means, you can try wiping all data to prevent it from misuse. To do this, you have to click on the 'Lock' button. Just as in the previous method, you can see a pop-up window.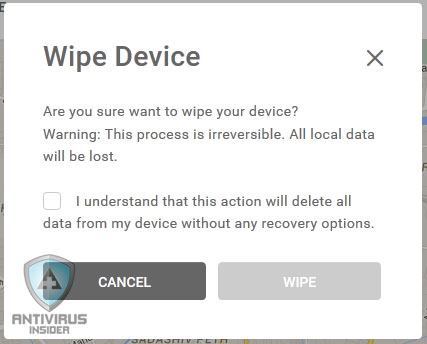 You have to confirm the action you are doing. Once you are sure, you can click the Wipe button. When your stolen device is connected to the Internet again, all your data will be wiped. It means the device will be fresh as purchased and no one will ever have access to what you had stored.
We repeat, this should be the final option to be taken. If you are pretty sure that there's no getting back, you can do this.
Conclusion
So, the above-shown tutorial will help you to use Bitdefender Anti-Theft feature to locate a stolen system. If you enabled the feature in the Antivirus Suite, this is an excellent way to have access to the stolen device. We have also shown you a few ways to lock or wipe your device. When you don't want anyone to access the data stored in stolen PC or Mac, you can use the Wipe/Lock option to put an extra layer of safety. Last but not least, thanks to Bitdefender Central.