There's a dilemma almost every PC user faces! They cannot just decide between performance and security. It's a fact that it has become pathetically hard to move on without an antivirus suite. You cannot simply get rid of all the types of threats — including malware, spam, phishing, ransomware and whatnot — unless you get a good security suite for your computer. Quite ironically, most antivirus solutions have a serious impact on system performance. Its impact is so huge that we cannot even use our computers for lightweight tasks like browsing.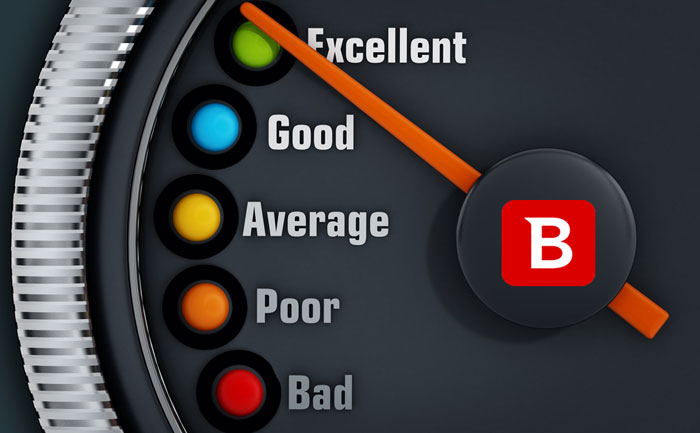 The Concept of System Performance
As you know, the system performance can be called the average speed of your computer. It's also about how fast your computer can finish tasks. For instance, when you have to wait minutes to get a web browser opened, your system surely has a pathetic performance. There are many factors that can cause lag in system performance, and antivirus program is just a single reason. Windows junk files, unused shortcuts and residual files etc can also have impact system performance of your computer.
Nevertheless, to help you get rid of this; Bitdefender is here with OneClick Optimizer! And the feature is included in a bunch of Bitdefender's security suites. To talk about the most popular, there is Bitdefender Total Security. Now, we'll talk about Bitdefender OneClick Optimizer and how you can use it to optimize System Performance of your PC.
About Bitdefender OneClick Optimizer
Bitdefender OneClick Optimizer is included in Bitdefender Total Security 2016 and other packages. It's a utility that is meant to enhance system performance and speed of your device. Of course, you may know how to remove residual files or clear the junk files. But these tasks consume time when done individually. With this feature, Bitdefender lets you deal with all the stuff in a single click. You will be able to attain not only better speed but also improvements in terms of security, privacy and all. In case if you did not know, junk files and residual stuff leave loopholes for the evil minds out there. In other words, Bitdefender OneClick Optimizer is your window to have best-in-class security with no compromise on speed or performance.
How to Optimize Your System Performance?
Now, we will talk about how to optimize System Performance using Bitdefender OneClick Optimizer. Shall we start?
Step 1:
First, you need to open Bitdefender Total Security main interface. You can do that from Search or system tray. You will see a tile-based interface in a few seconds or so.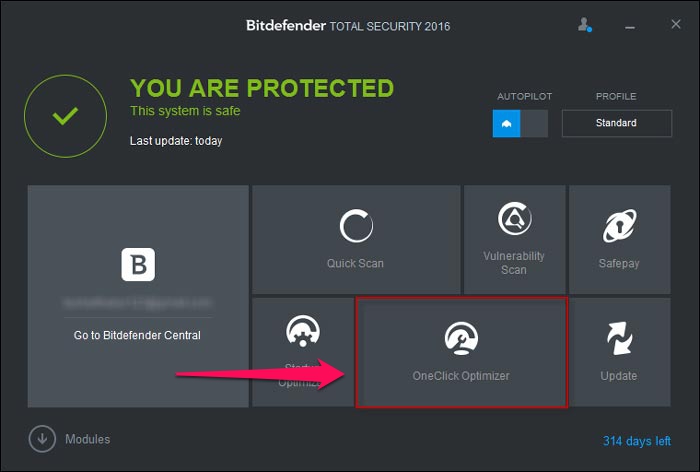 In the interface, you can see a tile named OneClick Optimizer in the bottom portion. Click on that tile to open it.
Step 3:
In the next window, Bitdefender will show you how many space can be saved up using OneClick Optimizer. It will get you the number of issues in three sections — Disk Cleanup, Registry Cleanup and Privacy Cleanup. They are the three sections taken care of by OneClick Optimizer.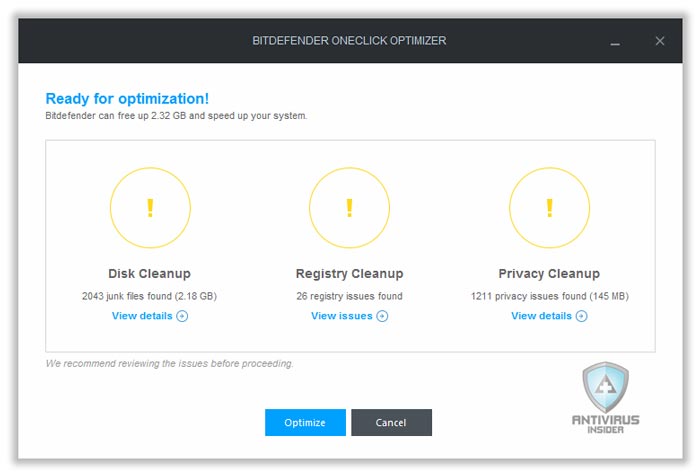 As it is recommended by the tool, you need to review the issues before proceeding. To do that, click on 'View Issues' link below.
Step 3:
Now, you can see a window that lists out issues in your device. The whole list is classified into three — Disk Issues, Registry Issues and Privacy Issues. You can click on each to enlarge the list.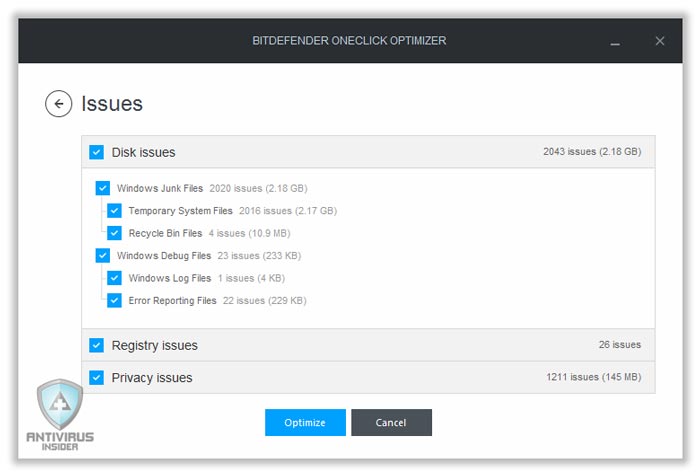 For instance, in the Disk Issues, you'll see a bunch of errors. There's Windows junk files, Temp Files, Debug files, log files, Error reporting files etc. You do not have much to do in this section.
Step 4:
In the same window, you can see an enlargeable link named 'Privacy Issues'. When you click on it, you can see what all things are cleared for protecting your privacy. Apparently, it would include Temporary files, Cache and Cookies etc from all your browsers. Of course, it will improve the performance but you'll lose your data. So, you need to be a bit careful here and make sure you tick the only options you want to cleanse.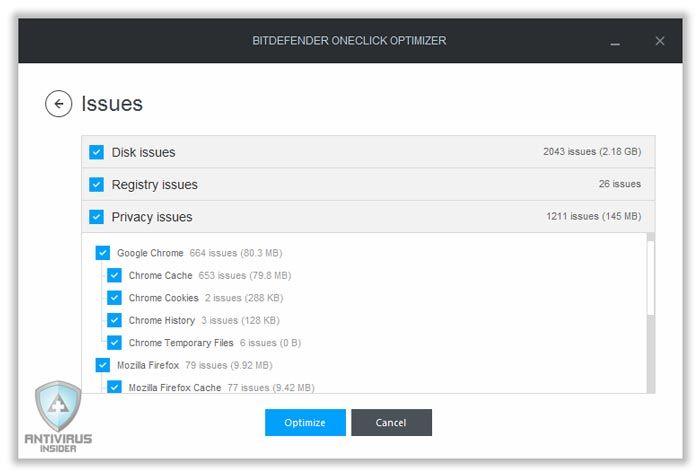 If you are done with the selection, you can click on the 'Optimize' button given below.
Step 5:
In a few seconds or minutes — actually, depending on the stuff you got to clean —, OneClick Optimizer will complete the optimization process. In realtime, you can see how many tasks have been completed in each section.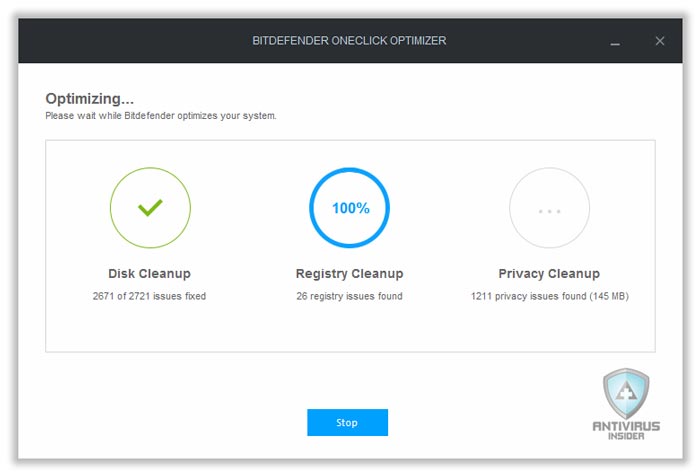 Now, wait until the whole optimization process gets completed.
Step 6:
After the optimization is complete, you can see a Results Page, which shows you a summary. There, you can see how many issues have been fixed and how many are still remaining. You also get to know how much space is regained via the cleaning process.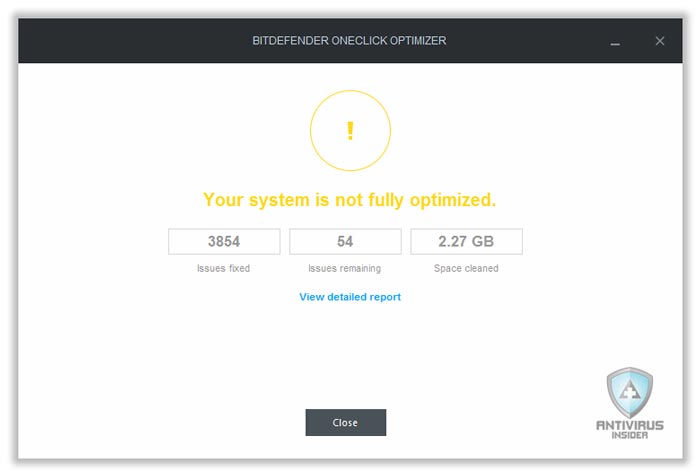 Well, yes, OneClick Optimizer may not be able to find out and fix all the issues with your computer. There might be a bunch of issues left. If you want to try clearing them, you can click on the 'Remaining Issues' button.
Step 7:
Soon, in the coming window, you can see the list of non-fixed issues! In most cases, issues are not fixed because the antivirus does not have complete access. If you need complete performance from the device, you can give complete access and try optimization once again.
Wrapping Up
So, you have seen the working process of OneClick Optimizer and how you can use it. It's a matter of fact that you'll have better speeds after using Bitdefender OneClick Optimizer. And the process is quite simple as well. What do you think about it? Let us know.