We store a lot of data in our computers — from casual photographs to development files! And, if you happen to be a professional who uses home computer, there may be some confidential stuff too. What to do if someone wants you to pay a certain amount for accessing the data you have stored? That's actually what happens via one ransomware attack.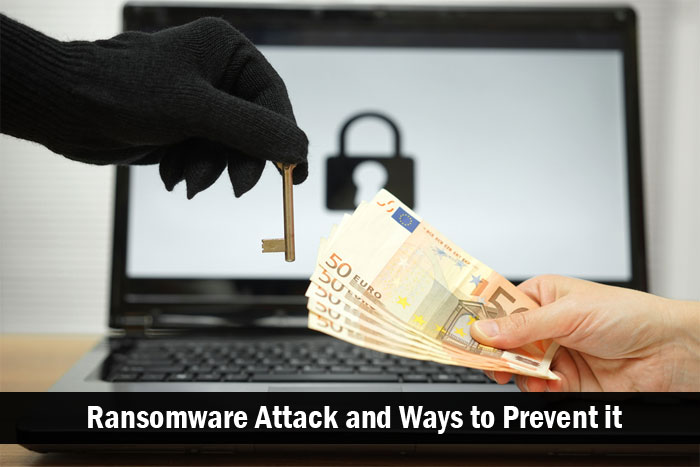 In this article, we will tell you more about ransomware attacks and some effective ways to prevent it. We do hope that the article will help you store your data with confidence and get away from such ransomware stuff.
What is a Ransomware?
So, this is a basic question to be answered. Technically speaking, ransomware is a particular type of malware that has been used to restrict infected systems. To regain access to the system, ransomware needs to pay certain amount of money. There is no surety that you will get your data back even after paying money. That having said, people tend to pay money and regain access when they are subjected to a ransomware attack. To understand the real concept, you need to know the practical scenario of ransomware infection and aftermath.
How Ransomware Works?
Let's talk practical sense, folks. Suppose you have downloaded something from a not-so-trusted location and got the PC infected by a serious ransomware. When the infection is complete, you will see restrictions in your computer. It's different ways of restricting a device. For instance, some hackers try to select particular files — such as PDF or DOC — and encrypt them. On the other hand, some hackers do lock the entire system. Since the ransomware has grown deep into the PC, there's no way to bypass the restriction. The only way to decrypt and regain access is to pay money as it has been said by the hacker.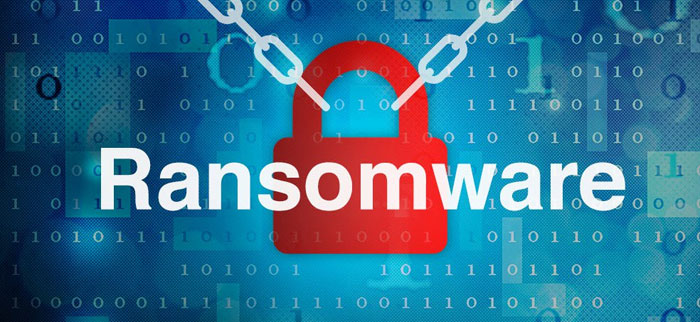 The basic modus operandi of a ransomware is encryption and decryption — or, sometimes, system locking. Once it is given the privileges of installations, some of the files or the entire directory can be encrypted. To remove the lock, it is necessary to enter a decryption code, which only the hacker knows. To know the code, you need to give a certain amount of money to the hacker. The payment is often done via secure browsers, tunnels and payment methods. For instance, hackers have a tendency to use Tor Browser and Bitcoin purchases, as a point of ransom.
The only other way to regain access to your computer — if it's been locked — is to reinstall the OS and format HDDs. But, you know, this is going to cost you all the data you have stored in-device. In short, working of ransomware is an extremely convincing thing. Once infected, there is no way to get rid of it completely. In case if you were wondering about your issues, just think when a ransomware infects an enterprise server — and, that's a goddamn nightmare for the whole team, you know.
How Ransomware Infects Your PC?
As in the case of other malware, ransomware also makes its way to your PC due to your carelessness. When you try to download files from unsafe websites or when browsing them, a ransomware may get downloaded to your PC. It's working so silently that you won't know its presence through naked eyes. Also, drive-by downloads are used to have the full ransomware brought into the targeted PC. In addition, ransomware is spread as email attachments as well. If you find an EXE file in the email you receive, you should not open it. If opened, that's the best way for ransomware attack to happen.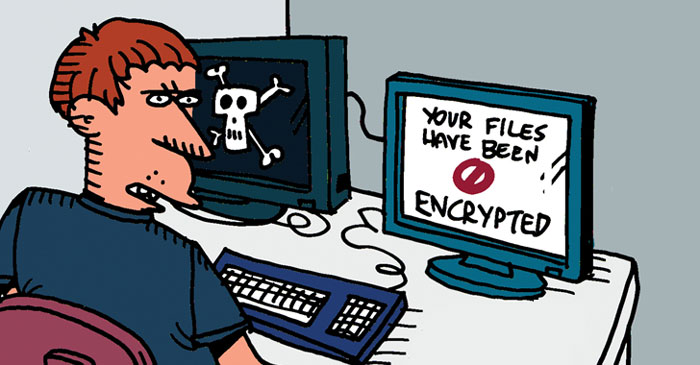 According to several statistics, ransomware is one of the major issues faced in digital world! Even now, people spend millions to get back the kidnapped data, through ransomware attacks. As we said, without paying the money, you'd not be able to get back the data. Now that ransomware malware increases the encryption intensity, breaking them is a distant dream, too. So, the best way is to prevent them.
Now that you know enough about ransomware attack and the way it work, we will tell you some ways to prevent an all-set ransomware attack — and, thus to keep your PC safe.
How to Protect Your PC from Ransomware Attacks?
Use Premium Antivirus Solutions:
Following the growth of this threat, antivirus security solutions have become more conscious about the kind of ransomware attacks. So, installing one of the trusted antivirus suites in your PC is an effective way you can use to prevent ransomware attacks. For instance, if you install Bitdefender Antivirus, Kaspersky or Norton, you are going to have dedicated protection from ransomware attacks. These tools can find the presence of a ransomware in the early stage itself. So, you will be able to remove it from your PC or take necessary actions to get back your data.
Be Careful about What you Download:
As with the case of any other malware, you should not download anything from malicious sites. Ransomware are often labeled as software updates and used to spread. So, unless it is from the official website or client, it is essential not to download any .EXE file. These files take no time to infect your computer with ransomware and launch the attack.
Never Download Suspicious Email Attachments:
The same care should be there when you are handling with email attachments. You do know that the email attachments don't really consist of exe files. So, when you find an email with .EXE attachments, make sure to use your sense before opening it.
Special Attention to Freeware:
In addition, you should take a double-minded attitude to freeware. More often than not, freeware are used for spreading malware such as ransomware and spyware. Therefore, an extra care in this area would prove to be helpful in the long run.
Above given are the ways to prevent a ransomware attack. However, there's something you can do to prevent those outcomes of an attack. That's quite simple, too. You need to keep the regular backups of important files in external devices or the cloud itself. For this, you may use some automated backup tools too. If done, you can move on without really paying the ransom to the hacker. So, backups, backups, all the way!
Concluding
There's no doubt over the fact that ransomware is a dangerous thing. You may lose your data, device and time if the PC has been subjected to a ransomware attack. So, it makes enough sense to take necessary precautions such as one premium antivirus and regular backups. If you have taken, we are okay to move.