The evil-minded hackers are always there to steal your valuable data and destroy your computer. They do it by the way of Virus. They inject Virus programs in your system to take sensitive information. To protect your computer from such virus attacks, you should install Antivirus programs. But, many people still think, is antivirus useful? Or it is just a trap to fool innocent privacy concerned people.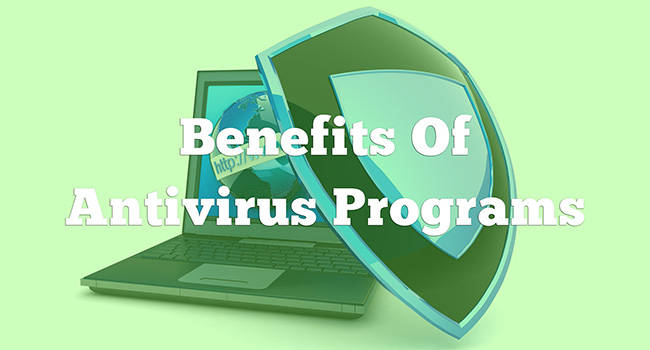 In this post, we are explaining the benefits of the Antivirus programs, which will destroy your cloud of doubt about the usefulness of Antivirus programs. Please, check out some of the benefits of installing Antivirus software programs on your PC.
Benefits of AntiVirus Software Programs
Protection from Virus
As its name suggests, the Antivirus is a software program which finds and remove the viruses from your computer. Once you install any free or premium antivirus on your computer, then you don't have to worry, because it will protect you from any virus which tries to enter in your system. In most cases, the Virus program is automatically deleted by the Antivirus program, so it doesn't appear again.
Firewall Protection
Once you connect your computer to Internet, you carry the risk of getting virus attack anytime. The Firewall is a feature, which protects you from virus attacks. The firewall manages the incoming and outgoing connections to the internet. If it founds something, which is anonymously sending personal data over the internet, it will immediately block that program and will inform you about it.
Data Theft Protection
The most dangerous threat to your sensitive personal information is from Malware. The Malware is a dangerous type of virus. It transmits your personal data to the internet. Say thanks to the Antivirus programs, which are capable of identifying such malware and blocking them immediately. Due to antivirus software programs, you can be sure that your personal information can be safe.
Real-time protection
Most of the times, virus and malware enter in your PC from external storage devices such as Thumb drives, SD Cards, etc. Also, there is a chance of virus entering in your PC if you download any file from the untrusted website. At that times, the Real-Time protection feature of Antivirus programs blocks and remove the critical programs. Once you open the downloaded file or connect the Removable storage device, the Antivirus software will immediately scan the device or file and blocks the threat.
Frequent Updates
Most of the traditional antivirus software programs get regular updates. Such updates contain the information about the latest Virus, Malware, and other threats. By using this update, Antivirus software programs can track down the suspicious program from your computer. If you choose any Paid or free antivirus program, you can get regular Antivirus database updates.
Verdict
So, these are benefits of Antivirus programs. Such antivirus programs are critical for all types of the computer user. Maybe its student, elder, employee, professional or any businessman, he must have to install an antivirus program on his computer. If you don't install any Antivirus program, then you have to face the frustrating virus attacks, which can automatically destroy your valuable data. These uses of Antivirus programs are enough to make you informed about virus and antivirus programs. Be wise and install Antivirus program.