Led by Prime Minister- Mr. Narendra Modi, "MAKE IN INDIA" to the nation is actually very much worthful. In every professional sector, this deep and strong sound is working. Indeed, India is a purely well-renowned destination for IT sector and it is growing rapidly fast day by day and making India proud. IT companies have been consistent in the innovations in all sections and software, then why not made in India antivirus?
Nowadays, the usage of internet has become very important part of life. However, the with numerous malware, scams or identity theft may damage the system and those have also been increased. In every professional sector, now no one can rely on the PCs basic security, it has threats to a company's security in every perceptive. Hence, Indian antivirus software is an essential and invaluable tool for PC. Here are some of the Indian antiviruses.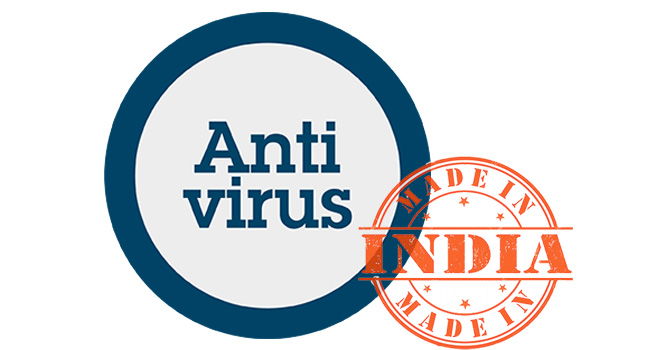 PremiumAV Antivirus
This is one of the best antivirus protection software against all types of cyber threats. It will detect and blocks all cyber threats, protects your personal identity and other information. It works as a shield of the PC. This software is powerful, lightweight and comes with automatic upgrades. You can consider this software as a perfect pack of anti-virus, anti-spyware, anti- malware which can easily control your device.
Quick Heal Total Security
Quick Heal Total Security provides a comprehensive antivirus protection with some vital features such as parental control, data and privacy protection. This device prevents theft, unwanted calls and SMSs etc. Quick heal total security provides a better and much safer browsing experience. This reliable security tool has improved features to make your private data safe even if you are browsing unsafe sites.
Net Protector Antivirus
This software is among the powerful antivirus software is capable of finding and cleaning the local and network viruses. It defends all types of viruses, spyware attacks, worms, scammers etc. while keeping your network and PCs smooth and very secure. It is one of the security software for content specially made for cooperating mail servers, emails, web pages and so on.
K7 Internet Security
This software is the latest and more upgraded security suite with latest and fastest technology. It gives 100% detection of malware and threats-free day. It has the ability to scan and protect your mail from malware. The new parental control feature is there to ensure the safety of the child and identity. It works as a shield for your personal information, credit card information etc. Parents can easily monitor his internet activities of children and block unsuitable sites too. Download file can be easily controlled. It has easy upgrading system.
E-SCAN
This anti-virus and internet Security programmed is specially meant for offices and home users. It can easily identify spyware, various malware, easy access and completely protect the system from all types of threats. This program can remove or undo the damages of malware infection. Highly recommended and highly secured program for anti-virus.
Conclusion
Made in India antivirus programs are no less than outsider antiviruses. India has always been IT HUB where you can get all firm IT companies and the best serving products which are truly helpful.
The need of antivirus for PCs has been increased in a very short span of time as many cyber-crimes, hacker, scammer and other criminal activity have been taken place. Hence, the demand of such and the much better antivirus has been increased to protect personal identity, national or company's security and even for parents and children's security issues.