It feels like holding a golden brick. When you hold your iPhone. This Apple smartphone make you feel special. When you are using an iPhone, you take good care of it. But, do you take care of its software? The data you stored in your iPhone is secure from virus attacks? To prevent such unfortunate events like virus attacks, Malware programs, and spyware apps to destroy your data from your iPhone, you should install these antivirus apps for iPhone.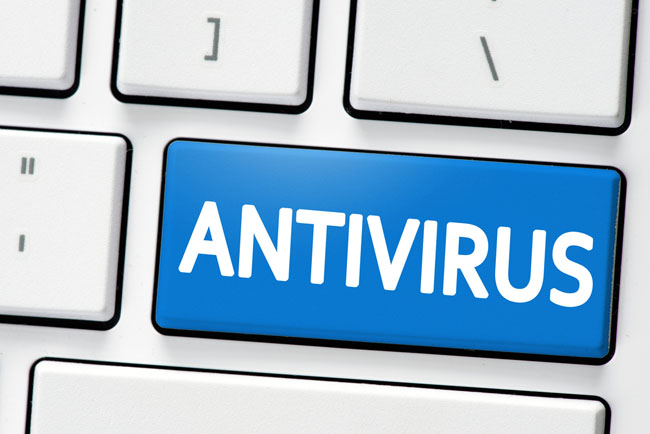 There are many antivirus apps available for iPhone in iTunes App Store also for Mac OS. The overload of iPhone Antivirus apps will leave you confused. We have tried some of the Antivirus apps for iPhone. Please check below to find the best antivirus apps for your iPhone.
Top 5 Antivirus Apps for iPhone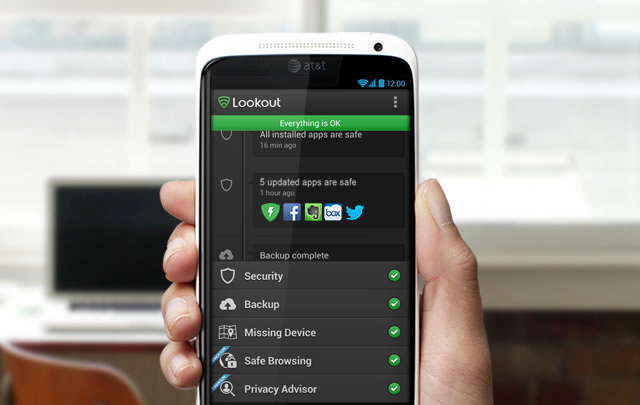 Lookout Mobile Security is a wonderful Antivirus app for iPhone. This app is not just an Antivirus app, but it takes backup of your important data. Also, if you lose your iPhone, then you can track and communicate with your iPhone. The app notifies you, if you connect to an unknown and a unsecured Wi-Fi network. You can find it on iTunes App Store for Free.
The Norton is a well-established brand in Computer Antivirus section. Now, they've launched this antivirus solution for Apple smartphones. The Norton Mobile Security is available on iTunes App Store for Free.
This Antivirus app is able to scan and remove harmful viruses from your iPhone. It comes with a unique feature, named as "Scream". With this feature, you can activate the emergency alarm which will start ringing, if it is stolen or lost. Another interesting feature I found in this app is that, you can place an Internet Call to the lost or stolen iPhone and track the location of the device. It is a wonderful feature to find stolen iPhone.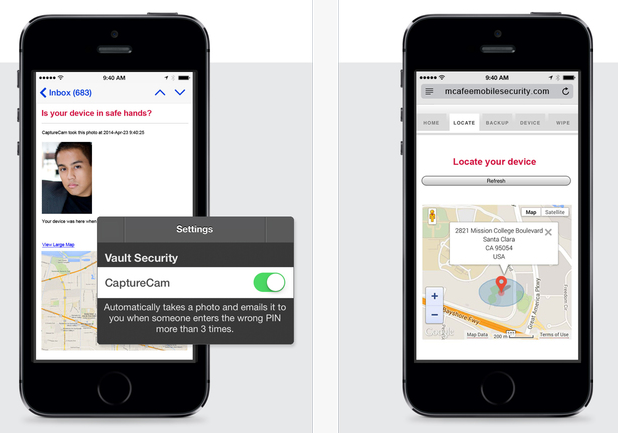 If you need powerful virus protection for your iPhone, then McAfee Mobile Security app for the iPhone is perfect. It has very simple UI which makes it easy to use. This Antivirus App for iPhone is able to keep your files secure, by allowing you to put a PIN on it. Also, it can back up and save all your data and contacts at your command and it can remotely delete the data if your smartphone is lost or stolen.
The McAfee Mobile Security app is available on iTunes App Store for Free.
When you are surfing on the internet, hackers might keep track and steal your online activity details, passwords, and other important data. So, it is recommended to use VPN services while surfing the internet. If you want a strong and secure VPN Service, which will make you anonymous while browsing and encrypts the data, so it can't be seen by anyone else, then Avast SecureLine VPN is always recommended.
Avast SecureLine VPN app makes your internet surfing safer, even when you are on connected to public Wi-Fi.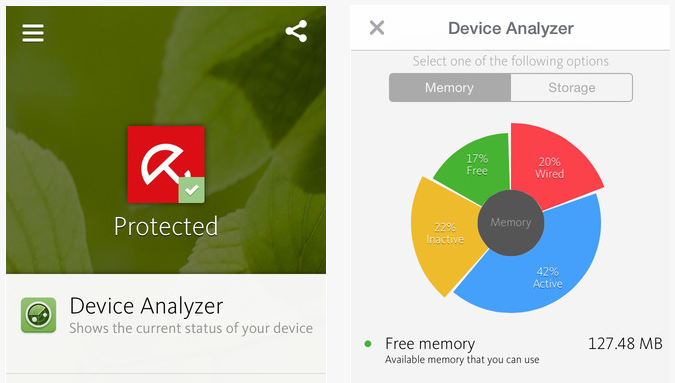 Avira Mobile Security app for iPhone comes with an interesting UI. You can make your personal identification profile and start using this app to protect your iPhone from Viruses. To start using this app, you need to sign up for Avira account. This app supports cloud data backup.
Just like "Scream" feature of Norton Security app, this app has its own alarm feature, named as "Yell". This feature has 5 different alarm voices
Read: Best 3 Free Antivirus Programs for 2016
Conclusion
When you are using your iPhone for making an important banking transaction, sharing important documents with your colleagues via email or doing any other important work, you need to maintain proper security to make sure, your data don't come in the eyes of the hackers. That's why, these top 5 antivirus apps for iPhone comes to the rescue. Make sure, you install any of the above iPhone antivirus apps and make your iPhone secure.