For years and years, CCleaner has been the standardized solution for cleaning your PC. It's been really cool too, not to mention the gradual upgrades of features. Even now, people do think of purchasing CCleaner if they are getting a Windows PC. We mean, for an OS like Windows that creates a lot of junk, CCleaner is no less than a savior. Recently, Piriform has added support for app-based data cleaning too. You can now easily get rid of browser junk and all.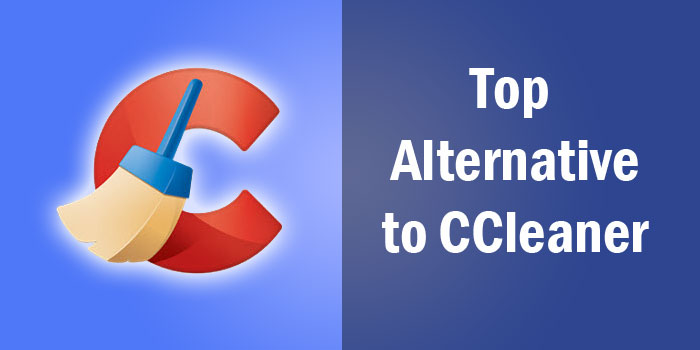 Nevertheless, the real question is whether CCleaner is enough for your needs. in our experience, there are at least some better choices. The last time we checked, many people had to stick onto CCleaner just because they could not find a viable alternative. In this article, we have created a list of the top 5 alternatives you can find for CCleaner. Obviously, they do the job of cleaning your PC and its various junk files. And, in most cases, you have other benefits like performance optimization.
So, are you ready to check out the awesome list of CCleaner alternatives?
If you are looking for a viable alternative for CCleaner, IObit Advanced SystemCare is the best choice. As you can guess from the name, the software isn't restricted to cleaning your Windows PCs. On the other hand, it can take care of your system in the aspects of performance and optimization. When compared to CCleaner, Advanced SystemCare has a bigger footprint, but that's quite reasonable too. As far as features go, this won't let you down.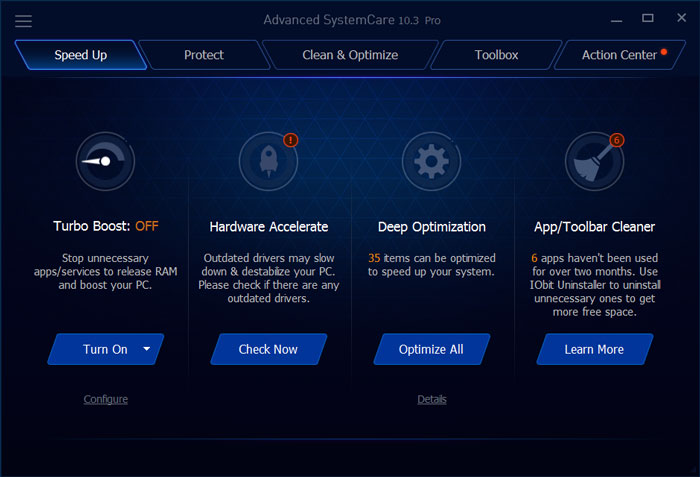 Apart from the option to clean junk files from different apps and the system, SystemCare lets you release RAM and other resources for boosting up performance. Similarly, in the pro version, you'd have an option to protect your system and data from various threats of adware and ad-targeting. Altogether, for someone who spends a reasonable amount of time online, IObit Advanced SystemCare would be more than a typical CCleaner alternative. You can always choose between free and paid versions.
IObit Advanced SystemCare is available for Windows PCs only and there are two versions IObit Advanced SystemCare PRO and IObit Advanced SystemCare Ultimate PRO.
Read More: IObit Advanced Systemcare 10 PRO vs Ultimate PRO
System Mechanic is not at all like CCleaner, per se. instead of being a simple cleaning software, it has been made for optimizing the total performance of your system. Available for all the available versions of Windows OS, you will find it as a blessing when it comes to performance upgrades. There are a bunch of things System Mechanic can do to your PC. For instance, it can help you remove bloatware and repair the several problems in the system.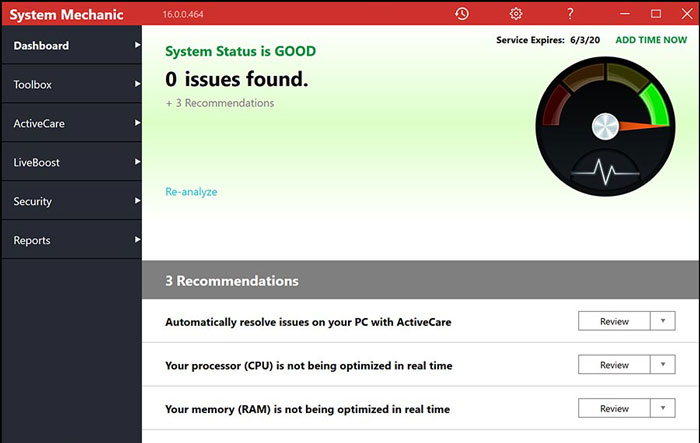 In other words, System Mechanic is the best choice if you are looking for an overall speed boost instead of simple storage space cleaning. The software also comes with a bunch of patented features for cleaning. For instance, there's Enhanced Registry Tuner for fixing the several registry-level issues in your Windows PC. All these can lead to better performance environments, not restricted to speed. Considering all these, this paid cleaning suite is just right for almost every PC user.
As said, you can find System Mechanic here for your Windows PC, running XP to Windows 10.
Do you need a typical CCleaner alternative that can help you deal with junk files and clean up disk space? In that case, you should check out BleachBit. It's an easy-to-use cleaning utility that's available for Linux, Mac OS and Windows. The best part about BleachBit is that it's not only free but also open-source. So, if you are expecting something awesome, there's a community to rely on. Being an open-source initiative, BleachBit is bringing a bunch of unseen features into the world of system optimization and cleaning.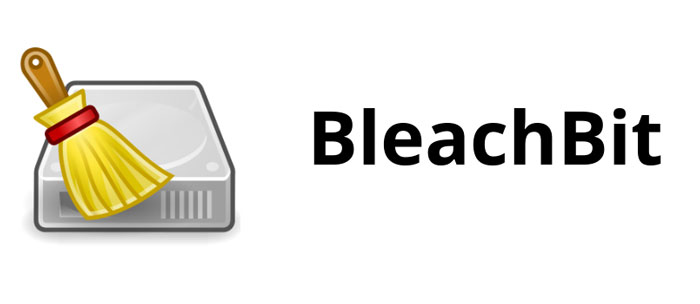 On top of all, you have an option to delete your personal information with ease, but in an irrecoverable way. That is, the tool can also help you to maintain your privacy apart from cleaning junk files. Unlike the so-called free cleaning software that you find on the web, BleachBit does not come with any adware or spyware. You can be sure of the fact that your data is safe even when it's being deleted. You also get the in-built shredding functionality. What's more, BleachBit can be run as a portable app as well.
BleachBit is a multiplatform solution that offers the same benefits on multiple devices.
Glary Utilities from Glarysoft is another name that pops up when we hear the term CCleaner alternative. It's so famous for the bunch of utilities for cleaning a Windows PC. A regularly updated tool, it offers a free and paid version as well. In fact, Glary Utilities is a package of cleaning tools you can otherwise find in different parts of the world wide web. So, in effect, you get a package that takes care of your system. It also comes with a bunch of options for boosting PC speed.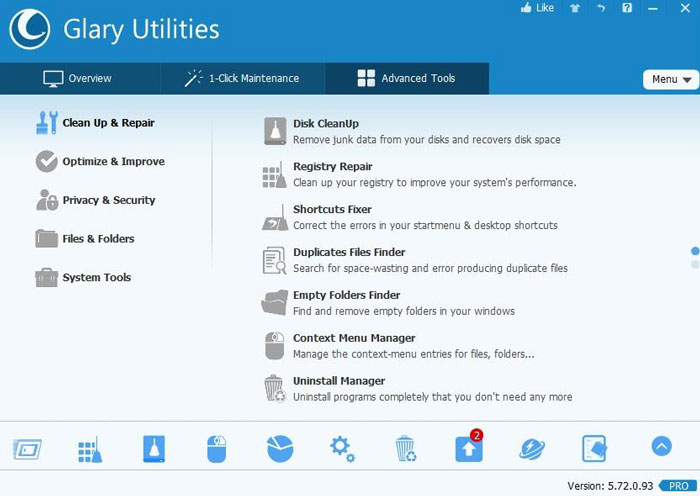 Despite having individual tools inside, using Glary Utilities is an easy task. In a single click, the program would take care of almost everything, including junk files and system crashes. From the performance point of view, it makes a lot of sense. The developers claim 800% boost of performance, but that's something on paper. At the least, you can rescue your slowing-down PC from further issues. If you don't mind getting bundleware, Glary Utilities is the perfect CCleaner alternative for sure.
Glary Utilities has been made for Microsoft Windows and supports almost all the versions.
Mac users out there, behold. CleanMyMac is a satisfying option if you want to save some more space from your MacBook out there. This simple program is quite effective in cleaning junk files from your system and thus setting up a free-space-friendly environment. When compared to the other programs for Mac, its scan option is quite deep. Chances are, it will find almost every file that's adding weight to the whole system. Of course, CleanMyMac boasts some other features too.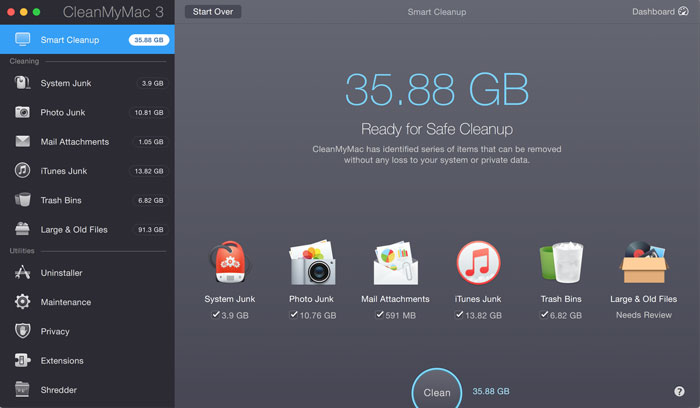 But, don't think that CleanMyMac 3 is just about cleaning junk files. In fact, it offers more options such as a regular maintenance and basic system health. In light of personal experience, we'd say that CleanMyMac is quite helpful in space-saving. We've been able to save several GBs of free space using the app. The process of using the program is simple enough. To say the least, you can clean junk files from iTunes with no idea of how it works. Isn't that cool?
Goes without saying, CleanMyMac is available for Mac only.
Wrapping Up
Not all these CCleaner alternatives are offering the same features. Some are made for performance boosting while others focus on saving up space and deleting junk files. The choice should be based on what you are looking for. For instance, if you need basic protection of privacy alongside speed boosting, we'd recommend going with Advanced SystemCare or CleanMyMac. Make sure you have the software that fulfils your needs.