After making almost every PC user afraid about losing their data, privacy, privileges, dark hands now turned towards Smartphones, in whose era we are now living. Quite ironically, Android — a result of Open Source initiative — seems to be the main prey of these malicious developers and hackers. It's pretty much clear that Android has an ultra-good and sophisticated core inside, but there might also be some least noticed or entirely unnoticed bugs. It is using these bugs that hackers and malicious hands manage to retrieve confidential information from you and to track you or just get the worst form out of your Smartphone. So, if you use internet on Smartphone, it's highly preferred to use a nice and effective antivirus app for your Android-powered Smartphone. In this post, we've got a list of top five Antivirus apps for Android which you can use for your smartphone.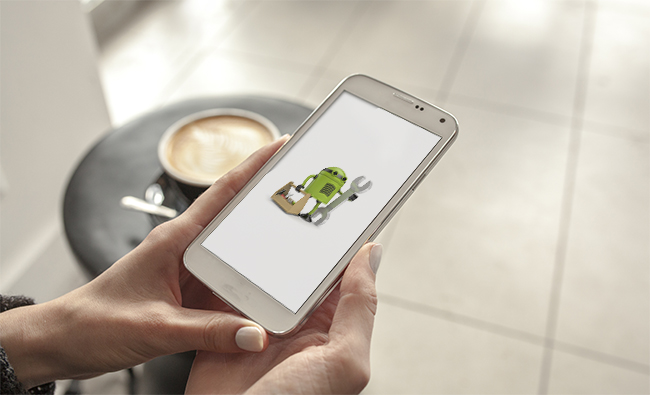 Here are the Antivirus Apps for Android
Kaspersky Internet Security
Kaspersky Internet Security for Android is a product from Kaspersky Lab, which is a renowned developer of a variety of antivirus solutions. What has to be noted here is that you get anti-theft protection along with standard features for fighting against malware, spyware, bugs, and Trojans etc. In the basic option, you get an antivirus scanner as well. Its notable features include real-time protection, cloud-enabled protection, anti-phishing protection in text messages, privacy protection. Yet another impressive feature is the Alarm feature, which helps you find your phone if it is near to you or so. The best part is that you can manage all these factors from a unified control dashboard.
AVG Antivirus PRO Android Security
AVG Antivirus PRO Android Security is the premium version of AVG Android Antivirus and it comes with a number of productive features from the security point of view. You may get a free version, but you'd have to make some compromises. Talking of the standard features of AVG Antivirus PRO Android Security, you have scan options available for apps, settings, files, calls, SMS etc., remote wiping and locking options, monitoring options for battery & storage, etc. in addition, you get task-killing. Also, the exclusive features of the premium app include app locking, app backup, camera trap, device lock, etc. According to customers, AVG Antivirus PRO Android Security is offering a sustainable security environment for the Android Smartphone.
Avast Mobile Security & Antivirus
Despite the in-app purchases offered, Avast Mobile Security & Antivirus is a good, free to use and one of the best antivirus your Android Smartphone, and it's widely used by many users around the globe. You're assured of the basic options such as the scanning and removal of malicious content such as malware or Trojan. As we move on to the core of the antivirus solution, we can find options for app management, app locking, firewall (if you've rooted your device). The best part is that Avast Mobile Security & Antivirus is widely recommended by a lot of experts in the world of Android.
Bitdefender Mobile Security & Antivirus
Bitdefender Mobile Security & Antivirus, as its name says, is one of the best all-in-one security-based antivirus apps for Android. Being a product from Bitdefender, the integrity of algorithms or performance standards need not to be questioned, at any case. Nevertheless, combined by an impressively minimal User Interface, you get a set of superb features. Major features of Bitdefender Mobile Security & Antivirus are malware scanner, web security, privacy advisor that scans the apps you've installed, app locking, WearON. There's an option for in-app purchases if you want.
Lookout Security & Antivirus
Lookout Security & Antivirus can be yet another good option when you like to have a complete security solution that reaches all aspects of your Android Smartphone. It's been listed 'best' by a variety of top-notch sources and you get a secure Smartphone usage as well. Once installed, Lookout Security & Antivirus can bring you features such as basic antivirus and security, find my phone feature, backup and download options for your data. If you go with premium, it is possible to get advanced options like data wipe and safe browsing.
The Verdict
So, we have listed top five Android antivirus apps you can use for bringing top-notch security for your device. It is up to you to choose the most appropriate one. For instance, if you need advanced options for data wipe and remote control of the device, you should choose the one. At any case, it is more or less necessary to get one in your device.