You should probably be having an idea about computer viruses! The technical term is Malware, but most people call these things as virus. So, for the sake of simplicity, we will call them viruses. Viruses are basically malicious programs that have negative impact on your system and resources. Some viruses slow down your computer while some others are meant for data stealth. Depending on the type of virus that has infected your computer, the impacts too vary. So, in short, it is more or less necessary to keep your computers without viruses.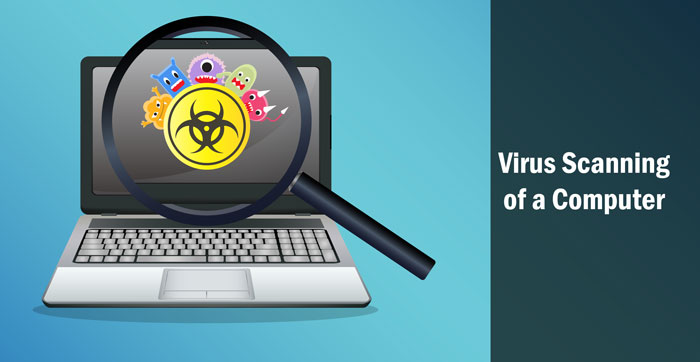 Despite these, you may be confused whether you need to scan your computer regularly for viruses. In this article, we will discuss different aspects of virus scanning and why it's essential for your computer security.
What's Virus Scanning?
So, you have a clear idea about what's a computer virus, right? As you know, different tools can be used for scanning your computer for viruses. The most popular method is to get a power-packed antivirus security suite, such as Kaspersky Total Security or Bitdefender Total Security. Such tools come with strong algorithms and associated capabilities for virus scans.
That is, each and every memory part of your computer can be scanned for finding serious threats, such as viruses, rootkits, Trojan horse, ransomware, spyware, adware etc. It means that you can get rid of almost all types of malware stuff from devices. A plus point here is that you get additional features such as web security and others.
An alternative method you can opt in for is a dedicated anti-malware program. Malwarebytes Anti-Malware is one of such tools and you can count on that to get the best performance. There are times when the popular antivirus suites cannot detect the presence of certain types of malware. At such instances, you can count on these dedicated tools.
Deep into Virus Scanning
In case if you do not know, there are two types of virus scanning methods available — Quick Scan and Full Scan.
Quick Scan: This is the fastest method virus scanning you'll find in all antivirus programs. A disadvantage is that it compromises security in different aspects. In Quick Scan, only a few sections of your PC will be scanned. The areas are commonly used by hackers and other developers for storing the virus files. Depending on the common trends, Quick Scan is done.

Full Scan:

As you can guess, this is for the complete scanning of your computer storage memory. Each and every file that you have stored will be subjected to Full Scan. Due to this, full scan requires more time, and it depends upon the total size of stored data. If you have TBs of data stored in, it may take more than a few hours for the Full Scan to complete.
It's up to you to choose the scanning method, depending on the level of security. In addition, there is drive-specific scans for removable media and related stuff.
Why You Need to Scan?
Now, let's count the reasons that make you scan your computer regularly for virus.
You Can't Find a Comuter Virus with Naked Eye
The first point is that you cannot find the presence of computer virus through naked eye. Of course, you may see some of the symptoms but there's nothing like absolute detection. However, using a thorough scanning of computer and files, you can get to know the presence of malware if any. And, if we are talking about not-so-common malware, it's impossible to detect them without scanning.
Impacts Aren't Visible Until You're in Deep Trouble
Next up, we have the element of impacts and symptoms of virus attacks. In case if you did not know, most viruses do not show the impacts until they have achieved the target. It means that until your PC is completely out of your control, you won't know the presence of viruses or malware. However, thanks to up-to-date virus definitions and all, Virus Scan gets you out of this trouble — quite easily.
You can use Automated Scanning — Manual Scanning Isn't Necessary
By the way, if you are thinking about the efforts you need to put in for scanning, you are wrong. In most of security suites you come across, there is an option for automated virus scans. If you don't get time to perform scans, you can tell the system to perform scans at given intervals — say, once a week or once a month. But, make sure that you set this option. This is a sure-to-have feature in antivirus programs like Kaspersky, Bitdefender or Norton. That having said, you may use manual virus scans as a reassurance method to find viruses in the computer.
This is the same when it comes to the case of removable media as well. A scan is essential when you plug in USBs or other removable media from not-so-trusted sources.
Last but not least, virus scanning does not want you to stop other activities. You may be watching a movie or browsing the Internet, but virus-scanning works seamlessly if you have bought one of the best antivirus solutions out there.
Summing Up Things
Now, you should have an idea how important virus scanning is for your computer. This way, you can get to know presence of malware if there is any. So, you need to make sure that you have an effective tool — quite easily, an antivirus program — to protect you from the threats of malware.