It's been a while since we have been seeing the name ESET! Some of you might have also seen a banner that said the system is protected by ESET Antivirus. It's an acceptable fact that ESET faced a crisis in terms of popularity for a while but we should also accept the fact that ESET has a bunch of features that make sense for the current scenario of your online and offline life.
As of now, ESET has a wider range of security products that aim to provide top-level options of protection for different devices and different platforms such as Windows, Macintosh, Android and Linux. In this ESET Review, we take a deeper look onto the various products marketed by ESET and how good they are from a common user's point of view.
ESET Coupon Codes
ESET Discount Coupon Pricing
Home security range of ESET Antivirus is available for platforms such as Windows, Macintosh, Android and Linux. The features vary depending on the platform, but the solutions are worthy for what they offer. Now, we will have a brief overview of the different ESET products and their pricing plans.
ESET NOD32 Antivirus is the basic version of antivirus you would get from ESET, offering trustworthy protection from a lot of common digital threats out there. You get powerful layer of protection against viruses, malware and spyware and anti-phishing protection is also included in the package. This is useful for the typical computer user, who faces a lot of troubles every day. ESET NOD32 Antivirus is available for $19 per single license. If you think the amount is high, you can seek the help of ESET coupon codes to find some relief. By the way, if you wanted to protect your Linux with the antivirus, you can the Linux-only version of ESET NOD32 Antivirus, offering antispyware and antivirus protection.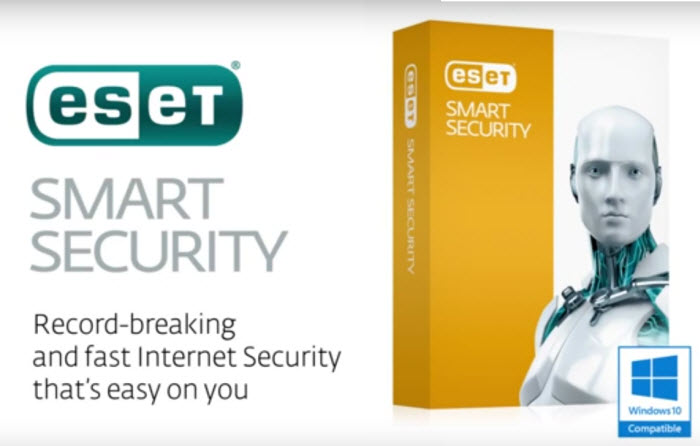 Along with the all-the-round protection for your computers, ESET Smart Security is supposed to get you safe from an extreme variety of online threats as well. If we take a list of available features, we need to add standard features like antivirus, antispyware and antitheft, which were seen in the previous package as well. However, along with these, it is possible to have personal firewall, anti-spam, special protection for banking and payment, parental control, exploit blocker and advanced memory scanner. Priced a bit higher, the package is available for $29 for license; ESET promo codes are compatible with this package as well.
ESET Cyber Security Pro for Mac
As you would have guessed from the name, it's an internet security suite you can get for your Macintosh device. The version consists of Mac-oriented features, both online and offline. For instance, you get standardized protection that you'll find in almost all antivirus tools. There's protection against viruses, spyware, phishing and social media threats. Other options include cloud-powered scanning, parental control etc. Quite surprisingly, this is priced at $39.99/user.
ESET Mobile Security for Android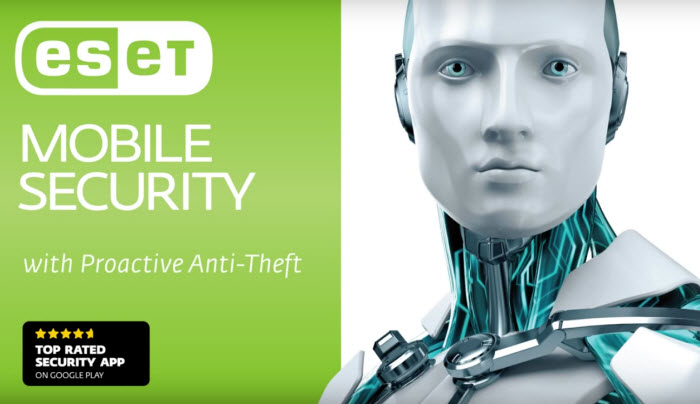 In case if you wanted to extend the protection to your Android device, ESET Mobile Security for Android will be there to help. Most popular feature of this package are antivirus and anti-phishing protection, proactive anti-theft to make sure you get back your device and the SMS and Call Filter. When you go to the premium package, features like low battery alert, anti-phishing and location tracking are also added to the list. Altogether, it's a worth-buying package.
There are several other packages available from ESET; but, most of them are seemingly simple but quite useful. If we take the case of Android, for instance, we have Parental Control for Android, which is quite noted for the usability as a parent.
ESET — Let's Take an Overview
If we are to trace the roots of ESET, we need to go back to 1992, when it was founded in Slovakia. In the years that'd come, ESET had established itself as a trusted provider of antivirus solutions. As we had mentioned earlier, different set of programs are offered by the firm, for different platforms and different sectors — for instance, home and business. Even when other competitors came and went, ESET stood as a worthy competitor. As we said, for a home-based user, ESET has several options.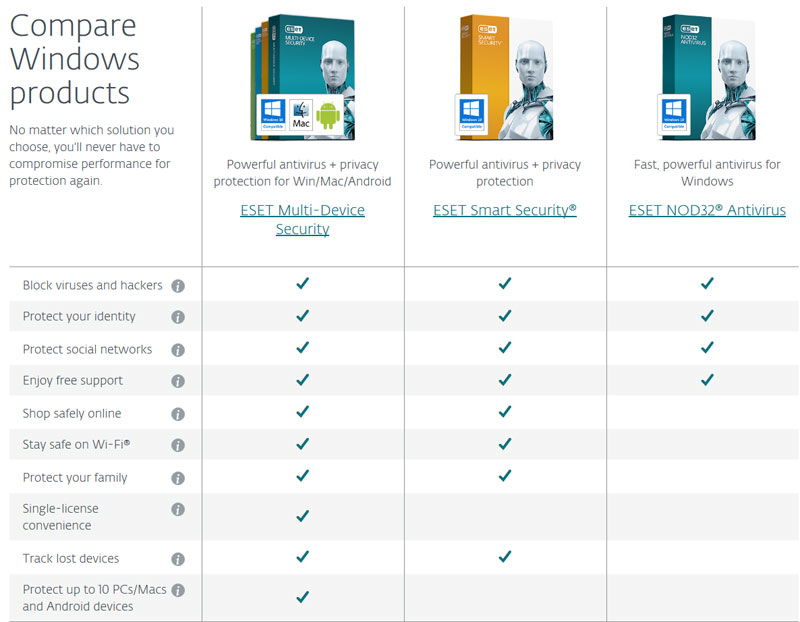 ESET NOD32 Antivirus is meant to protect the device from standard offline threats such as viruses, malware and a lot of spyware. Also, you get phishing protection so as to be safe on web. Since ESET has integrated cloud-based scan in the package, you get a comprehensive protective suite for your PC or Linux.
ESET Smart Security is for those who seek protection from online threats. Along with antivirus and antispyware type of protection, you get anti-phishing and anti-spam capabilities. Enhanced protection for banking and transactions, its anti-theft options and the personal firewall are the notable features, indeed.
ESET Cyber Security Pro is the Mac counterpart of the aforementioned tool. In this plan, features are advanced, such as anti-theft, parental control, anti-spam etc. Also, in the premium package, you get options such as personal firewall and presentation mode.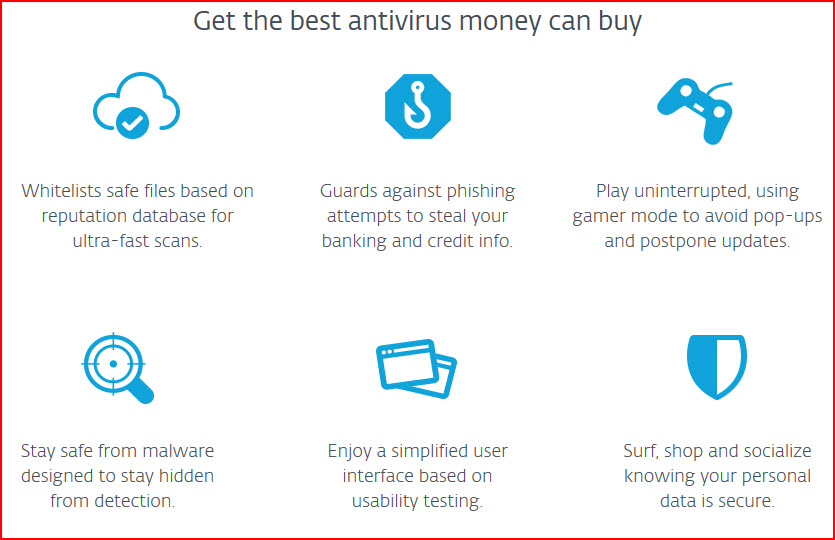 Noteworthy Features of ESET Antivirus
Cloud-based Scanning is quite useful when the effective scanning is a requirement. The virus databases will be regularly updated, using the web-based interface and the best protection is ensured. Thanks to the AI, by the way.
Small System Footprint is a characteristic of all the packages you get from ESET Antivirus. Despite the superb level of protection you get, the system resource requirement is way too high. The Antivirus or Smart Security does not consume much space; nor does it eat RAM while running.
ESET Antivirus Products are Extremely Affordable. As if that is not enough, you've an option to make use of ESET Antivirus Coupons. All in all, in the end, you will have to pay less for the features you get.
Pros of ESET
Affordable pricing plans
Least Resource Consumption
Effective Scanning
Availability of ESET Discount Coupons
Cons of ESET
Limited to Internet Security; no further plans
The Final Decision on ESET
Considering what we have said earlier, ESET is one of the most affordable antivirus packages you get. Its products do support different platforms and devices, giving you the same level of protection in your Smartphone, laptop and few other places as well. Of course, its features such as the light foot print and the affordable pricing plans are going to be quite attractive. In short, it's worth going for. Feel free to check our deals for Bitdefender, Kaspersky, Norton and full list of other deals specifically for various antivirus.