There are many names to count in when we need an effective antivirus! Some of such solutions keep their promises, whereas some are good just in terms of boasting only. Nevertheless, if we take the case of antivirus solutions that do make sense when it comes to protecting a PC in the best manner, Bitdefender and Norton are two names you should never miss! Both the software's features are so compelling that people get confused if they are told to pick one from this duo.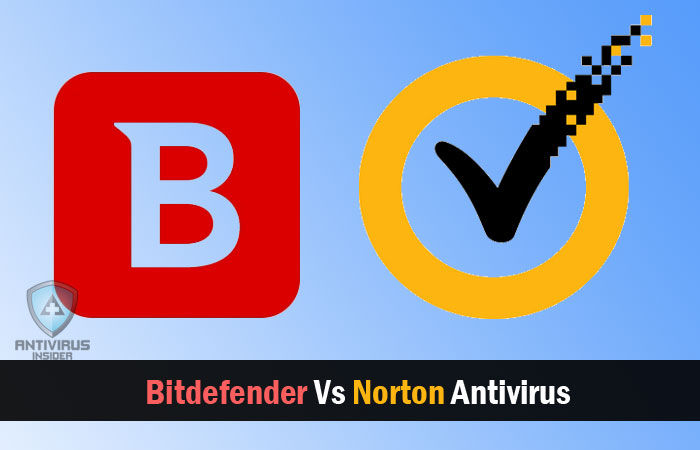 In this post, we shall have an in-depth comparison of Bitdefender and Norton, based on factors like pricing, usability, availability of features etc. In the end, even though you may not get an easy-to-pick answer (that, one tool is better than the other), you can know the most appropriate package for 'your' requirement.
About Bitdefender and Norton Antivirus
Hailing from Romania, Bitdefender has established itself as a popular name when it comes to protecting devices that do run on different platforms. Founded in 2001, the company has more than 15 years' experience and expertise, and you can count on Bitdefender's algorithms used for detecting malicious stuff. As of now, Bitdefender has a bigger set of security suites in its inventory and claims to power more than 500 million devices. Quite lately, Bitdefender made an impressive expansion from the typical antivirus scenario. It now offers protection suites for Internet of Things, via its Bitdefender BOX Package.
Norton is from Symantec Corporation, which is a well-trusted and experienced developer of security suites from very early times. Initial release of Norton Antivirus was back in 1991, and since then, Norton has been used by both home users and professionals to protect different devices from threats. Of course, in the course of time, Norton has made its inventory wider and now we can find different sets of security packages, including the standard security and web security ones. Recently, though, Norton has made a kind of comeback, by introducing an easier UI and a set of sense-making features.
Plans & Pricing — Bitdefender vs Norton
As we mentioned earlier, Bitdefender is offering different packages for different devices, and the list is too big to be catalogued in this article. So, to get you an idea, we will take a look on the different packages available for Windows PC devices. Bitdefender has three antivirus versions for Home Windows users — Antivirus Plus, Internet Security and Total Security. Bitdefender Antivirus Plus is the version that offers standard protection from common threats such as spyware, malware and viruses and costs $38.97 per year for the 3-PC license. When you need enhanced protection from web-based threats such as data theft, privacy issues and spam, you can go with Bitdefender Internet Security and it is priced at $51.97 per year. Bitdefender Total Security, along with protection from online and offline threats, combines some performance oriented features such as file encryption and system speedup. You can have this pack if you can pay $58.47 per year. Check here pricing of all Bitdefender versions and you will get up to 75% discount on it.
Norton Security too has three different versions to offer, not only for Windows but also for other platforms such as Macintosh, iOS and Android — Standard, Deluxe and Premium. This classification is done by the number of antivirus installations you can make and the allocation of features. If you decide to move on with Norton Security Standard, it wants you to pay $39.99 per year and gives anti-virus protection, identity protection and 100% guarantee from the company. When you want to cover multiple devices in single package and have web portal-based options, the best is to go with Norton Security Deluxe, which costs $49.99 per year. On the other hand, Norton Security Premium is said to give best protection and features such as family protection, 25GB of cloud backup storage and automated backup. This costs you $59.99 per year. Check here pricing of all Norton versions and you will get up to 50% discount on it.
Device Coverage — Norton vs Bitdefender
In this aspect, Bitdefender might disappoint you! if we take the case of Norton Antivirus, it can be seen that all of its security packages are available for Windows, Mac, Android and iOS. That is, you are going to have streamlined level of protection in all your platforms. However, in Bitdefender, mobile security suite is available for Android only. So, in case if you were looking for multi-device support, you have to go with Norton.
Performance & Impact on Speed
In the Norton vs Bitdefender duo, we have to take a decision based on this aspect! Thanks to the use of Bitdefender Photon — a brand-new technology for minimizing resource consumption —, Bitdefender antivirus solutions perform quite well when it comes to detecting and removing malicious stuff. When combined with the best algorithms, you'd get the best performance in terms of scanning and all. In addition, Bitdefender also provides some cool options for automated protection. In Norton security suites, however, resource consumption is comparatively higher. Not only that, performance is not up to the mark, either. So, if we are to compare the security package with Bitdefender, you have the best scene in Bitdefender — no doubt on that.
Protection Level and Features
There is a tie between Bitdefender and Norton when we consider the effectiveness of detecting and removing lots of malicious stuff. According to the tests conducted by AV-Test, both Bitdefender and Norton are performing well as we consider the case of performance, usability and protection. Well, to be frank, you cannot make a decision based on this factor.
Check this video:
On the other hand, when it comes to the case of features, Bitdefender leads a bit! We don't mean to say that Norton lacks features. However, what makes Bitdefender different is the fact that the antivirus solution has some practically good features. For instance, the file encryption feature and the autopilot features are quite good when seen from a common user's point of view. So, there's a win in this Bitdefender vs Norton war.
The Bottom Line
When comparing Bitdefender and Norton in these aspects, there are several instances where there's a tie. If we take the case of pricing and protection level, for example, Bitdefender and Norton make a tie. However, when you need a bit of extra performance and practically-useful features, it's better to go for Bitdefender. Although Bitdefender lacks security suites for iOS, it can give streamlined protection for even your IoT devices.  We think it's great altogether.