In one of our previous articles, we had told you about Ransomware and effective ways to prevent it. Considered as one of today's serious threats, an effective ransomware can cost you a lot of money or sensitive data. So, if you store something important in your PC, it becomes essential to have dedicated protection against ransomware.
About Ransomware Malware
The way most ransomware tools work is very simple. If infected, a ransomware malware can encrypt the files you have stored in your PC. You will need to pay the hacker a particular amount to retrieve access to the encrypted information. Or, a ransomware will lock down your PC during startup. Without paying the demanded ransom, you won't be able to access your computer. Also, some ransomware blocks certain apps, for unblocking which you need a key from hacker. In such cases, you will see the Ransomware window when you boot up your PC.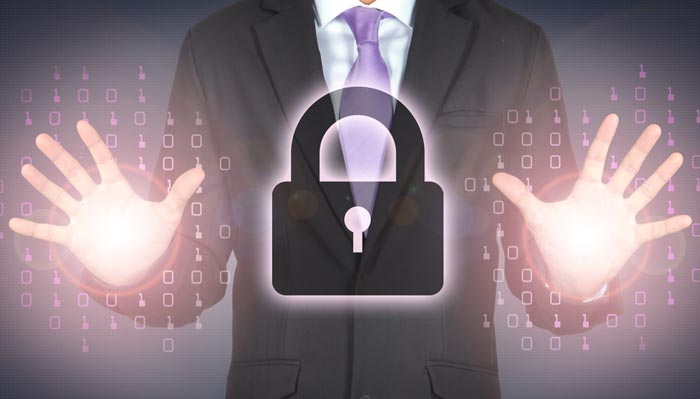 It's a fact that today's ransomware are quite effective and malicious. Once they have infected your computer, there's no way to retrieve your data — without paying the ransom that has been demanded. Thus, it always makes sense to ensure dedicated anti-ransomware protection.
Thankfully, though, Bitdefender Antivirus Suites come with an in-built anti-ransomware protection module. In case if you don't know how to use it, we are to help. Today, in this article, we will tell you some ways to use Bitdefender 2016 Ransomware Protection effectively. We have used Bitdefender Total Security 2016 for the demonstration.
Launching & Enabling Ransomware Protection in Bitdefender
As we said, Ransomware Protection is an in-built module of Bitdefender Total Security and other antivirus suites. By default, the protection will be active, but it's always good to double-check it. To do that, you've to open Bitdefender Total Security Dashboard and click on the Modules icon.
On the right-bottom part of the window, you can see a tab named Ransomware Protection. You have to click on text to launch the module window of Bitdefender Ransomware Protection.
Here, make sure that the Module Status is ON. If it is not turned on, make sure that you tick the button. So, you have successfully enabled Ransomware Protection in your PC.
Enable Boot Time Protection
Boot Time Protection is an advanced technology included in Ransomware Protection Module of Bitdefender Security Suites. There are some critical areas in your PCs that are likely to be infected by ransomware malware. Thanks to the Boot time protection of Bitdefender, these areas are thoroughly scanned before every booting-up of your PC. Using this way, you can make sure that the important areas of your system is safest.
In addition to that, Bitdefender's Boot time protection offers extra care for certain folders. By default, folders such as Documents, Pictures and Cloud Storage Folders are protected by the tool. In the third category, folders of Dropbox, Google Drive, Box and OneDrive are protected with top-notch measures. It needs to be noted that both the user and public folders are secured by the tool. To enable this, you have to open the Ransomware Protection module window, as we did in the previous section.
There, you have to tick Protection at boot to enable Boot time protection. Right after the tick, you get the protection offered by the tool. However, here is another feature too. In addition to the commonly-selected folders, you can add your own folders that need special care. To do that, you need to click on the 'Add' button. From the window, you've to select the to-be-protected folders.
So, now, you have enabled Boot time protection for the default folders and custom user-folders too.
Manage Trusted Applications
Out of the many apps you have installed in your PC, some may seem suspicious while others are trusted. If you are sure that some apps are not malicious, you can add those apps to the Trusted Applications List. To add a particular application to Trusted Application list, follow the steps given below.
Open Bitdefender Total Security dashboard
You can find a link named 'Trusted applications' under Ransomware Protection module of security suite.
Open that link to find the Trusted Applications window.
In the window, click the 'Add' button
Select the applications you need to include in the trusted list.
Now, you have added that application to the trusted list. From now own, it won't be treated as suspicious. However, if you find out that the app isn't safe, you can always go back and remove the app.
Manage Blocked Applications
In some cases, the ransomware tool may mistake innocent apps for malicious ones. Such apps are blocked instantly, even though you may need them. To re-allow those apps, you have to exempt them from the list . To do that, you need to follow the given steps.
From the module, click on 'Blocked applications'
In the window, you can see the list of apps that have been blocked. (In my case there is no app)
Now, select the application you need to re-allow
Click 'Allow' to get back access.
So, you have successfully unblocked certain apps from being blocked by Bitdefender Ransomware Protection. You'd be able to certain apps to the blocked list, as a precaution. To do that, you need to click on 'Add' button.
Summing Up
So, we have told you how you can use Bitdefender Ransomware Protection effectively to protect your data from the various ransomware threats. Don't forget to check our Bitdefender coupon deals with 50% discount here.