Not everyone wants to compromise performance for the sake of security. That's the same reason why many people refuse to install and maintain antivirus programs, even when they are well aware of the various kinds of digital threats. While we know it's an extremely dangerous act, we cannot blame those who don't install antivirus suites due to the fear of PC slow-down. Because, the last time we checked, antivirus apps had huge impact on PC slow-downs when compared to other factors. There were even situations where system startup used to get delayed for minutes. So, getting rid of the antivirus program was a necessary evil for those who needed top-notch performance. Obviously, removal of antivirus had expected results too.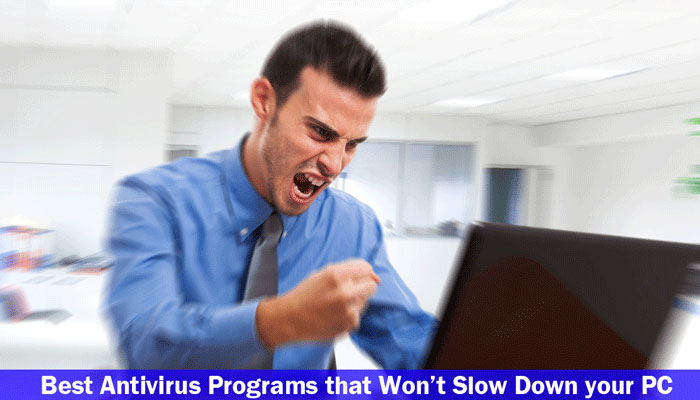 This has been the status quo for years and antivirus software developers have been seeking solution for this issue. It should be noted that many of those developers have been successful too. In the past decade, we've seen the rise of many antivirus programs that claimed to consume less resources and thus get rid of all those slow-down issues. Of course, not all of them were true to those words. Nevertheless, there have been some effective antivirus programs that enhanced performance. In this article, we have created a list of the best 3 antivirus programs that won't slow down your PC. It's not like these programs won't have any impact on the system. However, the negative impact has been minimized so well.
The reason we limited the list to three products was for being sure. That is, if you happen to have any of the three programs, you possibly don't want to worry about slow-down issues in your Windows PC. Shall we get into the list, then?
The basic and most affordable product in the premium antivirus software range from Bitdefender, this suite offers you complete protection from major digital threats. Bitdefender Antivirus Plus 2018 is supposed to be rich in terms of features, especially when compared to its competitors. For those who are still confused, you can trust Bitdefender when it comes to malware detection and removal engines, and there are many tests to prove the same. In addition to the unique architecture, Bitdefender has included currently-relevant set of features too, such as Anti-ransomware protection, Anti-Phishing and Anti-Fraud. As you just saw, you do get some web-based protection features as well.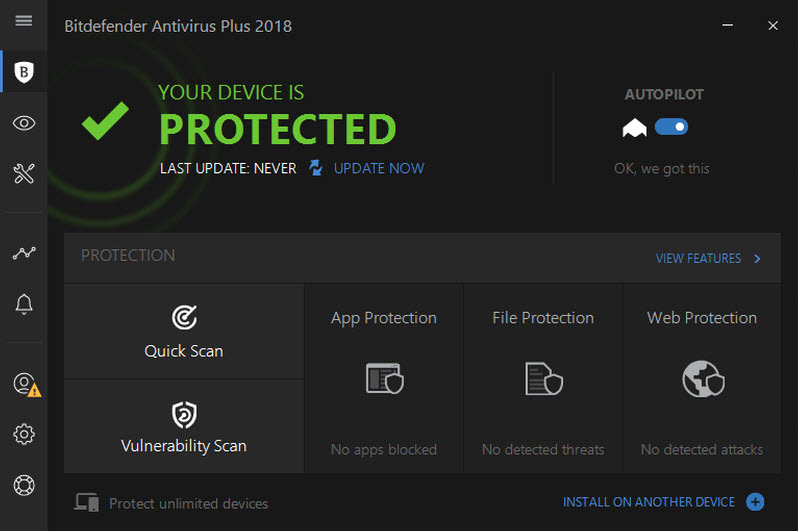 As far as performance is concerned, Bitdefender uses different technologies simultaneously for reducing PC slow-down issues. Bitdefender Photon reduces the impact of antivirus engine on system performance while Bitdefender Autopilot takes the right security decisions according to the current performance scenarios. All these features work with the help of Cloud Integration, meaning that powerful AI-based algorithms are used for performance optimization. Last but not least, Bitdefender Antivirus Plus 2018 offers a Battery Mode too, which you can use at the worst times. In addition to basic offline protection and performance, you also get a bunch of privacy-friendly features like File Shredder, Password Manager, Online Protection etc.
As the name denotes, it's the basic version of antivirus protection you receive from Norton. According to the many renowned tests and reviews, Norton AntiVirus Basic is noted for its silent operation and minimal level of impact on system resources. With this package, you're getting single-PC protection. You can install it in a Windows PC and protect it from various kinds of malware, including viruses, ransomware, spyware and many online threats that are considered major. There is also a bunch of online privacy-protection features included in Norton AntiVirus Basic, such as anti-phishing and anti-fraud. It's sometimes a matter of wonder how this developer is offering these much features for an affordable price like this.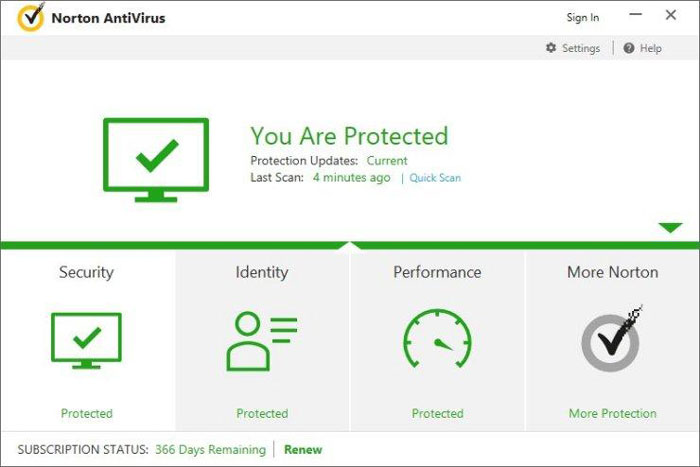 Norton AntiVirus Basic is powered by a real-time threat monitoring system, and that's something impressive for a home-based antivirus like this. For those who don't know, Norton is a trusted name when it comes to the world of digital security. There's also a civilian-based intelligence network that's used for finding threats and patching them instantly. All these happen without actually requiring a lot of resources from the user PC. In terms of test results too, the usability and performance aspects of Norton AntiVirus Basic are way better than other leaders in antivirus world. The best part is that you won't see any in-app advertisements from the company even when you're using the basic version.
One of the most popular and widely used antivirus programs in the world, a unique point of Panda Antivirus Pro is the incredibly awesome performance. We must say, by spending even the half of actual pricing, you'd have a license of this security suite – and not much of compromises are made in terms of features. When compared to other security suites that you get for the price, Panda Antivirus Pro is offering a lot of options, such as web security, Wi-Fi Protection, Anti-Fraud, Anti-Phishing etc. We really felt that background engine of Panda Antivirus Pro is something superb and works seamlessly, for that matter. However, what needs to be noted is the fact that you needn't worry about performance lost.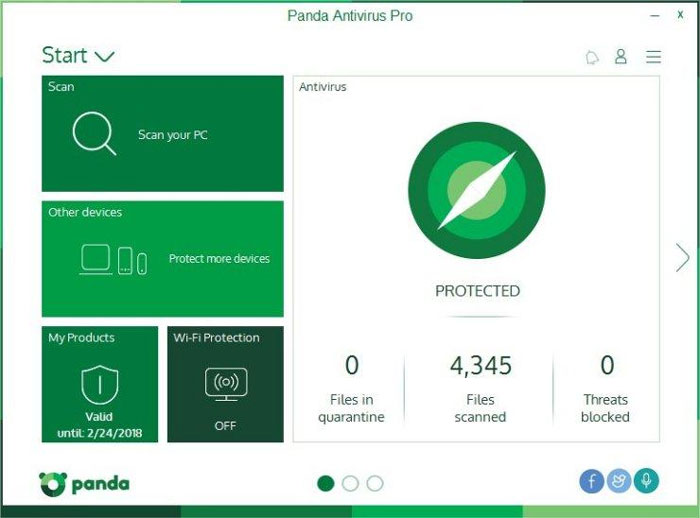 First of all, you can see an amazing User Interface in almost every part of Panda Antivirus Pro. Even for utter newbies, the antivirus is cool to use. Thanks to the modular structure, you can enable the features you need and leave the rest as they are. This is a multi-device package and it is compatible with platforms such as PC, Mac, Android Smartphones and tablets. When it comes to Android and iOS versions, you get some additional features like anti-theft and device optimization. In those devices as well, you needn't worry about slowing-down issues. Altogether, you can count on Panda Antivirus Pro when you need an impressive, affordable & performance-friendly antivirus protection.
Also Read:
Wrapping Up
Concluding, you can without doubt go for any of the three antivirus programs, and they won't slow down a PC in any manner. We have used these programs personally and the protection features have been no less than amazing, either. In light of all these, we are confident to recommend this list to almost every user out there.