In one of our previous articles, we had told you how to disable Automatic Renewal in Bitdefender. As we had told you, it's not really a good thing. The main reason is that you don't have the freedom to think twice about the renewal. By the way, if you are planning to renew manually, you can get lower rates as well as promotional offers if any. And, trust as when we say that — it's pretty easy to Renew Bitdefender Subscription manually.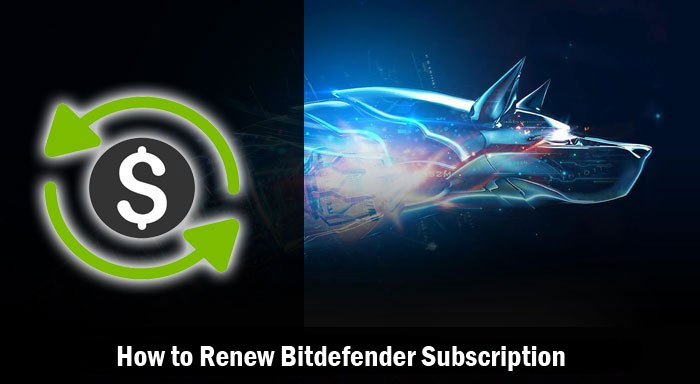 In this article, we will share the different ways on how to renew your Bitdefender subscription and thus stay updated with Bitdefender Protection technologies.
Method #1 — If You Have Bought the Product from Bitdefender Website
If you purchased Bitdefender Antivirus from the official website, you can follow this method. Bitdefender is using Avangate for processing payments and orders. Before you proceed, be sure that you haven't enabled Auto Renewal in the package. If that's the case, get ready to follow these methods:
Step 1:
First of all, go to this Link to open the 'My Accounts' area of Bitdefender products.
Given that you haven't created an account earlier; you have to sign up in this page. To do that, you have to provide email ID you have used during purchase or the Order No. Both these details can be found in the Product Email you've received.
Click here to open the billing panel and create an account there. You can enter your order number which you have already in purchase email or simply your email address.
Provide any of those and hit 'Submit'
Step 2:
Once you enter the order number or email address which was used during purchase, you will get an email to create login password. Once you done with that you will see your purchased products as shown in the image below.
Step 3:
Once you are logged into the Dashboard of Bitdefender, you have to go to the 'My Products' tab.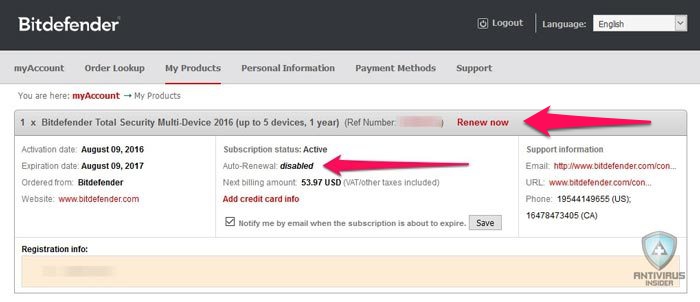 There you can see an option to Renew the Bitdefender Security product subscription. (I have't tick to renew it during the purchase. So mine is already disabled.) Follow the further steps to complete payment and finish the renewal process.
That's how you renew your Bitdefender product if you had purchased from the official Bitdefender website.
Method #2 — If You Have Purchased from Resellers
Chances are that you have purchased your Bitdefender Security Product from authorized resellers. In that case, you would have received a Subscription code. Don't worry, the renewal process is equally simple here. You just have to follow those steps given below. Alternatively, if you don't want to use the first method for some reason, you can prefer this. It's a fact that some people don't like the processes involved in the first method.
Step 1:
Make sure that you have the Bitdefender Subscription code with you. You can get this code from the order email you got from the reseller. Alternatively, you can log onto Bitdefender Central account to have the subscription code. This code is what validates your Bitdefender license.

Step 2:
Now, go to www.bitdefender.com/renewal. This is the official Bitdefender page for renewing the license after which one is expired. So, you will be asked to provide the current subscription code in the page. Paste the code there and hit 'Validate License' button to move on.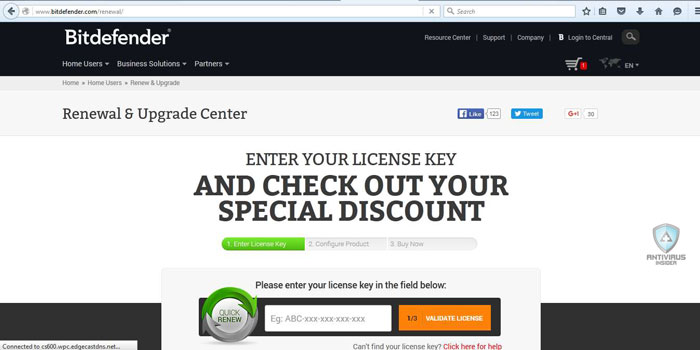 Step 3:
Now, you will be lead to the product configuration page. Here, you can decide the product you want to purchase, duration and the number of maximum devices. On the right side of the page, you can see the amount you need to pay. Once you have provided all these information, you can click on the 'Buy Now' button.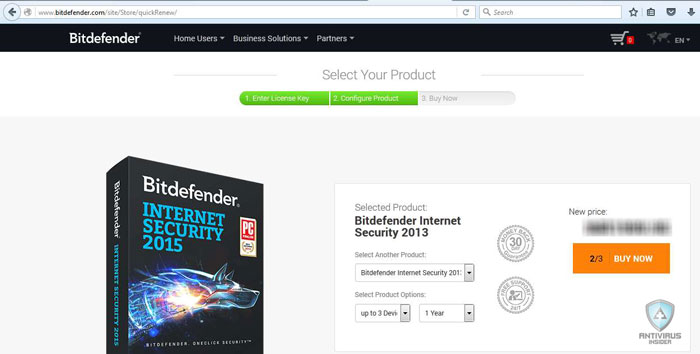 Step 4:
In a few seconds, you can see the Payment and Confirmation page of Bitdefender. In the first page, you can see the list of products you are going to renew. In case if you are interested, you can include some extra features such as System Repair or Auto Renewal. You also have an option to apply a discount coupon and thus save some money.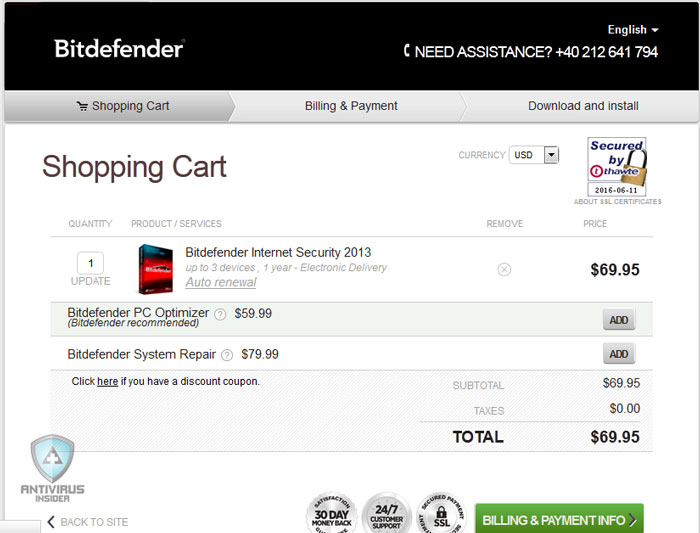 Once you are set with these things, you can hit 'Billing & Payment Info' button.
Final Step
In this list step of the tutorial, you can provide the billing and payment information. After finishing the payment, you will receive an email consisting of new Bitdefender subscription.
Conclusion
So, these are the two ways you can use to renew your Bitdefender Subscription. It's okay if you find the second option to be easier than the first one. You just need to have the subscription code of the Bitdefender product you have, which you can get from Bitdefender Central account or the product confirmation email. But, still, you have the choice to go with either options. In short, we think the process is easy enough to complete — what do you think?