There are a few things to take care of when you are using Bitdefender Antivirus products. But, there are only a few, to be noted. And, one of them is to keep your Antivirus Software and Virus Definitions up-to-date. It's only then that the suite will be able to detect the various threats in your system.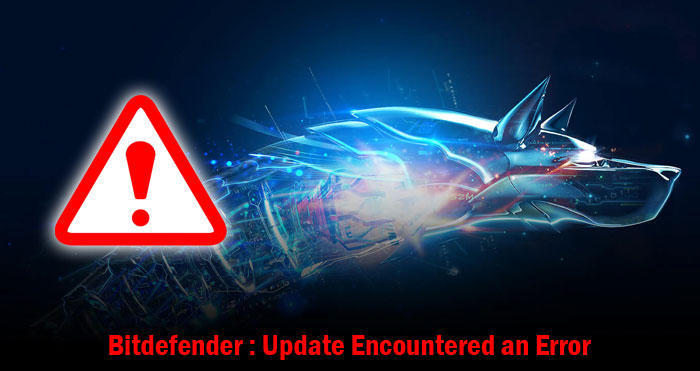 We are not talking about the common, well-established Trojans, Spyware and other threats. On the other hand, the focus here is on the zero-day threats. Thanks to the well-developed & maintained research department of Bitdefender, newer threats are found out at the earliest. They are also resolved in the shortest time possible. That having said, to get all these benefits, you need to update your Bitdefender Antivirus regularly.
Extra Readings:
At times, however, you may see an error namely 'Bitdefender Update Encountered an Error'. It means that the antivirus is not able to deal with the update process. Don't worry if you faced the issue in your PC. In this article, we have a solution to fix the Bitdefender 2016 Update Encountered an Error issue. Fortunately, there are different solutions you can count.
Solution #1 – Make Sure You Have Set Up Bitdefender Properly
It's a possible cause that you have not enabled Bitdefender Update in the suite. Alternatively, you may have turned it off by accident or mistake. So, it makes sense to check it once again, and re-enable Update if not enabled. To do that, you can follow these steps:
From the Main Interface of Bitdefender, choose the button with the picture of an account.
From the drop-down menu, choose General Settings
Now, you can see the Settings part of Bitdefender Antivirus
Here, you need to check whether you have enabled all the update option. First of all, enable Automatic Update, which is a lot more essential for your security. You can also change the Update Location, Update Processing Rules and frequency of updates. You also have an option to enable Postpone reboot. In short, make sure that the necessary options have been enabled in the window.
#2 — Set Up Proxy if You Are Using One
For many purposes, you may be using a Proxy connection with your Internet. In that case, you need to configure the same proxy to enable Bitdefender Update. In one of our previous article, we had covered in-detail about Configuring Proxy for Bitdefender Antivirus Update needs. You can check out the guide to set this up. Please do this only if you are using other proxy server for browsing.
#3 — Disable or Deactivate Firewall
Are you using another Firewall software for your computer? If so, this might be interfering the connection between your PC and Bitdefender Update servers. So, at least during the Update process, you have to disable the third-party firewall in use. This will allow Bitdefender 2016 Update to complete the task without any issues.
The Final Option:
If none of the methods solve your issue, you better have to contact the Bitdefender support team. It's a quite easy thing to contact the customer support, via Phone Call or Ticket. During the support session, however, you need to provide the in-detail information about the Update error. You can grab these details from Settings à Events à Updates. Here, you can click on the unfinished update and know more details about that. In most cases, you will have to provide the error code to the Customer Service executive.
Summing Up
So, these are the three methods you can count on to fix the Bitdefender 2016 Update Encountered an Error issue with the antivirus suite. If the step-by-step guides don't help you, you can contact the Bitdefender Support Team to fix the issue. At the least, you can get rid of the issue with the help of experts. Regardless the method you choose, make sure that you keep Bitdefender Antivirus and Definitions up-to-date and latest.