One of the prime reasons why you purchased your first computer may be to play games. Over the years, we have seen a lot of security threats and antivirus companies are strengthened their software with powerful armors. But the problem lies in their virtual armor's system resource usage.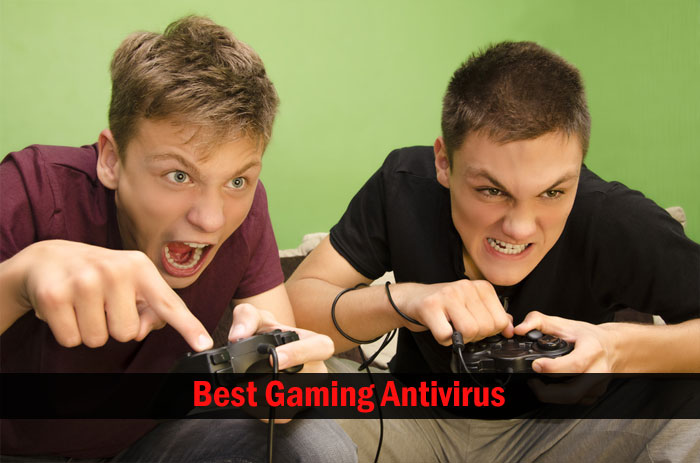 If you check the performance of your computer during a complete system scan, you can find it to be subpar. It does not even respond properly, so you have to give up the entire idea of completing your next level at that time.
I have gone through this issue seriously and got a bunch of options that do not create fusses.
What's The Best Antivirus For Gamers?
I know you are curious to know the answer. Instead of one best antivirus, I come up with three.
Here we go with the list.

#1. Bitdefender
I don't think Bitdefender needs any introduction. You might have already heard this name a lot before. The prime thing that makes this one the best is the comfort it offers to any computer user.
Bitdefender does have a dedicated gaming mode to ease your gameplay without disturbing the flow. You can change the game mode settings on the primary interface of Bitdefender antivirus. The exact on- off switcher can be seen inside General tab.
You can turn Gaming mode on or off. But you can't manually enter Game mode. On turning it on, the antivirus itself activates that mode soon after you launch a full- screen app.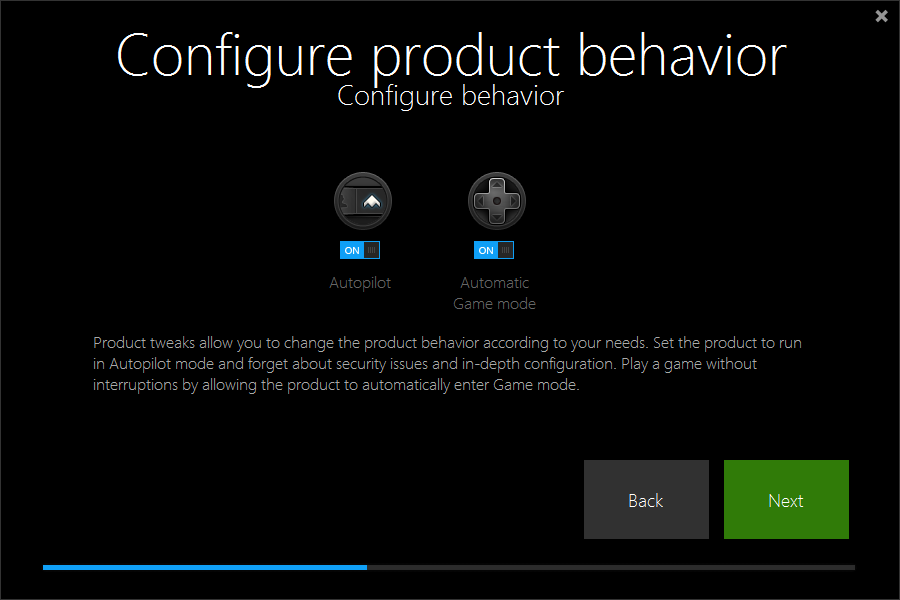 Antivirus engine stops all other activities including updates, scanning, etc. and remains as a silent protector in the background. You will not be distracted by any pop-ups or notices until and unless you turn the Gaming mode off.
Quick Note: You can get Bitdefender for discounted price.
#2. Kaspersky
Just like Bitdefender, Kaspersky is also a big whale in this computer security field. They have incorporated Gaming mode into the antivirus engine in such a manner that the antivirus should not intervene in your gameplay sessions.
You can turn it on or off by accessing Settings >> Performance >> Gaming Profile.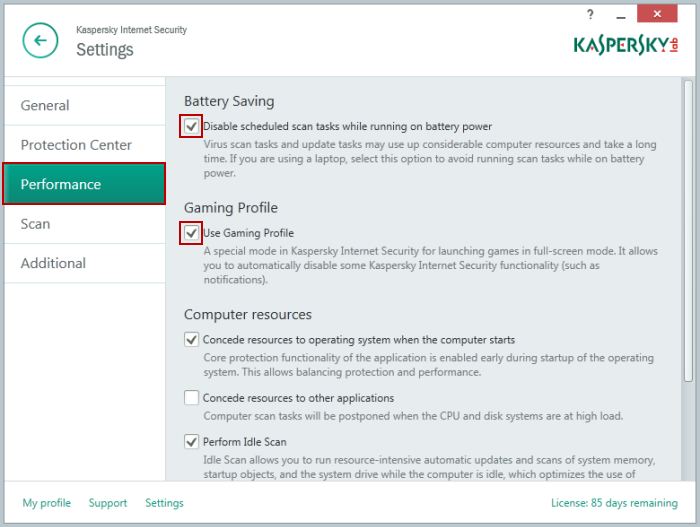 Being one of the pioneers of antivirus domain, Kaspersky couldn't make their gaming mode impeccable. I could feel some glitches while playing massive games like GTA V. Maybe it's an issue occurred for me only.
But, you will not face any issues if you are not a fan of heavy games with intense graphics. Kaspersky stops all the processes that require a lot of system resources while it is in Gaming mode.
The functioning is the same as that of Bitdefender. You can turn it on, and the engine will automatically activate the mode whenever you run a full-screen program.
#3. Avast
Avast is famous among computer users as the best free antivirus. I don't really recommend using a free antivirus. Still, you can refer to it if you are not in a situation to spend some bucks on a PC tool.
The Gaming mode on Avast can be turned on from system tray icon and general settings as well. The first action is simple that needs a right click on Avast's system tray icon, and a left click on Gaming mode from the list.
In order to activate Gaming mode from the user interface, you should go to Settings >> General and tick that checkbox that says Silent/ Gaming mode. That's all.
Avast's gaming mode is too fundamental, I would say. And, the fact is you can't expect more from a free utility. Still, this antivirus can stop itself from displaying update notifications, pop-ups, etc.
Bottom Line
I hope you have got three choices to go with. Never ever try to install three of them and activate Gaming mode on all. It will do more harm than good.
In my opinion, the best gaming antivirus is Bitdefender.