For most of us, Web Browser – be it Chrome, Edge, Mozilla or Safari — is one of the frequently used apps in the computer. Many of you will be using the same for work, entertainment and personal messaging. Still, not many are interested when we start talking about the necessity of web browser security or possible threat like Browser Hijacking. If you are one of those many, you're in the right place for sure. Here, we are going to talk about Browser Hijacking and how you can prevent being a victim of it. We'd also create a list of the best Browser Hijacking removal tools as well. Hope it helps.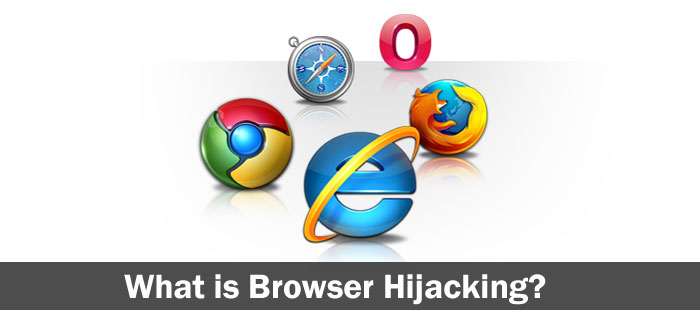 An Introduction to Browser Hijacking
You have heard of plane hijacking, right? Browser Hijacking is also pretty much the same, except for its silent operation. You won't know directly about it until you have lost all your data or privacy, for that matter. If we use the simplest terms, browser hijacking is about stealing the control of your web browser, and using web browser and data for malicious purposes. Your browser settings may be changed, quite extensively in such a manner that you feel like being in someplace else when you open the web browser.
There are different reasons why your system becomes prey to browser hijacking. Have you installed any kind of toolbars of unknown extensions from the Internet? Or, did you install any freeware from internet, which also offered some really-useful browser toolbars? Well, these are the major two ways that browser hijackers use for conquering your web browser, regardless the platform. Obviously, there is the third option: malware infection. If there are some serious malware, it would easily take control of your web browser.
Symptoms of Browser Hijacking
Here are some things to check out, to confirm whether your browser has been hijacked.
Your default home page and New Tab pages have been changed.
You're now seeing the Search results via some other search engines
You're seeing a lot of advertisements while opening ad-free websites
The browser itself opens several links and you're navigated into them.
You are not able to visit certain websites, because you get blocked.
Your web browser is taking up a lot of resources, like RAM
Web browsing speeds have become extremely low, and the process, sluggish
Some new toolbars have been installed, replacing the default ones.
All these symptoms are not seen in all web browsers. For instance, the problem of new toolbars is mostly seen in Mozilla and Internet Explorer. So, if you find any of these, you can doubt of being a victim of browser hijacking.
Now, we will move onto some methods you can use for removing browser hijacks.
How to Get Rid of Browser Hijacking?
Are you sure that your computer has been hijacked? Well, here are some methods to get rid of these. They are not dedicated removal tools — which we will cover later — but some in-built options in Windows PC.
The best method to follow is to find out the browser extensions you have installed. If you find one to be useless or malicious in the overview, just uninstall the extension or add-on.
Another effective method to get over browser hijacking is to reset the browser settings in your PC. We do highly recommend a thorough system scan and removal of malicious software before you do reset the Web Browser settings.
You can use cleaners like CCleaner to get rid of malicious extensions and the resource-consumers.
If you're seeing system-wide redirection, you may have to reset Hosts files.
If you have antivirus programs installed, you should do a complete system scan.
How to Prevent Browser Hijacking?
Haven't your browser been hijacked yet? Well, good news, but think before you relax. You cannot always be conscious about these threats, and it's good to have some extra protection. So, here are some tips that will prevent browser hijacking in your computer. Although 100% protection isn't offered, these have been useful for us.
If your antivirus program has an in-built feature, program it to prevent PUPs — Potentially Unwanted Programs from being installed or executed.
Be careful while downloading anonymous freeware from the internet. Nothing is free on web, except a very few things, you know.
Always try to install extensions from Chrome Web Store, or other official portals. If you download it from other website, make sure it's an official website.
If you don't need an extension or haven't been using it for a long time, don't hesitate to remove it.
Be more conscious when you download something into your computer.
Download system apps from trusted sources; if you're on Mac, from App Store and if you are on PC, you can get it from Windows App Store. It's the safest way, with some extra security layers as well.
Now, we have something really useful.
3 Best Free Browser Hijacking Removal Tools
We have already mentioned some methods that you can use to get rid of browser hijacking. If they do not work out, you can use the following browser hijacking removal tools. All of them are free to use, and trusted enough for security.
WinPatrol is a seemingly simple tool that takes care of your Windows PC. It has a kind of surveillance system. So, if some serious changes have been made to the system, you will be notified. It includes the option to let you know if the browser has been hijacked. There's also a premium version, with advanced features for zero-day threat protection.
So, now that you want to remove all kinds of PUPs, toolbars and other adware, AdwCleaner is the best choice in town. It's a completely trustworthy tool you can use for advanced removal of all these threats. What's more, it also has an in-built option to know if your browser has been hijacked. It weighs just a few MBs and don't consume much resources. The tool is regularly updated as well.
In case if you did not notice, Browser Hijacking is a kind of intrusion into the system. Would not that be great if you can get rid of all the possible intrusions? Well, HitmanPro.Alert is the tool for the need. It also works as an anti-ransomware tool and to find out possible exploit tasks. The best part is that if something is trying to access your computer, you will be notified and you can take the right decisions on right time.
These three are different tools with different specializations. However, these will surely help you get a PC that is free of browser hijacking. We also recommend using a cleaning utility like CCleaner, which should be followed by the installation of a premium-quality antivirus protection suite.
Let's Wrap Up
Now, you have a complete guide to deal with browser hijacking. If you think your browser is hacked, cross-check the symptoms. If there is a positive reply, you will be able to remove the program via in-built methods or via dedicated browser hijacker removal tools. Or, if you want to be more secure, there are some tips too.