Ransomware infections are way too dangerous than you think! It can completely destroy your digital life, especially if your confidential data get infected. Once infected, there is no going back, although some particular software claim to help you recover your device. In our detailed article about Ransomware Attacks, we had told a lot about how it works and how this would affect your day-to-day life. Among the many not-so-good tools, however, Kaspersky WindowsUnlocker is truly an exception. But, once again, there are some conditions for using this tools.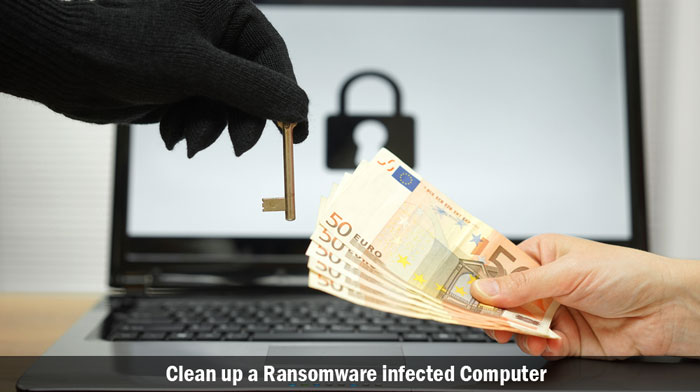 There are different types of ransomware that may infect your PC. Some go way too dangerous: they will encrypt your data and demand ransom for re-accessing them. And, the second type is comparatively simple: they just don't allow you access your computer. When you try to open a web browser or a folder, you will see a pop-up window. You will be asked to pay a ransom if you need access to your computer and files. And, as it happens, most people tend to pay the ransom. Quite expectedly, this doesn't solve the problem. There's no surety that the hacker will relieve your PC.
However, Kaspersky WindowsUnlocker is an effective way to get away with blocking ransomware. It works so effectively that you won't regret. This utility will disallow the particular ransomware from blocking your PC. Meanwhile, you can go to the Windows Registry and clean up the ransomware infection. As you know, ransomware makes changes to Registry and puts some additional registry keys. WindowsUnlocker will deal with these keys and remove them right away.
How to Clean Up Ransomware-Infected Registry using Kaspersky WindowsUnlocker?
Note: It's not a utility that you can run on top of Windows Operating System. Instead, you have to reboot your PC into the External Boot mode. The whole process.
Step 1:
You have to download Kaspersky WindowsUnlocker from the official website of Kaspersky. It's a completely free tool that you can use anywhere.
Step 2:
It's a bunch of files that can be burned into a DVD or CD or removable drive like USB. It's better if you can create bootable USB for Kaspersky WindowsUnlocker.
Step 3:
Now, as we said earlier, you have to reboot your computer into External Boot mode. Once it boots up, you have to press the key for Advanced Boot menu. Depending on the manufacturer, the key can be F2, F8, F12 or something else.
Step 4:
From the advanced boot menu, you can select the USB Drive that you have inserted. Soon, you will be landed on the full interface of Kaspersky Rescue Disk.
Step 5:
As the last but most important step, you can open and run Kaspersky WindowsUnlocker. From the command menu, you have to provide the choice to Unlock Windows.
This may take a few minutes to complete. But, in the end, the registry infection would be removed from your computer. It needs to be noted that Kaspersky WindowsUnlocker is very effective in the long run. Many people have benefited from this tool, after a ransomware attack. And, perhaps, this is the only possible method to get away from ransomware attacks.
Let's Wrap Up
Let's have a conclusion about this. So, if you are infected with a system-blocking ransomware, there's a way to get away from it. But, if the ransomware manages to encrypt your data, there is no going back. So, it is best to take necessary steps to prevent ransomware attacks in your PC. And, the simplest option would be to use an effective antivirus suite; tools like Bitdefender  or Kaspersky are offering dedicated protection against ransomware attacks, you know.