AVG antivirus belongs to the family of antivirus and Internet security software which protects your PC from various malware and viruses. This antivirus is developed by AVG technologies. AVG antivirus has more than 200 million satisfied users worldwide. This software has a huge product range which is very much suitable for Windows 2000 and onwards. AVG antivirus is available free and in the commercial edition. AVG free antivirus software is as popular and in demand as the paid one. It also has pros and cons. Just take a review on that before downloading the free AVG antivirus software or choosing one of the free alternatives to AVG antivirus software.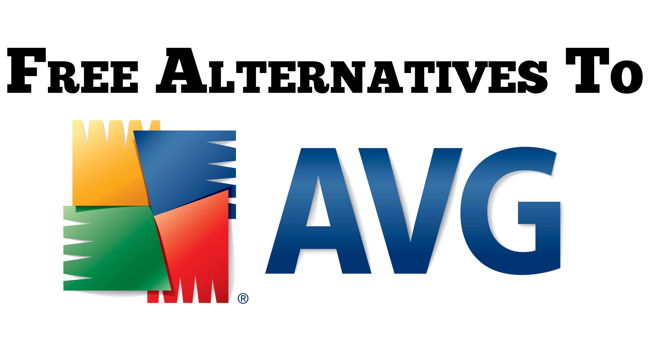 AVG software has achieved good scores in independent lab test and it gives a great boost to PCs working system. It has a full and speedy scan website rating, email protection qualities and protect your PC unlimited from spyware, malware and many more.
Let's take a look at 3 best Free alternatives to AVG antivirus software:
Windows Defender
Windows Defender is preloaded in all Windows 10, Windows 8 and Windows 7. It provides basic protection from malware, spyware, and viruses. However, the Windows Defender can be a good security solution, but it is equally important to keep its pros and cons before the start. Take a short look on its strengths and weakness.
Strengths
It is free and easy to install. The software knows how to tackle malware and spyware viruses, it is a get-set-go software, means it doesn't require any initial setup as the other free antivirus required. Windows Defender puts a small performance impact as it gives less strain to your PC.
Weakness
Considering the scan speed, unlike other free software's, the speed is relatively slow. Windows Defender gives only basic protection. For complete protection, you may need other specialized software to protect your data. If you really need a better security, then Windows Defender can't compete with the paid software.
Avast! Free Antivirus
Avast! Free Antivirus gives support to Windows 10, Windows 8, Windows 7, and Windows Vista and so on. Since 1988, this antivirus product has been most installed products because of its best functions. Avast! Antivirus is fully programmed – anti-spyware, protect your PC from all types of threats and from internet theft, protects all your emails, personal data, and even messages. It can also detect the unknown viruses and many other types of malware. These strengths make Avast! to stand in the list of free alternatives to AVG.
Avira Free Antivirus
Avira works on Windows 10, Windows 8, Windows 7, Windows Vista, Windows XP. Avira can also be used on Mac and Linux computer. Avira free antivirus is a solid free solution that has strong functions to protect your computer from Trojans, worms, spyware, adware, viruses and many other kinds of malware. Avira is excellent in social networking protection and contains anti-malware engine. It is easy to download and safe software.
Conclusion
Antivirus software is an important tool for your PC security, hence using best antivirus solution is essential. On the other hand, it is important to browse the website with little attention; it will make your PC and data for a lot safer. Considering antivirus, free is definitely worth, but don't overlook the benefits of paid software like Norton, Bitdefender or Kaspersky. Paid software has a good interface design and file reputation analysis, a cloud-based scanner, better scan speed, strong malware detection, and many more features make this software exclusive than the free antivirus software.