Whenever we talk about online threats, we happen to narrow down the discussion to phishing and hacking attacks mostly. This is not really a good habit, especially when you're living in a world of various threats such as Fake Support Scams. We know that some of you might be listening to the term for the first time. You have the right to stay ignorant, but that simple act is going to cost you some privacy and money, for that matter. Do not worry, though. We have come up with a complete guide on how to deal with fake tech support scams and thus stay secure in the long run. You know, just like almost any other digital threats, tech support scams too can cause huge collateral damages.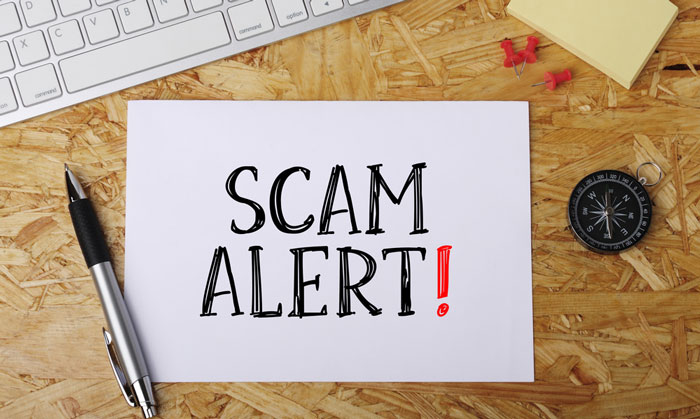 In this article, we will give you a clear idea on how fake tech support scams work, their common techniques for infection and some effective way to protect yourself from such scams. At the end of the day, you would be able to tell apart a true tech support proposal and a fake one. More importantly, you don't want to lose your money by going for something completely unauthentic and purely dangerous, right?
An Introduction to Fake Tech Support Scams
We take it for granted that you've heard about many scams. For instance, we'd seen a Nigerian lottery scam in the past years. The targeted user(s) would receive a quite-convincing and attractive email, saying that the user has won some lottery. As a matter of fact, many became prey to these scams — and lost their money, for sure. Fake tech support scams are also like this, but they target a particular group of people. Fortunately, or unfortunately, these scams work because there are people who lack somewhat almost the advanced part of using computers.
How Does It Work?
In most cases, fake support scams are taken place through a telephone call or a not-so-trusted website. Out of these, the former method is more common than the other one. A huge number of users are targeted on its first phase, but several filtering processes are done in the course of time, probably based on the response being received. So, suppose you're a targeted user. You'll be receiving a call from a person, who introduces him/her as an authorized tech support representative; in most cases, as a Microsoft-certified professional.
Then, the person starts talking about some strange issues that they have found in your computer. They may even show some symptoms that are attributed to the particular issue. They would also advise you about the necessity of fixing the issues. At this point, if you're someone who knows your computer, you'd have hung up the call — everything ends there. On the other hand, if you are convinced about the talked-about issues, the person-on-the-other-side will start suggesting some effective solutions.
Obviously, the best solution is to follow his/his company's words. You may be required to pay an amount — which is said to be lower than the most other choices. This is the particular point where almost all people do fall into the trap of these fake tech support scams. The logic is simple: no one wants to run an imperfect PC and it's an impressive deal to fix the issues by spending something very less, right? Well, what we saw above is just one way that fake tech support scams follow. There's more to stay away from.
Other Ways How Fake Tech Support Scams Reach You
The abovementioned way has been the common method for years, but scammers are now trying some even convincing methods to get people into this horrendous thing. We have listed out some other ways how such a scam can reach you.
Malicious Websites: While visiting some not-so-popular popular, you would have seen some pop-ups regarding your system security. Those pop-ups may warn about some serious threats in your PC and will suggest some easy ways to secure your system and speed it up. In most cases, people fall for this. Needless to say, those pop-ups are rich in design and can attract almost everyone. As you can guess, you will be asked to call a number or pay some money, in order to get the best tech support.
Locking Screen is another effective method used to make people fall into fake tech support scams. It is also done with the help of some minimal infection. For instance, when you download one of those free-to-use apps, there might be some hidden malware. These malware is enough to show you BSOD, which is considered to be the end of your PC. Of course, there will be a number displayed on BSOD, and you are required to contact the number for recovering your data. Rest is the same story.
It doesn't matter which way the scam reaches you, there will be a telephone call that's involved. Such people don't allow any kind of communication via emails. You know, it's easier to convince people when you talk to them.
How These Scams Can Damage Your Life?
Are you still wondering why you should stay away from these scams? Okay, let's consider a scenario. Suppose you fell into this trap and agreed to enjoy the so-called free/affordable tech support from the scammer. In that case, there are a few different ways how he/she can use you. It may not necessarily for the money but for private information as well.
Loss of Money
One damage is the loss of money, for sure. As you know, these scammers will need money at the end of the day. So, once you have agreed to use their services, the scammer will ask for remote access to your computer, mostly using tools like TeamViewer. For the sake of show-off, you can see some code errors or some apparent solutions, but they're just some drama.
The scammer needs to confirm that you have been deceived. Once that's been confirmed, you are obliged to pay some decent amount of remuneration, right? That's where the game begins. Instead of leading you through proper ways of payment, these scammers will ask for Walmart Gift Cards or other Gift Cards. These can't be traced or refunded, you know. So, that easily, you end up losing your money.
Because there is no credit card involved, you can do nothing for revoking the transaction. So, if you paid the scammer using any of such Prepaid cards, your money is long gone. By the time you recognize the scam, all your money would be withdrawn/used by the scammer. It all goes like clockwork.
Identity Theft
In some cases, the scammers demand your credit card details and Social Security Number as well. It's possible to manipulate some transactions and even fake your identity using such information. So, in short, there's a high chance of identity theft too. This is something big in the world of digital services, especially at this point.
Possible Future Attacks
As we said earlier, if you fell for this claim, you actually gave remote access to the person on the other side. If you're not really someone with technical proficiency, there are chances of deliberate infection of system. That is, the hacker might have placed some key-logger or virus inside your system, indeed without your own knowledge. So, don't be that surprised if you come across some data loss or online identity theft. It's all part of a huge-enough plot, you know.
So, these are the problems that happen if you fall into the trap of fake tech support scams. There are some tips that can help you stay secure, though.
How to Protect Your Digital Life from These Scams?
The basic idea is to learn how you can tell apart genuine and fraud calls. Keep in mind that no one from MS isn't going to call you if there's an error on your system. Do you really think they've time to keep an eye?
So, the next time you receive a call that's said to be from Microsoft Support team, hang up the call. In almost the same way, you should not follow unauthentic sources when you need tech support. You can either go for one of the best tech support services in your area, in which case you can have real-time help. Or, if you'd like to stay digital, you can even try contacting the official line for Microsoft support.
In some cases, you'd be struck in the BSOD or other screen-lock. Instead of contacting the number that will be shown in the screen, you should try some alternative methods. At the worst case, you can go ahead and format your system — whereupon you will have a fresh system again. It's way better than giving hundreds of dollars to a nasty hacker, don't you think?
Last but not least, keep in mind that no one likes to offer you free tech support. If something is promoted as free, there's something nasty in it too. For instance, the scammers install some serious malware or tracking software when you choose the free tech support. This way, your information, money and many resources can be subject to stealth and misuse.
Keep these in mind and educate yourself in a thorough manner. in that way, the next time you receive such a call, you'd not need more than a few seconds to hang up.
Wrapping Up
Apparently, the world of fake tech support scams is way bigger than you expected, right? If you don't follow the right practices and basic web literacy, your privacy and money can be at stake. We hope this guide helped you to take some right decisions and prepare yourself for dealing with free tech support scams. We also do hope that you'll share your questions and opinions below.