As a regular internet user, you should take online privacy seriously because even a subtle flaw can make it easy for hackers to bankrupt you.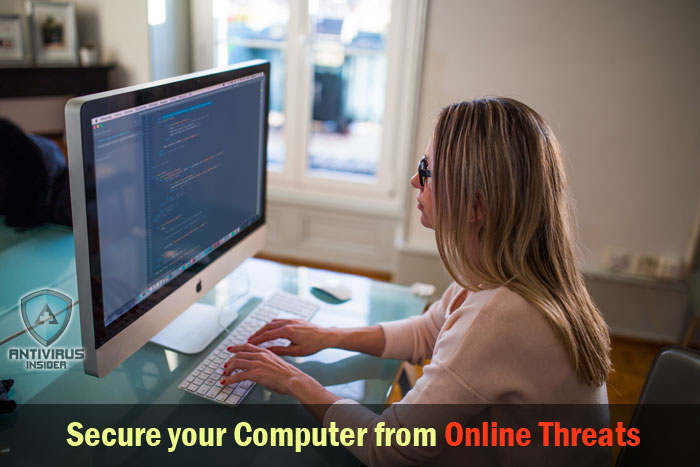 The number of threats is increasing day by day that you need to take strong precautions not to be a victim. Do you think the first sentence is an exaggerated one?
Check the image give below, which shows the number of users affected by financial malware in last 2- 3 years. You can find more stats on online threats here on Kaspersky Security Bulletin 2015.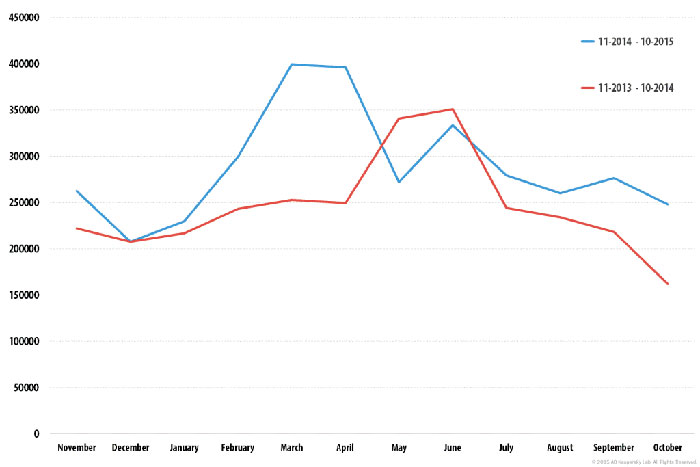 As hackers keep on increasing their efficiency, it's your responsibility to be secure on the internet. That's why I am here with this post on securing your computer from online threats.
Tips to Secure your Computer from Online Threats
Even though new malware and hacking methods are coming day by day, the following general yet significant security tips will save your computer from most of the online threats.
#1. Install a Good Antivirus
The first thing you must do in order to prevent threats is to have a good antivirus. The antivirus companies research on various threats continuously and roll out updates to get rid of it regularly. So, having an antivirus is a must if you want to save yourself from getting hacked.
It is true that there are quite a bunch of options to choose from. Since premium antivirus utilities contain big virus database and more features, it is recommended to stay away from the free ones.
Most of the antivirus tools offer three core functionalities; Antivirus, Anti-spyware, and Firewall. But you can get extra features like spam killer, email shield, parental control, etc. if you are ready to pay a bit more. You can ho with premium providers like Bitdefender, Kaspersky, Norton and many mores to choose.
#2. Create Strong Passwords
Hackers need the right password to sneak into any of our online accounts. Chances are high to be hacked with a simple password like abc123, iloveyou and so on.
Don't be lazy to type a long (really looong) and nonsensical password that anyone except you can figure out. The best way to have a strong password is using your regional language in it (for non-native English users). As a native English user, a secure password can be obtained by mixing up letters (with and without caps), numbers and special characters.
It is important not to forget that complicated passwords you create. Taking precautions like adding phone numbers and email id helps you resetting forgot passwords.
#3. Never Open Illegitimate Emails
Some emails self-proclaim that they are spam and may hurt your computer. It includes emails of winning lotteries, iPhone, and other prices. Sometimes, hackers use the way of seduction to get the information from you. So, always avoid illegitimate emails because no one will ever be giving you free cash or prizes. And, no unknown girl will ask you to visit any site or download an attachment.
Whenever you get such emails, simply delete them right away. Even if you open, stay away from links and attachments as no one knows your antivirus is capable of a new threat or not.
#4. Use a Fresh System for Banking Purpose if Possible
This advice may not be reasonable here. But this one can benefit to those who have more than one machine.
Read: Security Tips for Using Internet in Cyber Cafe/Public Computers
If you use both of them simultaneously for the day-to-day purpose, stop it right now. And, transfer all the data to one. In case the load is heavy, you can add another RAM stick and an SSD to power up the same.
Finally, make a clean OS installation on the second system. Take a firm oath not to use it for casual activities. Turn it on only when you need to use the internet for financial needs (example-banking).
Wrapping Up
Following the four pieces of advice given above will certainly increase your online safety.
So don't have a second thought on it because a proficient hacker needs only seconds to steal your information. That's why it is advised not to proceed with any unknown program installation as well.
Be alerted, stay safe.