Mad Catz declared itself bankrupt in 2017. A year later, the company made a comeback with a new line of gaming devices. RAT 8+ is a transformer mouse that is designed to deliver maximum, personalized comfort. Whether you are learning fallout 1 beginner guide and try to manage fallout 1 how to play or engage in FPS competition, a good gaming mouse is a must. Besides, insider games have more materials like tips for fallout 1, including reviews on gaming devices. RAT 8+ is another bright example of a decent, multipurpose device.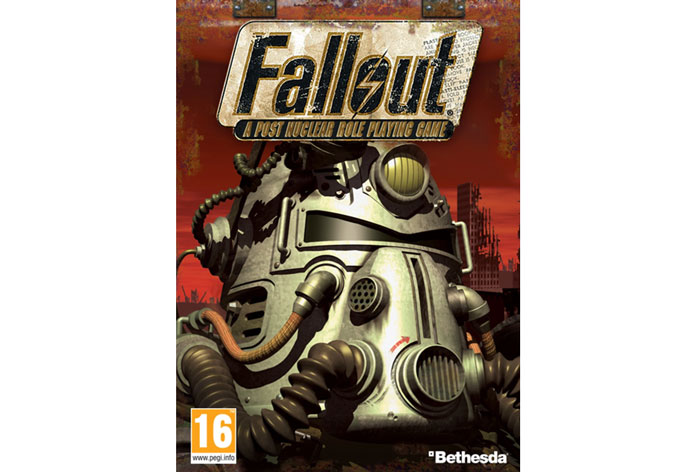 Parameters
Mad Catz RAT 8+ has the following parameters:
Type of grab: full hand/claw
Sensor: PixArt PWM 3389
DPI: up to 16000
Frequency: 2000 Hz
Switches: Omron, 50 million clicks
Number of buttons: 11
Cable: Undetachable, USB, 1.8 meters
Size: 118 x 87 x 38
Weight: Flexible, from 145 to 163g.
The mouse's frame is made of aluminum and covered with plastic. There is rubber edging at the connections of the elements that make the mouse sturdier in general. The cable is braided, which prolongs its life and prevents fractures.
Design
RAT8+ has a futuristic design with a lot of sharp edges. However, the manufacturers cared about the comfort of usability. Extending elements are rounded up for the sake of comfort usage during the long sessions. One of the mouse's selling features is its flexibility in design. You may replace a pad for your palm and the little finger. The pad for the thumb does not shift. There are three pairs of changeable parts for the mouse. One is on the device already, and two others inсluded. Besides, you may adjust the palm panel in four directions, which allows you to find the perfect configuration. Another element of design is a wheel on the left side of the mouse. It is a programmable button, and you may assign any function to it. In general, it is useful for picking the corners in FPS games. On top of it, the mouse has a few weights that you can adjust as well. The only downside of the mouse's design is that it is created only for the right-hand grab. Be aware of that.
Performance
RAT8+ provides a pleasant experience in terms of performance as well. The mouse's sensitivity is up to 16000 DPI and two buttons for precise DPI settings. There are four profiles between which a user can switch easily. Besides the regular DPI configuration, the mouse has an extra button at the left side called "Precision Aim." The button toggles between different DPI parameters. It is extremely helpful during FPS gaming sessions. If you have a gaming mouse, then you shall check out a decent mouse pad as well. You may consider the best mouse pads for cs go as a starting point of your search for a fitting mouse pad. Besides the sensitivity, the overall eleven programmable buttons allow you to further customize your experience with the mouse and adapt it for any kind of game.
The mouse proves itself great in different games. Fast-paced games like Counter-Strike or Overwatch feel extremely precise and fluent. The "Precise Aim" button is not a simple gimmick for advertisement. A quick change of sensitivity helps you to spend less time on accurate, sniping aiming. If you prefer long-ranged battles, this button will be a great helper for you.
Another instance is World of Warcraft. The wide variety of buttons allows placing macros of numerous skills within reach of your palm. It gives you only fractures of a second. Still, sometimes these fractures play a crucial role in a PvP battle.
Finally, calmer games such as TBS strategies and RPGs work quite well too. They do not require precise aiming or high sensitivity. Still, the personalization of the mouse allows playing long sessions without your hand getting tired. The fast switch between profiles makes it easy to play different games during the day without too much fuss around the settings. Finally, the RGB lighting makes the usage of the mouse comfortable even at night time.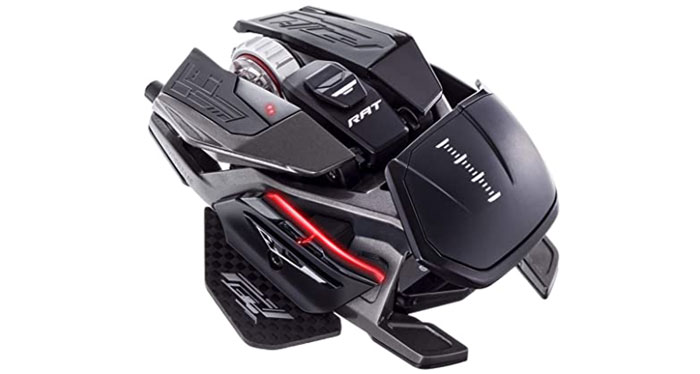 Soft
RAT 8+ has supporting software as well. Mad Catz does not provide a universal solution for its products. Therefore, each device needs a separate program. RAT8+ software includes four major parts:
This section is responsible for programming the mouse's eleven buttons. You may customize the scrolling of the main and additional wheel, DPI buttons, and the precision aim. You may assign additional functions to the buttons such as copy, paste, save, skip a track, etc. Besides, you may assign any keyboard button to the mouse, which increases your control over a game flow.
Here you may calibrate your DPI profiles, the position of a cursor, and general mouse movement. Here you may also change the sensitivity of the mouse in general, and configure the DPI buttons in particular.
This section is responsible for RGB lighting configuration. The mouse has three sections for RGB lighting. You may configure the whole color scheme or fine-tune each of the sections separately.
It is an informational section where you can download drivers for the mouse, check out the company's news and monitor new products.
The device's software does not impress imagination but gives enough tools to work with RAT8+.
Bottom Line
Mad Catz RAT8+ is a decent gaming device that has everything that you may need for comfortable gaming. You may configure its shape and weight for your personal preferences and gaming habits. The variety of programmable buttons give you additional control over the situation in any game. It has enough memory to store different profiles, so you may apply it to multiple games and keep the efficiency. Concerning the downsides, the mouse has rather plain software that gives the basic functionality. It has a non-detachable cable that may become an issue for mobile gamers. Finally, the price may be too high for some users. Nevertheless, Mad Catz RAT8+ is a decent gaming device that will fit well in your setup.