The intimacy, immediacy, and audience reach of live streaming have made it a popular digital marketing choice for businesses of all types. With consumer spending for live streamers in social applications approaching $10B annually, savvy businesses understand that what was once a marketing novelty is now a necessity.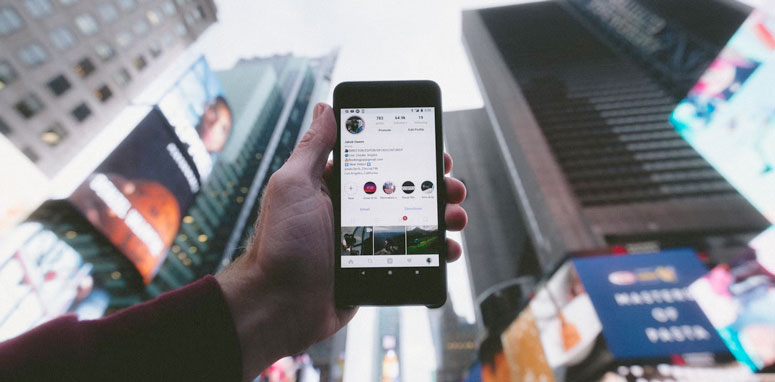 Unfortunately, going where the customers are is not easy, and for many businesses that want to participate there's a significant technical barrier to overcome. Hosting a live stream on social media can be complex and difficult to setup, with a confusing multitude of platforms, streaming applications, and formats to choose from.
If yours is one of those companies daunted by know-how and resource hurdles, there's good news: the business benefits of webcam streaming and live marketing are accessible to any company, regardless of size, and the process doesn't need to be difficult. The key is to have a proven live stream marketing partner like Ozolio on your side.
A closer look at Ozolio's Social Media Publishing feature
Ozolio is a live HD webcam hosting platform built for tourism, hospitality, travel, and event hosting businesses. They help companies attract and retain audiences, engage viewers, and increase bookings and ticket sales.
Social Media Publishing is our tool that allows Ozolio subscribers to quickly, easily, and effectively stream live video and connect with audiences. Your destination business can use it to leverage the power of live stream marketing to build your audience and achieve your business goals.
Here's what live streaming looks like WITHOUT Ozolio:
Steep learning curve simply to get started.
Choose a media encoder (this is every bit as difficult as it looks).
Choose a streaming server (it's difficult to make an informed decision if you're not a tech expert).
Conduct extensive research to find the right tools and resources to make everything work.
Manually adjust settings to ensure all configurations are correct.
Hope that you didn't miss anything!
Conduct day-to-day maintenance of your in-house streaming setup.
When you partner with Ozolio for live streaming, the process is streamlined to allow you to focus on creating content, rather than managing it:
Login to your Ozolio account
Choose a provider (YouTube, Facebook, Instagram, etc.)
Name your stream and write a description, if desired
Click "Continue" and you're live streaming!
If you want, the process can be as basic as simply turning on your webcam and letting it (and Ozolio) do the work – it's that easy. Ozolio gives you the tools to expand your reach, build a community, and motivate viewers to take action. They make it easy to deliver the right content, at the right time, to the right audience.
Another useful quality of Social Media Publishing is that, once your live stream is over, the recorded video is immediately published to your channel at the same link. This allows you to build a unique content library that can generate sustained value. This is just one more ease-of-use feature that makes live stream marketing an essential part of a dynamic and value-focused digital marketing program.
Ozolio is fully compatible with the most popular social media providers
As you know that social media integration is a necessity for your destination business. Our platform is not only precisely designed to ensure it's easy to connect to the most popular providers, it's also customizable to create an experience aligned with your business and your live stream marketing program goals.
You don't need to have an IT department to get up and running. That's why Ozolio is so popular with destination businesses: they do all the work, so the great things about your business can be shared with the world.
Ozolio makes live stream marketing easier & better
They understand businesses in the tourism, hospitality, travel, and event hosting spaces – that's why Ozolio is a preferred choice for dozens of companies just like yours. Tell your brand's story the way you want, and we'll manage all the technical details so you can focus on your content and your message.
A roster of innovative features is what sets Ozolio apart from the competition. Webcam streaming and live marketing are empowered to deliver full value with a platform that puts you in the driver's seat:
Create appealing, promotable content 24/7.
Fully customizable player with intuitive dashboard.
Easy, fast & SEO-friendly embedding.
Include calls-to-action, video ads, promotions & more.
Interactive media channel that encourages audience exploration.
Robust reporting & analytics put Big Data insights at your fingertips.
End-to-end security features.
Ozolio can transform your webcams into marketing goldmines that generate consistent value, through audience engagement, brand development, content creation, and data insights that allow you to make better, more confident marketing decisions. Those reasons are why Fortune 500 companies choose Ozolio to deliver superior live stream marketing value.
If you're ready, our team is here to help you build brand awareness, support audience engagement, boost website traffic, and help transition online visitors into customers.
There's a lot more to learn about how Ozolio can customize a live streaming solution for your destination business. Contact them today to schedule an online demonstration, or connect with our team to enjoy a Free Trial and experience first hand how they can help you make the most of your digital marketing investment.