Web design trends change drastically from year to year. However, the last year with its pandemic and massive shift from real spaces to virtual ones, brought the design of digital products to the fore. Modern businesses now invest in their website design instead of offices and staff, accelerating the design production, and evoking new trends. If you want to know what website design trends are going to dominate in 2021 and how much does it cost to design a trending website, then keep on reading.
Trend 1. Parallax effect and complex animation
To create this beautiful and unusual effect, you need the background on your website to move a little bit slower than the objects in the forefront. This way, you get a smooth 3D effect and the depth of the image.
The Parallax effect is mainly used when users scroll down a website and is tightly connected with the animation that appears during this process.
This design solution isn't new, however, in 2021 the Parallax effect will get sharper and more extreme to attract users' attention and create a "wow" effect. This is why websites add more and more complex animation to their designs, creating unbelievable effects and unusual experience of interacting with them. For instance, Canals Amsterdam, a website devoted to the history of Amsterdam and its marvelous canals, uses the Parallax effect combined with the horizontal scrolling feature. The combination creates a feeling of flipping through a real magazine.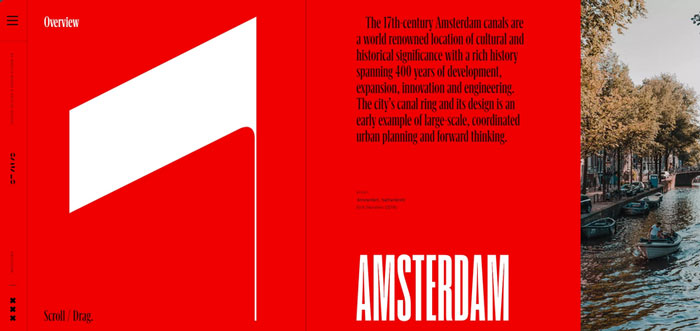 Another fantastic example of the Parallax effect can be seen on The Goonies Webflow. The website is a landing page that tells a story of the movie that is called "The story of the Goodies" by Steven Spiellberg.
The Goonies Webflow provides readers with short info on the movie like the plot, release date, and budget, using numbers and pictures and shortens the texts to the minimum. The almost complete absence of text makes the data easy to digest, and the Parallax scrolling that creates an effect of movement through the jungle adds an adventurous mood to the whole site.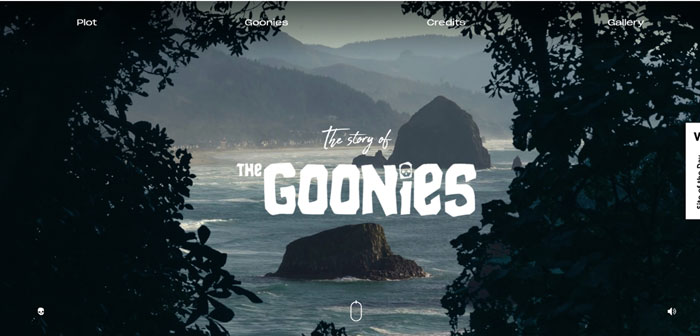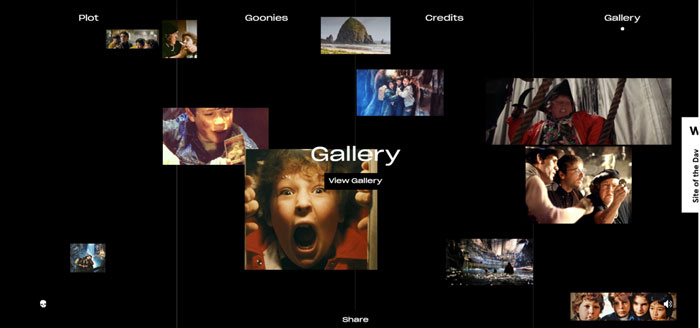 Trend 2. Neumorphism
While some can say it's not a trend at all (because Neumorphism has been quite popular for a while), we believe that in 2021, this design approach will get its second life. The thing is, Neumorphism is well known to be used in mobile app designs. However, in the upcoming year, this approach will dominate on websites.
The main idea behind this design approach lies in creating an image that has volume but still looks flat. To achieve such a look, designers add shadows to the objects but not everywhere. Designers add just some shadow to make objects look not flat while leaving these objects in semi-flat colors. The colors are chosen not randomly. They should be complementary to the objects' shadow.
Here's an example of a stunning UI design of a website based on the Neumorphism design effect taken from Sara Saheli's Dribble account.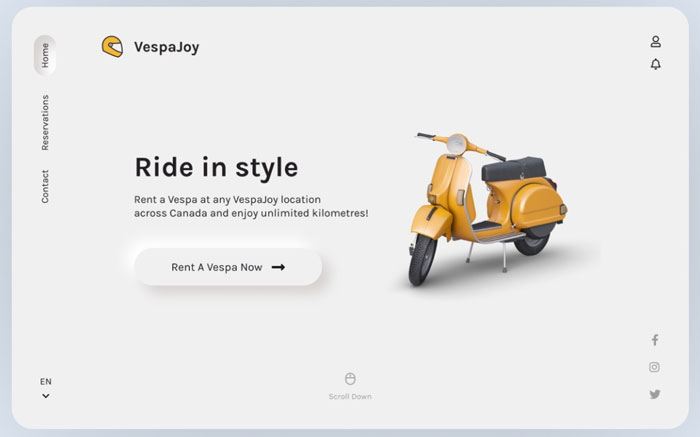 Trend 3. Cognitive light colors
The end of 2019 and the whole 2020 made the majority of people around the world use the internet much often. Bright websites with acid colors and flash speed animation make people tired faster. This is why websites are already shifting to a limited number of more calm shades or monochromatic color palettes.
However, it's not only the color scheme that changes. The websites in 2021 should gravitate towards minimalistic design and a limited number of design elements to create a consistent appearance of the website's user interface.
Osea is an example of such a "calm" design. Osea is a clean beauty brand, and its website is designed to communicate the brand's values and beliefs. The website uses several colors that are far from being vibrant or bright. There are only several muted colors and a few objects on the screen. The appearance of this website is calm and relaxed.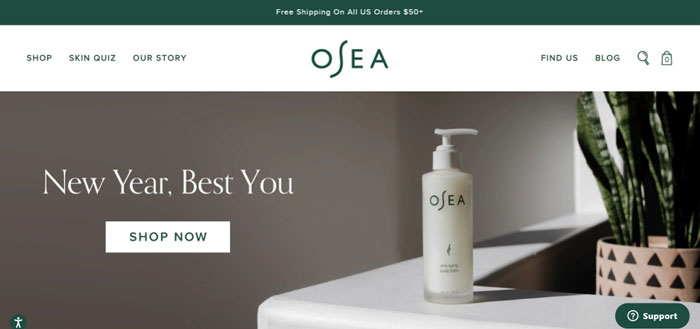 The brand Cocokind used the same approach when designing their website. The chosen color palette is brighter than in the previous example, yet designers used a limited number of colors that also look dimmed. The UI of the website looks minimalistic. It has a lot of free space that allows visitors to focus on the present elements.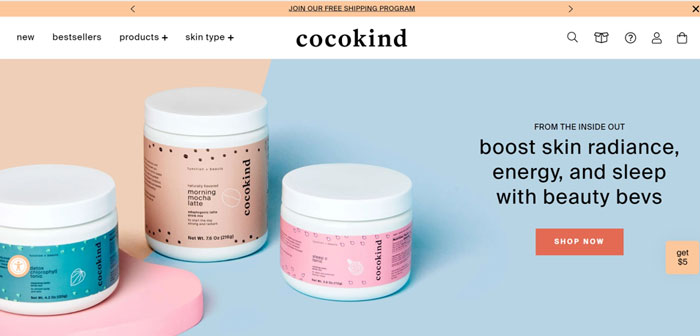 Now that you know what design trends are going to be in favor in 2021, it's time to talk about website cost.
How much does a trendy website design cost in 2021?
It's difficult to say the exact website cost upfront. The website development cost and design cost depends heavily on such aspects as:
Design trends and approaches you want to apply on your website. Some complex animation can take months to look nice and smooth. Otherwise, it may look rigid and cause irritation.
Hourly rate of the design and development team you hire. The cost of design services varies for different countries, size, and maturity of the team you want to hire. Another aspect you need to take into account is whether you'll be working with one team that has both developers and designers on board, or these are going to be two different vendors. Bear in mind that when entrusting your website development and design to one team, you have more chances to get the website you ordered. Specialists who work together in one company have better relationships and a simplified communication process than people who live in different countries or even continents.
The functionality and size of your website. It's clear that a one-page landing website will cost you less than a fully-functioning online-store or a banking website.
Wrapping up
Be it the pandemic or something else, but the website design seems to become calmer, more lightweight, nonintrusive, and laconic. Websites in 2021 are going to have soft colors, understandable objects, and minimal text. At the same time, when applied wisely and professionally, these design trends allow creating a "wow" effect and making your website stand out from the competition.