It is not unreasonable to be wary when it comes to cybersecurity in gambling. Any place where a lot of money changes hands is a prime target for any shady person wanting their undeserved cut. But, staying safe in online casinos has everything to do with picking the right operator.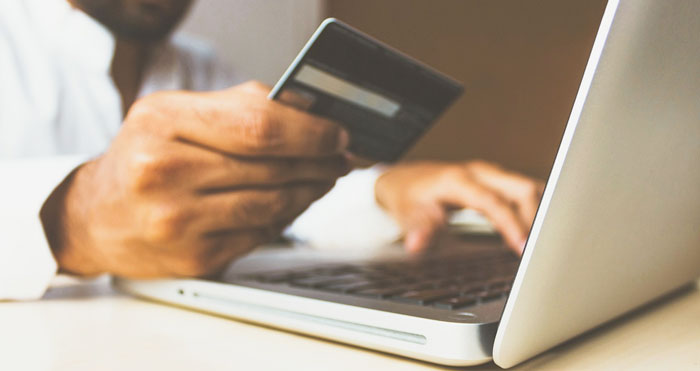 Generally, you are looking for three things that would ensure your safety:
Gambling license
Good standing
Secured payment processing
The last point will be dependent on your bank as well, so you should take care. If your country's legislation doesn't require serious cybersecurity measures for banking, it might be better to move money to processors like PayPal first and buy-in from there.
But, if you can pass the issues on your own side there is only the question if you can find a good operator. For this, you will need to pay extra attention to what you would find on social media, or try to find online casinos directly.
Are Online Casinos Safe?
Good and licensed online casinos are very safe. Both because they are bound by law and because they want to retain as many players as possible, operators spend a lot on cybersecurity and on ensuring safe gaming.
This also includes a slew of measures that will prevent minors from applying and playing, as well as allow players to monitor and limit their spending. Everything is gauged to people having as much fun as possible.
Because online gambling has relatively secured long-term profits for the operators, they are more focused on customer safety and satisfaction than brick and mortar establishments ever were.
But, there are those who pretend on being online casinos but are actually scam sites. Without a license, there is a possibility that you will find a website that will either sell your private information or even steal your money.
These websites pirate existing games and are sometimes even indistinguishable from regular providers. But, they don't have a license.
The Good
There are two main licenses that are now used for online casino operators around the world.
One is from the Republic of Malta, an island nation south of Italy, where getting the license is fairly hard and quite expensive, but which is the gold standard when it comes to consumer rights and safety.
The other good license is from the Caribbean island of Curacao that works as a non-EU territory under the Kingdom of the Netherlands. This license is somewhat easier to get, especially for new operators but is still very reliable.
If you are playing for really large steaks, usually over $50.000, it is better to look for a Maltese license. But, if you are a regular player both are fine.
You will be able to find the license at the bottom of the main page and it will be in the form of a statement, as is the case for alohashark.com, which is a fairly new contender between the top operators.
The Bad
Bad operators don't need to be malicious. There are those who want to make a business from offering online gambling and want to keep their customers safe as much as they can.
But, there is a fairly high entry price for those who want to buy games and keep all the servers running. This means that corners can be cut and that your winnings won't be insured by the license.
Best case scenario, an unlicensed operator won't have the money to pay for a jackpot as they are not liquid enough. Worst case they will slack on security and let someone compromise their website.
The Ugly
Most people who are tricked into gambling with straight-up scammers fell victim through social media. Fake accounts, or those which fell for phishing scams and had their account hijacked, send links to these websites in hope that they will get your banking data and be able to steal your identity.
If you get a recommendation for an online casino from social media make sure to access it only over a VPN and to do a detailed check before you even register your name, let alone give them any money.
Only if they have a license that checks out you may consider playing there. Otherwise, you want to stick with known operators.