Learn the crucial role of antivirus software in protecting against cyber threats. Explore its functions, trustworthiness, and data privacy protection.
In today's interconnected world, where technology plays a central role in our lives, the risk of cyber threats has become a pressing concern. Cybercriminals constantly devise new methods to infiltrate our systems, steal sensitive information, and disrupt our digital lives. As the number of threats continues to increase, it has become essential to have robust security measures in place. One such measure is antivirus software. In this article, we will explore the role of antivirus software in protecting against cyber threats, its effectiveness, and why it is crucial to pick reliable solutions. So let's dive in!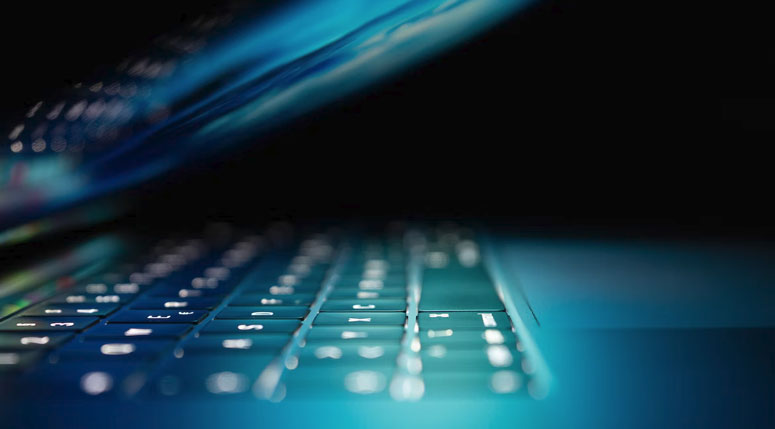 Understanding Cyber Threats
Before we delve into the role of antivirus software, it's important to understand the nature of the cyber threats we face today. Cybercriminals utilize various techniques to exploit vulnerabilities in our systems, such as malware, viruses, ransomware, phishing attacks, and more. These threats can have severe consequences, ranging from financial losses to identity theft and reputational damage.
The Role of Antivirus Software
Antivirus software serves as a shield against these cyber threats, providing a crucial line of defense for our devices and sensitive information. Its primary function is to detect, prevent, and remove malicious software from our systems. Here's a closer look at the key roles played by antivirus software:
Real-time Scanning: One of the fundamental features of antivirus software is real-time scanning. This means that the software continuously monitors files, downloads, and emails for any suspicious activity. Antivirus software can prevent infections by identifying and quarantining potentially harmful files before they cause any damage.
Malware Detection and Removal: Antivirus software employs sophisticated algorithms to detect and eradicate various forms of malware, including viruses, worms, trojans, and spyware. It does this by comparing the characteristics of files against a vast database of known malware signatures. If a match is found, the software takes appropriate action to neutralize the threat.
Web Protection: The internet is a hotspot for cyber threats, with malicious websites and online scams lurking at every corner. Antivirus software provides web protection by analyzing URLs and web content in real time, blocking access to malicious sites, and warning users about potential risks. This ensures safer browsing and minimizes the chances of falling victim to phishing attacks.
Email Security: Email is a common vector for cyber attacks, as cybercriminals often use phishing emails to deceive users into clicking on malicious links or downloading infected attachments. Antivirus software scans incoming and outgoing emails, filtering out spam, detecting suspicious attachments, and preventing phishing attempts from succeeding.
System Performance Optimization: While the primary role of antivirus software is security, it also contributes to overall system performance. Modern antivirus solutions are designed to operate efficiently without causing significant slowdowns. They use minimal system resources, allowing users to continue their tasks uninterrupted while staying protected.
Network Security: Antivirus software also plays a significant role in ensuring network security. It helps detect and block unauthorized access attempts, preventing hackers from infiltrating your network and gaining control over your connected devices. By monitoring network traffic and identifying suspicious activities, antivirus software adds an extra layer of protection to your entire network infrastructure.
Vulnerability Scanning: Another vital function of antivirus software is vulnerability scanning. It scans your system and identifies potential weaknesses or vulnerabilities that cybercriminals could exploit. By highlighting these vulnerabilities, antivirus software enables you to take proactive measures to patch or fix them, reducing the risk of a successful cyber attack.
Data Privacy Protection: Antivirus software helps safeguard your sensitive data and privacy. It can detect and prevent unauthorized access to your chosen software such as credit card details, passwords, and social security numbers. By implementing advanced encryption techniques and monitoring for suspicious activities, antivirus software adds an extra layer of protection to ensure that your private data remains secure.
Choosing Reliable Antivirus Software
When it comes to selecting antivirus software, reliability is of utmost importance. You want to ensure that your chosen software offers adequate protection against cyber threats. While exploring reputable sources for antivirus software recommendations is crucial, it's also essential to be cautious about the information you find online.
One popular website known for its comprehensive reviews is www.writingpapersucks.com/evolutionwriters-com-review/, which provides detailed insights into various essay writing services, including EvolutionWriters. However, it's essential that this website primarily focuses on reviewing essay writing services that can assist students when they're overwhelmed with academic burdens. You just need to request, "Are evolution writers reliable", and you will find honest customer perspectives on different writing essay platforms and choose the most trustworthy one.
In conclusion, antivirus software serves as a crucial defense against cyber threats by providing real-time scanning, malware detection and removal, web protection, email security, system performance optimization, network security, vulnerability scanning, and data privacy protection. By choosing reliable antivirus software and considering recommendations from reputable sources like lamountains.com, you can mitigate the risks of cyber-attacks and protect your devices and sensitive information from harm.