Cybercrime is becoming more common as time goes on, which means cyber security must be widespread and well-understood. Small to medium sized businesses in particular must invest in threat protection. There can be a misconception that smaller businesses are less of a target simply because they are smaller – however many small businesses state that cybercrime is one of the top 5 threats they face; even that cybercrime is a greater threat now than it was a year ago.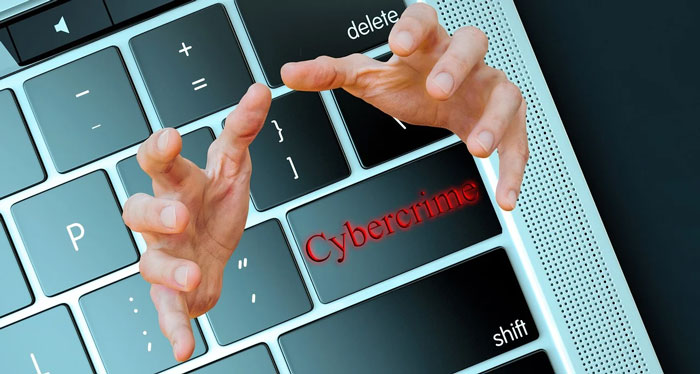 So, what can small businesses do to protect themselves against cybercrime? We spoke to TechQuarters, an IT company in London. They provide managed IT services London based SMBs can put their faith in. "The reason our managed IT service is so successful is because we ensure that our customers' infrastructure is secure from the inside out."
So, what are some of the ways that SMBs can protect themselves against cybercrime?
DR & Backup
"The IT support London businesses need should always involve DR and backup," says TechQuarters. "It is a cornerstone of modern business security."
Disaster Recovery and Backup services refer to the practice of creating a snapshot of the entirety of your organisation's IT infrastructure and saving the data to a high-security storage location – nowadays this is will most likely be a private cloud. This practice protects your business in the event of a catastrophic network failure, for example caused by flooding or a fire. But it is also a very good failsafe against threats such as ransomware.
"Ransomware will lock your critical data behind a paywall and threaten to delete it if you do not send money to a certain place," says TechQuarters. "But, say you have a protocol in place that saves your company data to a private cloud at regular interval – even every day – then the risk posed by ransomware is drastically reduced."
Making sure you have access to backups of your data means even if ransomware somehow infects your network, you still have an uncontaminated backup somewhere safe.
Endpoint Management
"Providing IT support in London means not just looking after people's computers, but their phones as well."
At least 45% of UK businesses have some form of BYOD practice. Bringing your own device to work can create major weak points for your organisation. The mixing of company data with personal data makes it all the more likely that the user could lose track of their company data, resulting in it leaking out of the company's network perimeter. This risk can be avoided by using endpoint management.
"It's extremely important to maintain a secure perimeter as a business," says TechQuarters. "This can be achieved by making sure devices that are likely to move in and out of the company network and site, such as personal devices, are protected with solutions such as Microsoft Endpoint Manager."
Advanced Threat Protection
Cyber threats are becoming increasingly sophisticated as time goes on, with advanced threats becoming more and more frequent among businesses of all levels. Luckily, advanced threat protection is also progressing at a rate of knots and is more accessible than ever.
"At TechQuarters, we use Microsoft Azure for most of our security solutions," says TechQuarters. "This includes solutions like Azure Firewall and Azure Sentinel, which has excellent integration."
Azure Firewall is a security service for cloud-based networks. It is scalable and has threat intelligence-based filtering – meaning it can deny traffic to and from known malicious IP addresses and domains, even if it is the first time any device on your network has attempted to access it. Azure Firewall also integrates with Azure Sentinel – Microsoft's security info and event manager (SIEM). Sentinel harnesses AI security analytics to detect previously uncovered threats, hunt down suspicious activity, and launch rapid automated threat responses. These two solutions in particular work together to provide heightened security – Azure Sentinel utilises data from Azure Firewall for better threat detection; whilst Azure Firewall benefits from Sentinel's automation to provide better alerts.
Solutions for cyber threats are getting better and more available all the time. These are just some of the ways in which SMBs can protect themselves. Hopefully you are already utilising them, but if not, you can begin taking steps to better security!