Discover essential strategies to protect students' smartphones against malware and viruses. Empower them with knowledge and secure their digital lives.
In today's digital age, smartphones have become an integral part of our lives. We rely on these devices for communication, entertainment, and access to information at our fingertips. However, with the convenience comes the risk of malware and viruses that can compromise the security and privacy of our smartphones. To ensure students stay safe and protected, educating them about effective strategies to safeguard their smartphones against these threats is crucial. This article will discuss functional steps and best practices to empower students to protect their smartphones from malware and viruses.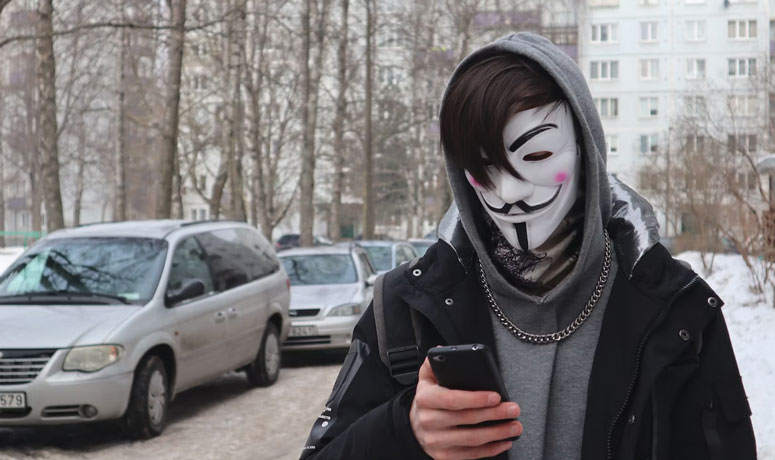 Understanding the Risks
Before diving into the strategies, students must understand the risks associated with malware and viruses. Malware refers to malicious software designed to infiltrate, damage, or gain unauthorized access to a device or network. Viruses, on the other hand, are specific types of malware that replicate and spread by attaching themselves to legitimate files. Both malware and viruses can result in data breaches, stolen personal information, financial loss, and even identity theft.
Keeping Software Up to Date
One of the most effective ways to protect against malware and viruses is by keeping the smartphone's software up to date. Software updates often include security patches and bug fixes that address vulnerabilities exploited by malware. Students must regularly check for system updates and install them as soon as they become available. By doing so, they can ensure their smartphones are equipped with the latest defenses against emerging threats.
Using Trusted App Stores
When downloading apps, students should only use trusted app stores such as Google Play Store (for Android) or Apple App Store (for iOS). These platforms have powerful security measures in place to detect and remove malicious apps. Students should be cautious of third-party app stores or unknown sources, as they may host apps with malware or viruses. Remind students to read reviews and ratings before downloading any app to ensure its legitimacy and reliability.
Implementing Strong Passwords and Biometrics
Encourage students to use strong and unique passwords for their smartphones. A strong password should include a combination of uppercase and lowercase letters, numbers, and symbols. Additionally, they can enhance security by enabling biometric authentication methods such as fingerprint or face recognition. These measures add an extra layer of protection, making it more difficult for unauthorized individuals to access their smartphones.
Being Cautious of Suspicious Links and Messages
Phishing attacks are a common method used by cybercriminals to trick users into revealing sensitive information. Teach students to be cautious of suspicious links and messages they receive on their smartphones. Advise them not to click on links from unknown sources or open attachments from unfamiliar senders. Urge them to verify the authenticity of messages before taking any action, especially when it involves sharing personal information or financial details.
Installing a Reliable Mobile Security App
A reliable mobile security app can act as a powerful shield against malware and viruses. There are several reputable options available in the market, such as antivirus software specifically designed for smartphones. These apps offer real-time scanning, malware detection, and protection against phishing attempts. Students should research and select a trusted mobile security app that suits their needs and preferences.
Avoiding Public Wi-Fi Networks
Public Wi-Fi networks, such as those found in cafes, airports, or libraries, can be a breeding ground for cyber threats. Remind students to exercise caution when connecting to public Wi-Fi networks, as they can be insecure and easily exploited by hackers. Motivate them to avoid accessing sensitive information or performing financial transactions while connected to public Wi-Fi. If necessary, they should use a virtual private network (VPN) to encrypt their internet connection and ensure their online activities remain private.
Regularly Backing Up Data
Emphasize the importance of regular data backups to students. In a malware attack or smartphone malfunction, a recent backup ensures that valuable data can be easily restored. Students can utilize cloud storage services or backup their data to an external storage device. Regularly backing up photos, documents, and other vital files provides an added layer of security and peace of mind.
As smartphones continue to play a significant role in students' lives, it is crucial to educate them about protecting their devices against malware and viruses. By following these effective strategies, students can mitigate the risks associated with cyber threats and ensure the security and privacy of their smartphones. From keeping software up to date and using trusted app stores to implementing strong passwords and avoiding suspicious links, each step contributes to a safer digital experience.
Additionally, students can make informed decisions by seeking reliable resources and information. It is always helpful to check these fresh writepaperforme reviews for insights and recommendations on academic writing services. By exploring different platforms, students can find trustworthy assistance, for example, from an essaypro writer who can provide high-quality academic content to support their studies. By instilling these practices, students will become well-equipped to navigate the digital landscape while protecting their personal information and preserving their smartphone's integrity.