One of the best ways to enhance business productivity is by having an efficient record-keeping system. With detailed records, business owners can observe profit margins and project growth. Accurate records also help to ensure you comply with existing tax laws.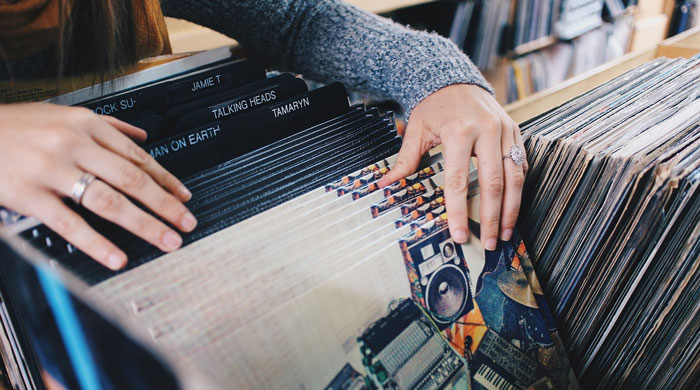 Examples of records to be kept by business owners are accounting records, bank statements, permits and licenses, and insurance documents. And the supporting documents for these are details of purchases, sales, invoices and receipts, payroll, etc. Also included but often overlooked are records of travel, transportation, gift, and entertainment expenses.
These days online record-keeping largely seems to have replaced physical records. But the debate still rages on which system is better between centralized and decentralized systems. True, decentralized record-keeping systems have their advantages, no doubt. But here are the top 5 reasons why your business needs a centralized record system.
Security
Almost everyone knows that the security of records is a big deal for any business. And the bigger your business, the more attention you need to pay to secure business records and trade secrets. When records are decentralized, the potential for security breaches is significantly increased. This is because decentralization increases the number of people who may have access to confidential information.
Now, if you work alone or run a small business, this may not be so much of a problem. But if you have a large enterprise or deal with confidential customer information, you would do well to centralize your business records. Failure to do so may see attacks from hackers and disgruntled employees ruin your entire business enterprise. This would see you liable for breach of privacy and eventually ruin your hard-earned business reputation.
Centralization prevents such situations from ever occurring. Fewer people have access to records, and you can monitor those who do. It may not be 100% perfect. But when it comes to security, centralized record-keeping takes the cake.
Prevention of data loss due to human error
This is another great but hardly talked about the advantage of centralizing business records. In businesses that have decentralized databases, the potential for accidental deletion of files is very likely. This is because more people who are likely to be untrained have access to valuable business records.
Indeed, one may argue that it is more down to the human factor than a problem with decentralization. But the truth is, a chosen system is only as good as those who run it. The fact the human element presents such a problem for decentralized systems is enough to end the debate.
By centralizing all business records, you can prevent these situations. This is because only trained and authorized staff would be allowed to access business records. Some may make the argument that accidental deletion in centralized databases may wipe out all records. But this isn't a complete picture as you can always back up centralized files in remote databases.
It leads to efficient collaboration 
Having a central location for your business records improves communication, which leads to better collaboration. With centralized record-keeping, everyone involved in the daily operations has access to up-to-date information. You can achieve this by having a document control system that makes all changes by integrating with your Microsoft Office tools. There is, therefore, no need to wait for records to be updated, and employees can meet operational deadlines with ease.
Another way centralization aids collaboration is that the authenticity of information is never in question. As a result, your employees, when dealing with suppliers or customers, can provide accurate information without compromising security. This feature of centralized systems is vital for those who make use of legal case management. This is because, for businesses that offer legal services, employees may need to provide information on the spot to customers.
It leads to general operational efficiency
Apart from aiding efficient collaboration across the board, centralization also brings general efficiency to your business. Why? When your business's data is controlled by one unit, you can channel resources previously dedicated to the processing of records to other areas of business. In fact, the entire process of inputting, storing, and updating records can be automated. And since automation eliminates the manual processing of data, you inevitably reduce the risk of poor business decisions borne out of inaccurate records.
Another angle on efficiency is cost reduction. This is because when compared to maintaining multiple systems in decentralization, a single central server is less costly. This is especially the case when you have operations in numerous locations.
Centralized storage minimizes the overall space required for storing and processing of records.
Greater control of the process 
Another reason to centralized your record-keeping is that it gives you higher levels of control over your business regardless of the area of operation. Many times, having different document types presents a challenge to business owners as they can't be handled the same way. A perfect example would be trying to use the same workflow for job descriptions and distributor specifications. This problem is easily solved by centralizing your data with a document control system.
With this, you can have different information routing systems and keep all records and data in one place.
Centralized structures also make employee training much more manageable. By having a centralized document control system, you can access documents quickly for training purposes. Employees can take part in self-training and, thus, streamline the process.
In conclusion
As a final word, we advise you always have multiple back up files for your records. This is because a single attack from a virus or hacker could see all your business records lost forever. And since the IRS mandates that business records be kept, such situations are best avoided.
Apart from the benefits mentioned above, centralized record-keeping reduces physical security risk and improves data quality. You also get the benefits of improved data preservation as PCs due to their lack of fault tolerance, increase the possibility of permanent data loss.