The online gambling market continues to grow and thrive. The global value of the market reached above $63.5 billion in 2022. In 2023, the market expanded to $70.64 billion.
Revenue from the global online gambling market may reach nearly $153.6 billion by 2030.
Internet accessibility and the rising number of smartphone users help drive demand. The industry's top gaming and gambling options include bingo, casinos, sports betting, and poker.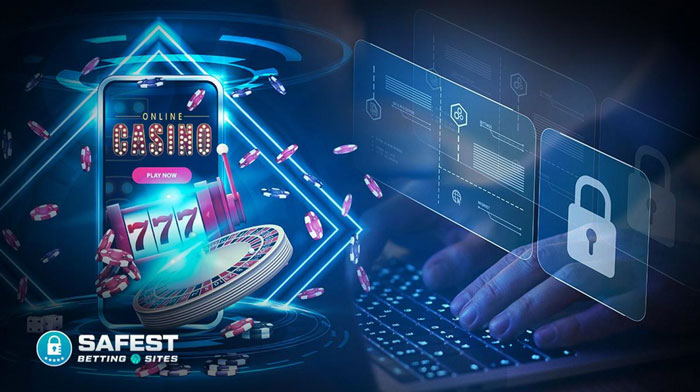 Players at gambling sites make deposits through traditional banking methods, mobile apps, and cryptocurrencies. That makes online gambling security paramount for customers worldwide.
Here's a look at how antivirus software helps to protect online gamblers.
What Are the Risks Associated with Online Gambling?
There are inherent risks anytime you conduct online financial transactions. Sharing personal information, such as credit, debit, or bank account numbers, requires protection from hackers and scammers.
Overseas authorities regulate offshore gambling sites. However, some websites might fly under the radar.
Online gambling security threats may include unregulated websites that defraud players. For example, they might take a long time to payout—or payouts may never arrive.
Some sites may also share personal data with third-party sites for profit.
Protect yourself and reduce the risks associated with online gambling by using a reputable site. Licensed offshore gambling sites should make their license available to the public. You can scroll down to the bottom of their page to see a direct link.
It's also incumbent upon online players to research various sites. The online gambling community offers consensus on fraudulent gambling operators.
What is Encryption?
Encryption is a form of encoding data to protect sensitive information. Whenever a website uses encryption, there's a lock symbol in the address bar. The locked symbol signifies encryption.
For example, when you log in to your bank, the login page uses encryption to protect your ID and password. If a hacker attempted to steal your login information via that page, they'd get randomized numbers and characters.
Encryption also applies to other areas of your banking information. If your bank offers monthly statements in PDFs, you'll still see the encryption lock in the address bar. Only you get access to that information.
If a hacker got that PDF, they'd only see random symbols, numbers, and characters—since the original information became encoded or encrypted.
Legitimate online gambling sites use encryption technology to protect customers' accounts. Ensure your gambling website shows a lock in the address bar whenever you deposit or withdraw.
Try a mobile app with extra security, like Cash App casinos.
Antivirus Software
To protect yourself from viruses that disrupt the performance of your computer or mobile device, you must use antivirus software. An antivirus program prevents, detects, and removes viruses and other malware from your computer or network.
Various types of malware seek to damage the privacy and integrity of your online experience. Hackers may access your private information or data by installing malware on your computer, laptop, or smartphone.
Online gambling requires the usage of sensitive financial information. Antivirus software prevents identity theft while also blocking phishing attacks through email. Effective antivirus software identifies threats by warning you or blocking potentially harmful websites.
Check regularly to ensure your antivirus software stays up to date for maximum protection.
Strong Passwords
While antivirus software protects online gamers from security threats, creating strong passwords is essential. Google and other software companies often ask to store passwords automatically. Consider using randomized passwords for an added layer of protection.
Password storage often comes with encryption. However, you can also find strong password generators from various reputable sources online.
Users may set unique parameters to generate a strong password. Store the randomized password on your device and through the password manager.
It's also a good idea to keep the password for your records. You may write it down on paper and keep it in a safe place.
Using strong passwords fills in the gaps in antivirus software protection by preventing anybody close to you from guessing your passwords.
Multi-Factor Authentication
Another way to enhance your online gambling security comes from multi-factor authentication. Gambling sites often require users to register with a cell phone number. Multi-factor authentication occurs via SMS verification.
Every time you log in to your online gambling account, you may get asked to complete multi-factor authentication. The verification process helps to keep your account secure.
Multi-factor authentication allows players to maintain a balance at their favorite online gambling platform. With an added layer of security, players know that their account remains secure.
Say a hacker somehow gets your account login information. With multi-factor authentication enabled, they'd need your cell phone to enter your account.
Keep your gambling account protected by using multi-factor authentication wherever possible.
Online Security Measures Help Protect Your Financial Data
Gambling online comes with a variety of risks associated with sensitive financial information. Antivirus software offers a baseline of protection from hackers and harmful malware.
To stay protected, you must choose a reputable site with proper licensing. Make sure to use strong passwords and multi-factor authentication for extra layers of security.
Keeping balances low at online gambling sites is also a good idea. If you hit a big win at a slot or poker tournament, you'll want to get that money off the website and into your bank account or digital wallet.
What's your go-to choice for antivirus software?