For all the benefits of playing online casinos from the comfort of your or workplace, in your bed or armchair, it poses more risk to your identity and financial details.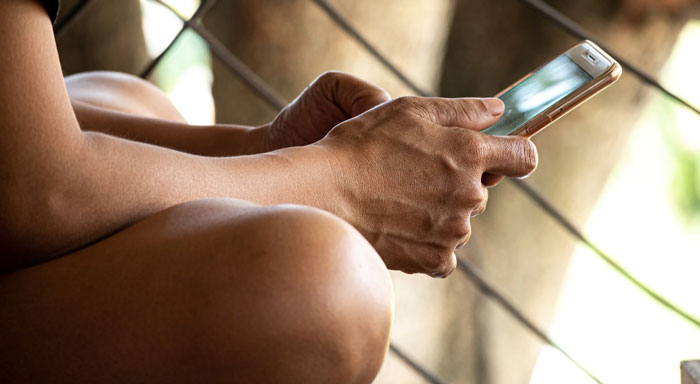 Of course, most reputable online casinos have sophisticated security systems. Still, it would be best if you did not leave the security of sensitive information that includes the date of birth, password, bank details, and others to chance. How do you then keep your details protected while having fun and trying to make some money? We presented valuable tips to keep you safe playing games online.
1. Install a reliable antivirus and anti-spyware program
First, your personal and financial information is more protected playing on a reputable casino website than downloading software. Downloading sometimes comes with packages, which infect your computer and make you vulnerable. Instant play on a web-based casino is a more secure option.
You are not guaranteed a 100% percent safety either with downloading the casino software or playing online. There have been reports of supposedly secure casino sites such as PokerStars, Full Tilt Poker and Zynga getting infected by Odlanor and PokerAgent. Those two are Trojan horses targeted at hijacking online poker players' information at popular casino sites.
Installing a trusted and up-to-date antivirus and anti-spyware programs is a no brainer. There is no shortage of effective programs against spyware, malware, trojan horse and other viruses. Some tested and tested ones include Avast, AVG, Norton, Kaspersky to mention but a few.
You only have to make sure you get the licensed one from the official websites or authorized ones.
2. Transact on a website with SSL encryption technology
Using only a casino website with state-of-the-art SSL data encryption protocols is non-negotiable. Watch out the padlock sign on the address bar and never enter your financial information on a website without it. The sign indicates the website is SSL certified. Making use of secure socket layer encryption is the barest minimum for an online casino to earn the trust of its visitors.
The SSL certificate is needed to establish a trusted connection and secure session between your browser/server and the website. So how exactly does an SSL encryption work and keep both your personal and financial information protected? Here is the breakdown
The browser/server request for the SSL certificate from the website host you are transaction on
The client obliges and sends the valid SSL certificate to the browser or server.
Your browser or server verifies the authenticity of the SSL certificate.
If it is, the server sends an acknowledgment and okays an encrypted session.
Encrypted data is then shared back and forth between the browser and website server.
3. Stay away from public computers and WiFi hotspots.
One of the basic rules of online security is to avoid performing transactions involving sensitive personal information in public. That includes public computers and WiFi hotspots. It is a careless way of getting your information exposed to hackers and cybercriminals.
A public network is many times open, which allows for snooping. The network is most time unencrypted and requires no authorization before connecting. It leaves open each of your activities on an unencrypted website and footprint of the encrypted websites visited. One need not be a geek to snoop on activities on public WiFi; there are tools on the internet.
Again you can never be too careful with your security when transacting online. Investing in a personal computer or smartphone and ISP is a must if you are serious about online gambling and even other transactions online. Or at least don't do sensitive transactions on a public computer or network.
4. Enable two-factor authentication
Two-factor authentication is another security layer that requires you to enter a passcode sent as a text message to your phone number. There can never be too much security. This security measure puts the security of your transaction in your hands and prevents third parties from accessing your online casino account and payment services.
Antivirus and other security measures may not guarantee 100% protection of your email and password. It is vital to have two-factor authentication enabled in your online casino account. To prevent unauthorized or malicious access, you are often requested to enter codes sent to your phone through voice calls or SMS and/or answer a preset security question on your account.
2-factor authentication security comes with a minute or so delay and inconvenience but worth it for your peace of mind and online security.
5. Use a payment method that shields your identity
Most of the time, the banking details and credit cards are one of the targets of a virus or spyware attack. Online casinos usually offer several payment options. Trusted and licensed websites provide you with a wide range of secure payment methods.
It would be best if you settled for the one that keeps your identity and transaction safe. The payment you settle for can be determined by privacy and convenience, but security should be your first consideration. Once again, make sure that the website uses a https protocol.
Bitcoin and other prepaid payments, such as Paysafecard, can offer you anonymity and privacy, along with your fund's security. The issue with using Bitcoin is that it is an uphill task to trace and get back your coin when scammed.
Other payment methods such as PayPal provide not only security but also customer protection in the case of scam. These payment platforms might get you back your money with their customer protection measure, as they take the extra step of verifying all customers. However most gambling websites do not offer Paypal as a deposit method, unfortunately.
Final Thought
The internet abounds with hackers and cybercriminals that are ready to pounce on any loophole in your preferred online casino. The smart move will be not leaving your online security only in the hands of others.
Protecting yourself and avoiding identity and information theft and other malicious attacks does not require you to be geeky. All it takes is for you to be proactive.