Many people think that after buying their dream computer the job is done, but there is so much to do if you want to get the highest performance from the PC and if you want to last longer. Computer maintenance is often forgotten which leads to greater problems that sometimes can cost you a lot of money. If you want your computer to run smoothly, you have to take the time to do some essential things that will keep it from overheating, gathering viruses or maximizing storage capacity. This is a fairly easy process that will last no longer than a breeders cup race, but it will have a massive impact your computer performance.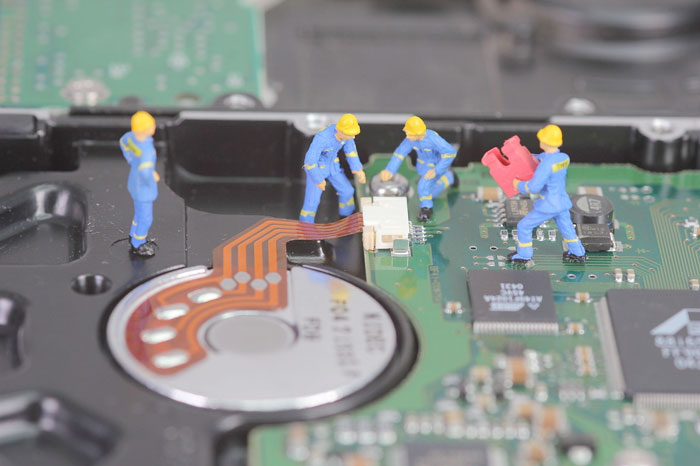 In this article, we will go through some of the basic methods that you must put in practice if you want to have a computer that always gives its maximum performance and expend its lifetime.
Driver Updates
Often people forget to update their drivers which can cause all kinds of chain reactions. Basically, the driver is a connection between the hardware and the operating system, which means that if you fail to update it, it may not respond to the latest operating system. Every hardware component has its different set of drivers which require updating. However, the best way is to set to an automatic mode which can download and install new updates automatically.
System Updates
Same as the drivers, the system requires update installation in order to function smoothly. If your PC has Windows operating system, they will usually inform you if your PC requires an update and it is best if you not ignore that action. This can cause all sorts of software problems and slow down your PC.
Remove everything you do not use
As we know, we tend to download all kinds of stuff from the internet and install games or software that we use for the only couple of months. The storage capacity is right there for a reason and it is built for storing files and programs that you need, and not any unnecessary things that will only slow your PC. Regular cleaning is a must for every computer, it is best if you do it on a weekly base so you don't get stuck with all the unnecessary stuff.
Clean up the registry
The computer registry is a database that tracks your every move on the PC, for example, what you browse on the internet, programs you install or delete and etc. Overtime this registry can get cluttered and you have to clean it especially for older PC models where it is not done automatically. This will improve the performance of your PC and make huge difference.
Minimize startup programs
Over time we install all kinds of applications on our PC and some of them are set to appear in the startup of the PC. This means that the more applications you power while your computer starts, the slower it gets. So you have to minimize and keep only the essential apps that you need on startup. Make sure you open your Task Manager to see what applications are running while you are powering your PC and remove them from the startup feature.
Install Antivirus and Scan
Since we do a lot of browsing on the internet, and some of the websites have potentially harmful content that can infect our PC, it is best if you install a good antivirus. Be aware that some of the threats and viruses can sneak without you knowing or downloading something, which is why you must do regular scans in order to find any potential threats and destroy them before is too late. The good thing is that all this can be done automatically with the latest antiviruses and post a scan schedule.
Remove Dust and Keep it Cool
Hardware maintenance is also very important. People often buy PC's which they never open to clean up and they are surprised when some hardware component malfunctions. Dust sweeping from the PC case is something that needs to be done regularly. Dust can cause so much trouble to the hardware components, so make sure you open the case and use a vacuum cleaner to remove all dirt. The other important thing is to keep your PC from overheating. You must control the temperature of the PC and sometimes regular cooling fans are not enough to keep it functioning the right way especially in summer, so you have to improve cooling and keep temperature optimal at all times.
These are some of the things that are necessary for maintaining your PC. As in any machine, it requires proper care and you cannot buy the PC and forget about it. By using these methods you will increase PC lifetime.