Apple Company was established in 1976 and is one the leading companies in the smartphone industry. After producing their first product, the Apple 1, it has prevailed ever since. Despite their ups and downs, they have never looked back. In 2018 Apple Company became the first publicly- selling company. iPhone users since 2017 have been upgrading their devices each time there is a new version. We will discuss its evolution from 2007 to date.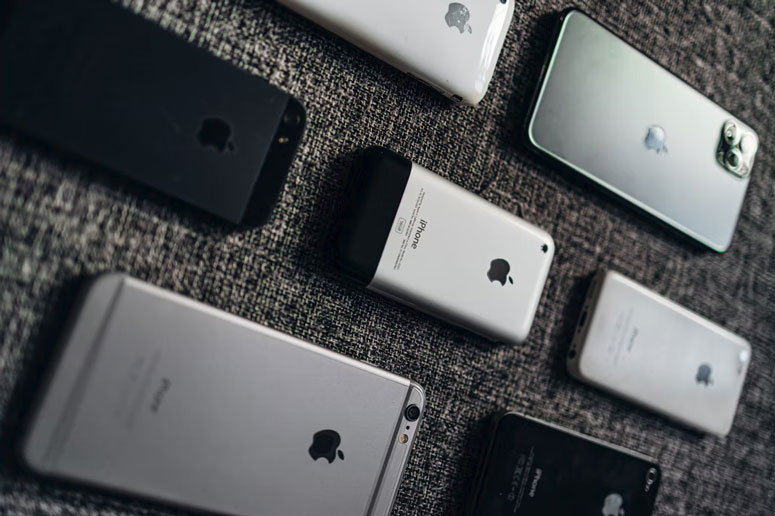 iPhone 2007
Apple launched its first iPhone at the Macworld convention in 2007. The phone didn't have the plastic keyboard that was frequently used. The iPhone had a widescreen iPod and a breakthrough internet communication device. It also had a 3.5-inch multi-touch screen with 165 pixels resolution and a 2MP back camera. Its operating system was iOS 1. Surprisingly the first Apple iPhone didn't have video support because of its 2MP back camera. The latest Apple iPhone is better than that.
iPhone 3G 2008
This was the second iPhone, but it was named 3G because it wanted to install 3G technology in the then-latest Apple iPhone. This Apple iPhone was twice as fast and cheaper than the first phone. This iPhone had an iOS 2.
iPhone 3GS 2009
This phone was 2X faster than the iPhone 3G 2008. The new features were added, including longer battery life and hands-free voice control. It also had a 3.0 iOS which allowed the installation of 100 more features.
iPhone 4 2010
This was the fourth Apple phone. The then latest Apple iPhone featured a retina and Face Time display that supported video calls. Its back camera is 5MP and the front camera is 0.3 megapixels. It came with a thin stainless steel body. It had an iOS OF 4.
iPhone 4S 2011
The iPhone 4S was launched in 0ctober 2011 and had an A5 chip with fast performance and an assistance Siri.
iPhone 5s & iPhone 5c 2013
This was the first time two Apple iPhones were launched at the same time. The iPhone 5s was succeeded by the iPhone 5c, and the reason for upgrading to 5c was to provide a world-class phone.
iPhone 6 and iPhone 6 plus
These iPhones were in different sizes. It had 4.7 inches, and iPhone 6 plus had a 5.5 inches screen. These two iPhones introduced apple pay, an easy way to pay for goods and services. They had an A9 chip with a faster CPU than the A8.
iPhone X 2017 had an A11 chip that was 70% faster than A10. After this, iPhone Xs and iPhone Xs Max came with A12 processors.
iPhone 11 2019 was built in IP68 water resistance. In the same year, the iPhone 11 pro and pro max were launched. In 2019 this latest Apple iPhone was designed with ultra-wide telephoto lenses.
iPhone 12 Pro and iPhone 12 pro max 2020
iPhone 12 Pro had an A14 chip, the fastest and most efficient of all the iPhone line up. The two iPhones are displayed in the four stainless steel finishes, including silver, gold, graphite, and pacific blue. They have a storage of 128 GB which is better than the other iPhones. This latest Apple iPhone has the best camera features, which can even help filmmakers.
The latest Apple iPhonesindicate that the Apple company is still intact, and the technology is still evolving. Their first phone didn't have video support, and today they are launching iPhones that produce high-quality videos. Get the latest Apple iPhone and enjoy all these new features.