A computer virus can quickly ruin your day. The malicious program usually hides in an executable file, waiting for you to click. Once activated, it may rapidly spread to other essential files and folders in your computer, deleting them or modifying them before you realize what's happening.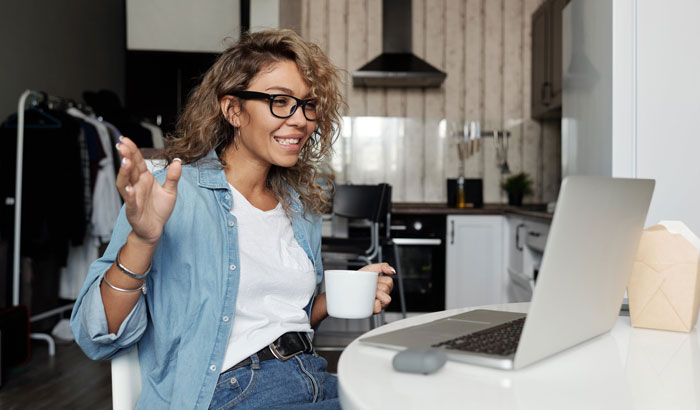 Credit: Matilda Wormwood Via Pexels – https://www.pexels.com/photo/woman-using-laptop-doing-a-video-call-4099096/
Similarly, a worm may rapidly spread through your network, infecting countless machines along the way, wreaking havoc, and resulting in significant financial loss.
In a few short minutes, you may lose access to your precious documents, pictures, videos, or your entire system. Even if you regain access to your operating system, your critical data may be lost or corrupted forever.
Thankfully, even the most basic antivirus programs can provide a sound defence against the most destructive viruses and worms. Common antivirus programs recognize and eliminate viruses based on signature-based technology. They scan potentially malicious software for signatures that match their database and stop the viruses before they can do damage.
In fact, conventional signature-based technology is so effective that traditional computer viruses are less threatening than they used to be.
Emerging Threats
Computer viruses are just one type of malware. Where computer viruses have the potential to ruin your day, more dangerous types of malware can ruin your week, month, or even year. Imagine being locked out of your computer by ransomware until you pay a small fortune to hackers halfway across the world through an anonymous cryptocurrency like Bitcoin.
Imagine losing access to your email, social media pages, and financial accounts because a cybercriminal used a keylogger to steal your information. Or imagine finding images or recordings of yourself published across the Internet by a stalker who used spyware.
Ransomware, keyloggers, spyware, stalkerware are just some of the emerging threats you need to avoid. Such threats aren't always detected by antivirus programs that use signature-based technology. Remember, nearly a million new malware threats are discovered every. It's almost impossible to maintain a database for all of them.
Advanced Antivirus Software
Against such emerging threats, you need to protect your computer with antivirus software that uses behaviour-based technology to identify malware. Sophisticated antivirus software uses newer, more effective cybersecurity technology called heuristic analysis. Heuristics, of course, is a term coined by researchers for a strategy that detects threats by analyzing a program's structure, its behaviour, and other attributes.
Each time a behaviour-based antivirus program scans an executable file, it scrutinizes the program's overall composition, programming logic, and data. All the while, it looks for things like unusual instructions or junk code. In this way, it assesses the likelihood that the program contains malware.
Proactive Protection
One of the most significant advantages of using cybersecurity software that utilizes heuristic analysis is intelligent protection. You need a fast and proactive antivirus program that remediates threats before they can do damage.
On the other hand, traditional antivirus programs only act when malware has already done some damage. Instead of relying on your old antivirus program or your operating system's basic cybersecurity tools, download state-of-the-art anti-malware technology today to keep your security and privacy intact, and your computer running smoothly.