In today's digital world, electronics are everywhere. From smartphones and tablet devices to advanced machinery – the number of electronics far outweighs the population.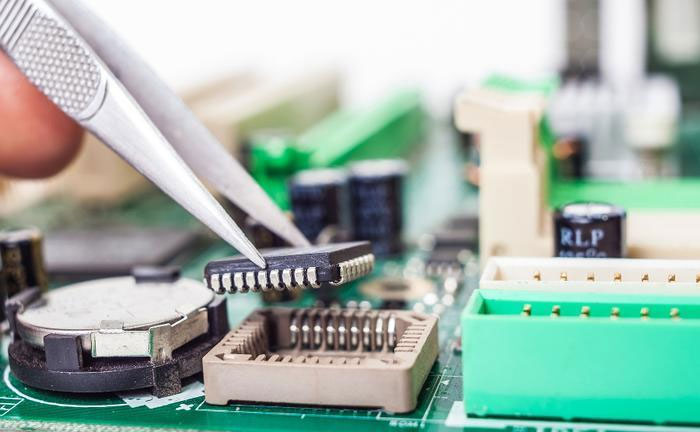 As electronics have become deeply ingrained into our lives, it has increased the need for electronic repair services. As good as technology is, it can be prone to a multitude of issues. So, experts are required to fix any problems which may arise.
Here, we'll look at the rise of electronic repairs and the updates that are currently required in the industry.
Understanding the rise in electronic repairs
When you consider how popular electronics are today, it isn't hard to see why there has been a rise in electronics repairs. The electronic sector is booming, with millions of devices used on a daily basis.
All of us use a staggering number of electronics daily without even realising it. There's laptops, phones, tablets, toasters, kettles and hair dryers to name just a small selection. The trouble is, as we use these electronics on a daily basis, it's easy for them to start to wear out. After all, the more you use something, the more chance it has of breaking down quickly.
There are wide range of issues that can plague your electronics. When they break, you're going to need to get them repaired. So, setting up an electronics repairs business can be particularly lucrative in this day and age.
Some experts are even volunteering their time to repair electronics. In a bid to prevent consumers from throwing away broken electronics, instead they volunteer to fix them in specialised cafes. These are fantastic as they help reduce the throwaway culture, helping those who can otherwise not afford to repair their devices.
As technology continues to progress, our dependency upon electronics is only likely to continue.
What needs to be updated within the sector?
So, we know what's driving the rise in electronic repairs. However, as lucrative as this type of business can be, there are a few challenges in the sector you'll need to be aware of.
One of the key things which needs to be updated in the industry in 2020, is the skills gap. In order to become an electronics repair engineer, you'll need to get a degree. It's quite a complex job sector, so it does take time to learn and gain the skills required. There is a major need for more professionals in the sector to cope with the increased demand.
Another thing that needs to be updated is web presence. A lot of electronic repair engineers don't have any online presence. In today's digital world, getting online is crucial if you want to make your business a success. You're going to need to spend time marketing your repair business and ensuring consumers know it exists. This can be a challenge as being a repair engineer can take up a lot of time. So, you may need to outsource your marketing tasks.
What equipment do electronic repair specialists need?
As well as requiring the right qualifications, electronic repair specialists also need to have specialist equipment. This can be costly, but you can find some of the things you need at affordable prices from RS Components. They specialise in high-quality, affordable equipment such as oscilloscopes.
The above are just some of the reasons electrical repairs have become popular today. If you're thinking of starting out in this competitive industry, you're going to need to make sure you get fully qualified and stocked up with the right equipment. It isn't the cheapest business to start up, but it can be a really lucrative one.