Earning cryptocurrency is hard work. To ensure this virtual spending solution has value, suppliers have settled on digital mining methods that require diggers to leverage compute processing power — the harder and longer they work, the more coins they create.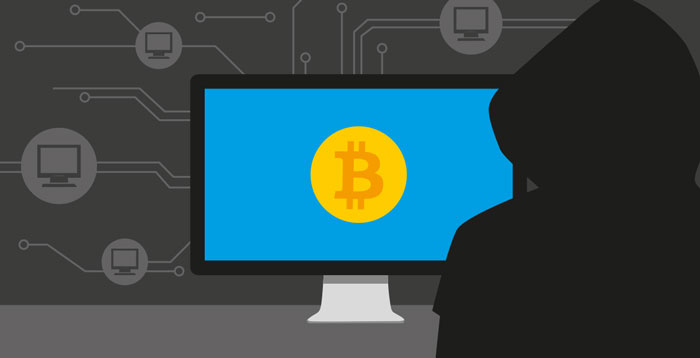 While many miners spend their money to build small server farms and get down to work, others prefer a more pernicious method: cryptojacking.
Instead of getting their digital hands dirty, cryptojackers compromise personal computers or business networks, then use their processing power to break virtual ground. Infected devices often show no obvious signs of odd behavior. Yet even as owners work on documents, browse the Internet and send email, cryptojackers are at work in the background — taking what isn't theirs.
Don't Get Jacked
Hackers typically use one of two methods to compromise computers — file-based infections or browser attacks. Files often find their way onto devices as part of phishing campaigns. For example, you may receive an email with an unexpected attachment and urgent message. If you open the file, a cryptojacking executable is downloaded and then run on your system.
Browser attacks happen when visiting a webpage loaded with coin-mining scripts. If the page remains open, miners continue their work.
To avoid cryptoattacks, make sure you're using multiple defenses including email and web gateways and firewalls. For businesses, it's a good idea to leverage outside IT firms that can build and monitor effective defense systems.
Canary in a Crypto Mine
When canaries stopped singing, miners knew they were in trouble. If you're concerned about crypto-compromise, listen and look for signs such as:
Loud computer fans: If your fan is always running fast, or runs fast when you visit a specific website, you may be compromised.
Slow connections: Slow Internet connections can indicate that cryptoattackers are syphoning your computer power.
Detect and defend your system against cryptojacking. Listen for problems and look for suspicious activity. Learn more with the accompanying infographic.
[googleapps domain="drive" dir="file/d/1hcv30wSn1FbbI_N_F1a-ygHEO9plg38r/preview" query="" width="640″ height="1200″ /]
Courtesy Of Aqueity