Just like everything else on the Internet, internet scams too have changed in the course of time. Attackers aren't using the same techniques they were using a few years back. That having said, there are still some common internet scams that people fall for. Obviously, attackers are relying on them. So, as it happens, ensuring your security consists of making sure that you don't fall for these scams.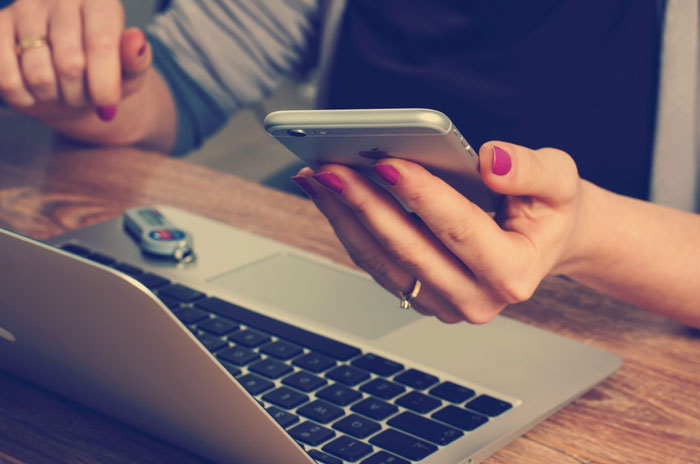 In order to help you with that, we have created a list of the top 4 internet scams people generally fall for. In case you are wondering, there is still a big chance that you will receive one of the following scams directly in your inbox or somewhere else. So, the next time you see any of the following messages, you will know what it is.
#1 You Have Won Lottery
This is one of the most popular international internet scams we have seen people falling for. We should call it International since the scammers try to get an international outlook for their scam offer. The plot goes like this: you receive an email saying that you have won a lottery of $10000000 or more. Of course, the attackers try to make you believe that the email is purely authentic. Sometimes, there is a seal and office address.
One thing to be noted is that the organization would never be from your country. For instance, if you're living in China, the scam would be from the US or UK. So, the email would also tell you to send your address and bank details — followed by a transaction fee, which would be negligible when compared to the winning amount. You know what happens next: you send the money and the offer disappears!
#2 Your Device is Infected
We have observed this scam more often while browsing using a mobile device. This cam makes use of fears among users to steal sensitive information. You might be browsing some random website — mostly not-so-trusted ones — and there is a sudden pop-up message. The pop-up will show you an authentic screen and will tell you that your computer/Android is infected.
Most people fall for this crap and install the so-called antivirus program from the website. Of course, as this goes without saying, you are installing some spyware or other criminal-ware. Because people are driven by the fear, they will give the software full permissions as well. So, no matter which device you are using, this is a scam to be aware of. Always install a good antivirus program which you can find at https://bestantivirus.com and avoid such scams.
#3 Help Me Launder Money
One day, you receive an email from a personal email address. At the other end, there is a billionaire who has a big load of money with him. However, due to certain issues, the person cannot use the money in his own country. You know what? This generous person is going to send that huge amount of money into your bank account. All you have to do is to send a small transaction fee. Interesting, isn't it?
Legitimacy of the email is one of the major reasons why people fall for the money-laundering scam. Emails from the scammer are well-written and personal on note. So, there is a tendency for normal people to trust these unknown people. This is one of the most common scams here. If you receive an email like this, never try to respond. If you respond, you will be added to the potential-victim list.
#4 Phishing Emails
Phishing is still used for stealing information from multiple victims. Here too, the attackers focus on making the email seem authentic and legitimate in any sense. So, the story goes like this: you receive an email from your social media platform — or your bank —, saying that your account has been compromised, and that it's time to reset the password.
It's just that, when you open the website using the link in the email, you end up in a different website, where everything looks the same as Facebook or the bank account. If you are intelligent, you won't enter all your credentials. On the other hand, people who don't know about these things will provide all the data and be a victim of the scam. It's quite common too, folks.
Wrapping Up
Make sure that you don't become victims to these types of scams while browsing the web. As it goes without saying, all these are dangerous in that you lose your money or data. Using an antivirus program would surely help you get rid of email phishing messages, since you will be notified. In other cases, you have to use your own common-sense.