Security testing is the process of uncovering flaws, vulnerabilities, threats, and risks in software applications. It can also identify any hidden loopholes or weaknesses within the system that could trigger a minor or major data loss. By security testing, you can put plans in place to minimise the risk of an internal or external cyberattack. Continue reading to find out how security testing could benefit you and your business today.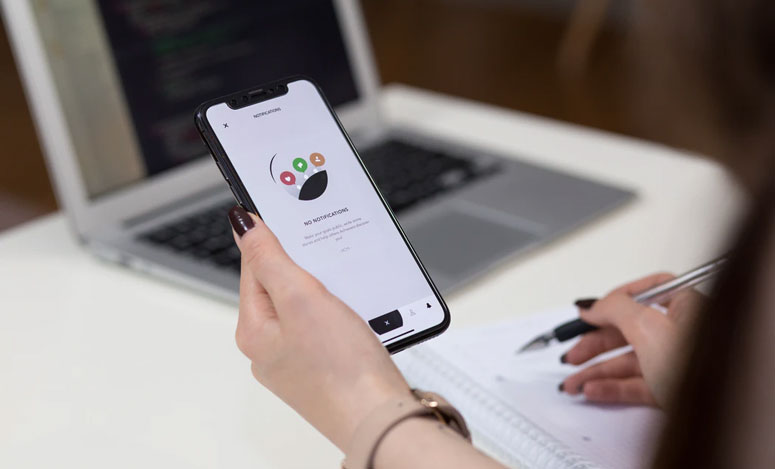 Identify vulnerabilities
The main benefit of security testing is to identify vulnerabilities. It uncovers existing weaknesses in your software and allows you to adjust your infrastructure as necessary. It can also pick up on any dangerous employee practices or habits that may potentially trigger a company-wide data breach. A final report will communicate these vulnerabilities to you so you can make the necessary improvements and strengthen the safety and security of your software going forward. Security testers aim to exploit identified vulnerabilities. This allows them to uncover how a hacker may infiltrate the system in the real world. By familiarising yourself with high-risk weaknesses ahead of time, you can put plans in place to protect your business from internal or external threats.
Stay ahead of the curve
In today's digital landscape, it is more important than ever before to stay ahead of the curve. By investing in security testing, you can ensure your software is performing at maximum functionality and is protected from common risks. Due to technological advancements in recent years, security testing has evolved exponentially. Since its introduction in the early 1960s, it has been forced to cater to the increasingly complex nature of cyberattacks. As a result, you can relax knowing security testing will uncover potential risks in your software system that you should be aware of. By ensuring you are familiar with the evolution of security testing, you can protect your business from a number of common software vulnerabilities.
Test your defence capabilities
Software testing can be a great way to test your defence capabilities in the event of a cyberattack. By perfecting your response ahead of time, you can respond quickly and appropriately. As soon as an intrusion is detected, you should launch an immediate investigation, uncover the culprit responsible, and block them from any future contact. Whether the threat is genuine or not, feedback should reveal the effectiveness of your software protection strategy and allow you to make the appropriate changes.
Promote business continuity
Business continuity is a business's ability to maintain essential functions during and after a minor or major data breach. Any interruption to daily work processes is guaranteed to disrupt the smooth running of the business as a whole. To ensure you can bounce back from the consequences of a cyberattack, you require network availability, around-the-clock communications, and access to key resources. Security testing can reveal potential threats and protect your business from long-term downtime, data loss or lack of access. As a result, security testing can be compared to a business continuity audit. A business continuity plan is more in-depth than a disaster recovery plan and should be established ahead of time to identify how the business could be affected if disaster strikes. Most business continuity plans should include a number of key factors including high availability, continuous operations, and disaster recovery. Security testing can not only increase the chances of daily work processes returning to normal but shorten the period of disruption.
Adhere to industry laws, rules, and regulations
Depending on which industry or sector your business falls under, you may be required to perform regular security testing by law. For example, PCI compliance requires all managers and software system owners to conduct security testing on a regular basis carried out by certified security testers. This is due to its ability to pick up on real-life solutions to real-life problems. The ISO 27001 standard, on the other hand, is the international standard for information security and sets out a series of requirements for an information security management system. But with technology continuing to develop at an accelerated pace, it can be impossible to keep up. By familiarising yourself with relevant industry laws, rules, and regulations, you can relax knowing you are doing all you can to protect your business from a number of common threats.
Build trust with clients
By identifying and thwarting threats before they have been given the chance to materialise, you can build trust with clients. A cyberattack or data breach can have a negative impact on customer retention and loyalty. It can also affect key clients, vendors, and partners. By investing in security testing, you can protect your software from security risks and build trust with the clients that really matter. This can lead to a positive reputation for your business within your chosen industry or sector and even generate greater profits in the long run. Security testing certification can also enhance brand status and allow you to stand out from the crowd. This can be awarded by a number of leading providers in the industry and include the Certified Ethical Hacker (CEH), GIAC Certified Penetration Tester (GPEN), GIAC Exploit Researcher and Advanced Penetration Tester (GXPN), Offensive Security Certified Professional, and Certified Penetration Tester (CPT).
Automate manual processes
Security testing can be performed automatically or manually. Automated security testing can allow for early intervention, repeated security checks, streamlined vulnerability triage, and reduce human error. For a growing number of businesses, a combination of automated and manual security testing has proven to be an effective method of security testing. Automating manual processes can end up obstructing visibility and hiding which tasks were done, when they were done, and why they were done. This can allow businesses to make adjustments as necessary.
Security testing should be a priority for small businesses and large corporations alike. By knowing how to uncover key threats and vulnerabilities in your software system, you can take the appropriate action. Security testing can allow you to identify vulnerabilities, stay ahead of the curve, test your defence capabilities, promote business continuity, adhere to industry laws, rules, and regulations, build trust with clients, and automate manual processes.