Unless you have been living under the rock, you will know that a virus is a malicious program that is created with the intention to cause harm to somebody's computer. Simply put, it can become the sole reason for the collapse of an entire firm. If not treated on time, a virus will cause massive damage to a system and steal valuable information. In simplest terms, a virus can be acknowledged as an illness of the computer system. Here, in this feature, we will shed light on the incredible benefits of anti-virus software.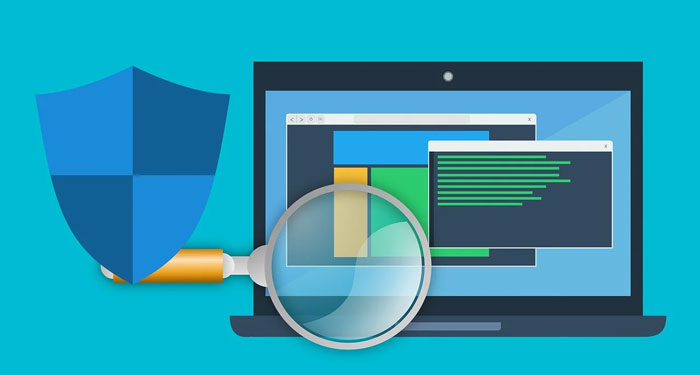 However, before we move forward, it is important, to begin with, a formal introduction of what this software is:
What is Antivirus Software and Why Do You Need it?
As the name implies, antivirus software is a program that will protect a computer system from a malicious virus. Not only will it protect the computer system from the virus but will also detect the virus in its early stages. Once detected, this software will expel the virus from the computer system. Antivirus software was created with the intention that it would take out the virus from the system and also protect the computer system from getting infected in the future. So if you don't have an antivirus software program, your computer will be pretty much equivalent to a house without a door.
However, when antivirus software is installed, you eventually shut the door and eradicate the chances of a burglary.
With an increasing number of viruses being all over the place, it has become essential for business owners to get the most sought after software installed in their computer systems. Apart from keeping the virus away, the antivirus software is enriched with a plethora of features. For your information, the firewall will guarantee maximum safety and security for your computer.  Here is a list of best antivirus software that you can read further in order to choose from.
Having the right software is essential for your computer because it can make a huge difference to your work.
Here are a few incredible benefits of using it:
Protection From Different Viruses
The first and most obvious benefit of the antivirus software is that it protects the computer system from different kinds of viruses out there. However, this goal can only be achieved, once the virus is in a good pace system. Thus, most of the viruses are detected early on before they fully penetrate your system. An antivirus has the strength of battle various viruses without you even knowing about it. However, in case the computer system has been attacked with a virus, you can still conceive most of your information and keep the rest protected. In such a situation, all you need to do is, secure your PC just as that of your colleagues.
Block Spam
Go through the quick surveys of how viruses can affect the computer system after entering them. you will be shocked to know about the extent of viruses and how they create problems for everyone during work. Because spam websites and pop up ads can damage your files and computer to a great extent, the antivirus software will ensure that none of this happens. Go through the web and look for the best antivirus software around. Make sure to read the customer reviews before making your choice. After all, most people don't have experience of using such software before.
Protection of Personal Information
Hackers and viruses work like a hand in glove with one another. However, if you have stellar antivirus software at your disposal, it will ensure that hackers aren't provided with any access to your files. For instance, if your computer system has an abundance of company data, inclusive of the credential details of different employees, installing antivirus software will ensure, data is secure. After all, the firewall feature has Internet security in abundance and will easily block any unauthorized access to Incoming connections. This will prevent the hacker from penetrating your system and causing any damage. I other words, it will give a new life to your computer.
Convenience
Despite the fact that you might find it inconvenient to run virus scans, you still need to worry about the security of your computer. You will also have to worry about working without such software. After all, if the computer is left open for everyone, it will eventually get bombarded with various viruses. However, with top-notch anti-virus software at your disposal, you can rest assured about convenience. Secondly, if you purchase a premium version of certain software, you will be notified about everything that has been detected. However, these notifications usually appear on the top when a virus has been genuinely detected.
Protection Against Hackers
If you don't know, a hacker will usually rely on a phishing scandal, malware of a certain virus program that affects the victim's computer. They will usually penetrate the malware into the computer without the victim knowing about it. Hackers achieve their goals through phishing emails. Once a person clicks on the email, the virus will quickly enter the system, hence causing damage to everything. Therefore an antivirus software provides complete protection from everything. Hadn't it been for antivirus software, every other computer in the world would have got hacked by now. So if you haven't installed one on your computer, now is the perfect time to embrace this software.
Protects Your Data
An antivirus program keeps an eye on every folder and file that is a part of your system. So whenever you enter a file, the anti-virus program scrutinizes it. Bear in mind, a typical virus can easily penetrate your system and cause a lot of damage. So now is the perfect time to get rid of viruses and take the security of your information to the next level. However, if you have reservations about using the anti-virus software, you can talk to an expert who has hands-on experience of using it. Even if you go through the customer reviews, they will be enough to compel you to take this step.